It's a strange thing having a famous ancestor. My great uncle Alan Turing is known the world over.
I guess that's what happens to the name of the man who cracked the enigma code, a defining moment in World War II. Solving that riddle opened up the path to Nazi defeat and changed the course of history. That was the beginning of the future; and his research marks the early days of computing and artificial intelligence.
This is a story that brings meaning to people all over the world. I never got to meet him, but often think about the one, less reported fact about my great uncle, which speaks volumes of his character. Alan believed passionately in the power of education, and it was that passion that informed much of his philanthropic work.
A belief he practiced from the very earliest days of his career, when he sponsored a young refugee, Robert Augenfeld, through secondary school and university, and later when he funded Hazel Ward's charitable work in Africa.
But it wasn't until I left school and travelled to Ghana to volunteer in 2009 that I really began to think about his legacy in the rest of the world. I was really struck by the digital gap in rural communities. Even as African economies speed towards the information age, many in the countryside have no access to the knowledge and opportunities fostered by the digital world.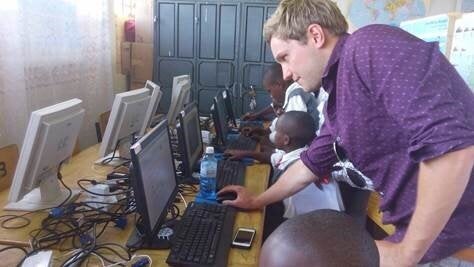 That trip was the start of journey that recently culminated in one of my proudest moments - being awarded close to $5,000 from the Clinton Global Initiative University Innovation Fund, to bring solar-powered computing to off-grid Kenyan communities.
It was an honour to be chosen from thousands of incredible innovators and entrepreneurs across the world to join 17 other international students to receive the grant. And none of it would have happened if it wasn't for a chance conversation with a University of Edinburgh IT manager when I began my undergraduate degree.
It was this corridor chat that made me realise I could use Alan's legacy and respect among the computing community to get organisations to donate their old machines, and then teach myself and others to refurbish them, so they could be shipped to rural African schools.
It began modestly, as a small group of volunteers and I reconditioned and sent the first two laptops to Ghana in late 2009. But seven years on, we now process more than 1,000 computers every year.
Donors and the University itself have been great supporters. We have free premises at High School Yards where we strip, rebuild and ship computers from - complete with valuable education resources, for just £6.20 each.
We've installed more than 2,500 computers in rural schools across Ghana, Malawi and Kenya, and helped to train over 15,000 rural students with ICT skills so far, and 2016 is shaping up to be our biggest year yet.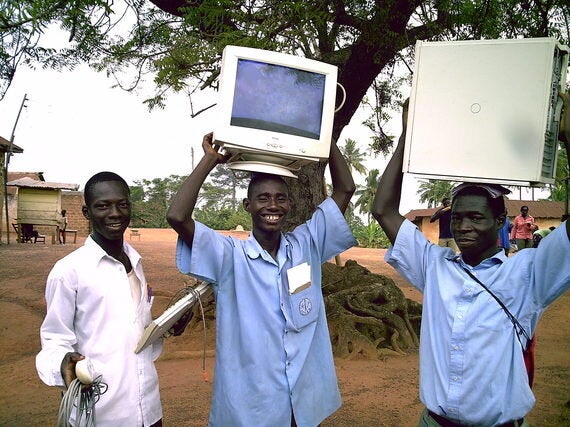 Work is now underway on the SolarBerry project - a self-financing, community-owned, off-grid and solar-powered computer lab.
Housed in a repurposed shipping container, it will provide entire communities with access to comprehensive ICT education opportunities and first-hand experience using Raspberry Pi computers, while its excess solar energy will be sold back to the community at a rate often many times cheaper than other locally-available electricity.
We've also just sent 500 machines to Malawi, in the first phase of a three-year, Scottish Government-backed £60,000 project. And our aim is to bring more than 4,000 computers to the county's rural Schools.
We still have work to do. Alan left enormous shoes to fill.
But we're heading some way to living up to his legacy. Bringing the benefits of the digital age to those who need it most, by creating training and volunteering opportunities in the UK and promoting the transition towards a circular economy in Scotland whilst improving access to education in rural African communities.
Related