The Turing Trust, the charity we founded in honour of my great uncle Alan Turing, the creator of modern computing, is trying to address that. Last year, we sent our first shipment of 600 computers to schools in Malawi that would otherwise have none.
In Ghana, we've installed PCs in over 30 classrooms across the country, and sponsored 17 students, so they can complete their education. In Malawi and Ghana we have appointed IT technicians to work with these schools.
But without good maintenance computers rarely survive in rural Africa. That's why we have been working local communities to deliver advanced training to 67 teachers; over 30 of those are now able to give practical lessons.
All this with a team of just 100 volunteers.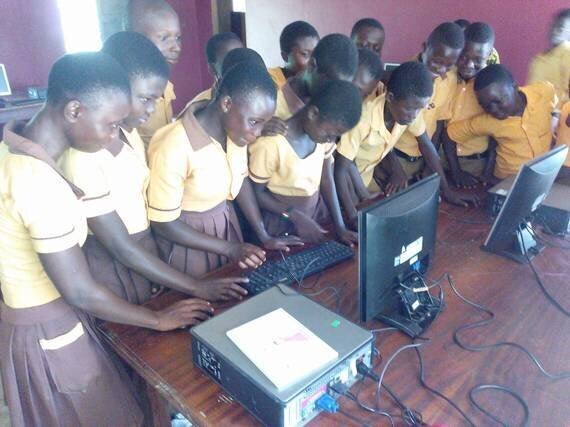 We worked hard to get donated computers refurbished, ready for people in these communities to access the knowledge and opportunities of the digital world for the first time. And an incredible 1,702 PCs were donated in 2016 - an increase of 54% on the previous year! But as The Turing Trust's work grows, so do the challenges we now face.
Malawi is landlocked, which makes shipping computers in containers extremely expensive. Our cost of getting PCs to the classroom has risen from an average of £8.22 for Ghana to £13.87 per PC to Malawi. With expansion into new territories come new fundraising dilemmas.
I'm trying to make all of this happen from my base in Nairobi while still working on my PhD at The University of Edinburgh's School of Social and Political Science, with additional support from the Business School. It's a daily balancing act - particularly with a patchy Wi-Fi connection - but it's been vital to equip me with insights to support the growth of The Turing Trust.
It is the greatest feeling to see it all paying off.
Speak to any 13 year-old and all they want is a Facebook account; we've enabled that and much more. In these rural communities, subsistence-farming parents are realising the value of digital skills for their children, and allowing them to go to school. The numbers of children enrolling are steadily going up.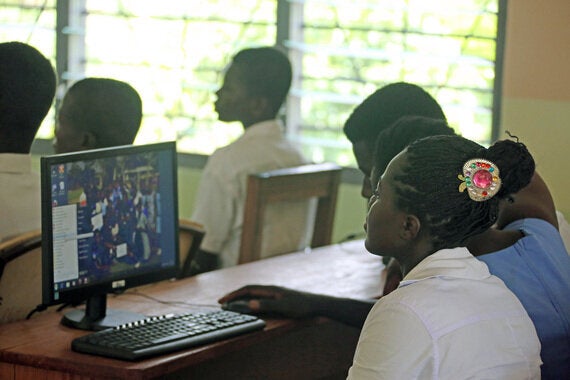 And we're now in a position to help local governments achieve their own goals in this area. In Ghana we've supported the Community Centre for Employable Skills (ICCES) by installing 20 computer labs across the country. These centres are key to mitigating youth unemployment, rural-urban drift; they support the development of micro and small enterprises too.
So what's next for the Trust? We need to grow our capabilities beyond an operation based on volunteers alone. Last year we took on our first two members of staff, to focus on programme management and fundraising.
We've also started 'Turing Talks' which kicks off with a one-day conference in June to explore innovations and advances being made in technology and how these creations can be applied in developing nations. Exploring various fields, from finance to health and education, the event features displays and speakers from the European Space Agency, Barclays Financial Crime Unit, and TESLA. I'm looking forward to exploring the purposes and implementation of their technology.
This is only the beginning and yet in 2009 we couldn't have dreamed of what we've achieved already.
As my great uncle Alan Turing once said, 'we can only see a short distance ahead, but we can see plenty there that needs to be done.' I couldn't agree more.
Related