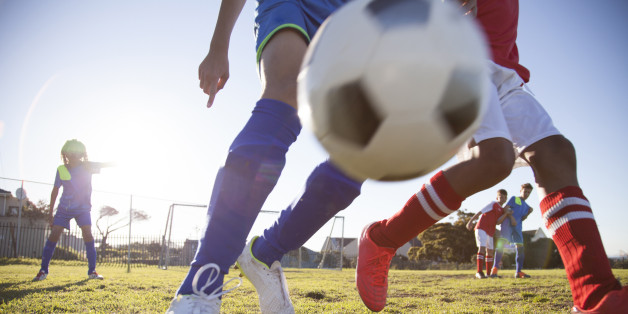 Alistair Berg via Getty Images
We are often advised that exercise and sport improves our mental wellbeing and should be at the forefront of our daily lives wheverer possible. Traditionally athletes and sport is about being the best and the strongest both physically and mentally. Often, especially professional competative sport requires an enormous amount of edurance phyically and mentally which many of us couldn't even begin to imagine having to face the exhuasting training routines, chaotic competitions and lifestlye sacrafices and that's before you even concider the pressure and scrutiny from fans and media that the higher profile athletes may have to take on their shoulders.
Gareth Southgate has commented that footballers can be "bloody hard work" when it comes to opening up and talking about mental health he said that male players "aern't comfortable opening up" because they don't "want to show weakness in front of each other". The England Managers comments come after concerns that Football clubs are not doing enough to look after player's mental well-being following the news that Everton winger and England International Aaron Lennon is being treated for a "stress-related illness" after an incident in which he was detained under the Mental Health Act by Police over concerns for his welfare.
Could the reason that Football players choose to maintain the age old "stiff upper lip" mentality be the same reason that there is not a single openly gay player in English Football? Could there be a deep set belief that something like being gay or be struggling from a mental health crisis damage their career? There are many gay politicians and entertainers that have openly disclosed their sexuality and likewise there are many people in the spotlight who share their expiriences of their own battle with mental health with the public.
It is easy to understand why male Footballers in particular would hide mental health problems as we know that many normal people find it very difficult to seek help or tell their family, friends and specifically employers about their mental health problems. Whilst organisations like Time To Change are making a huge impact in stamping out discrimination and making mental health an easier subject to talk about in daily life there is still a long way to go and I think there are areas of society from working in a busy factory making cars to playing for a world class football club where mental health may still be a taboo to an extend but more specifically strength and resiliance is felt to be a vital part of daily life and any sign that colleagues could percieve as weakness would be career damaging and make life even more difficult.
Hopefully Aaron Lennon will recieve the care and treatment he needs and he can return to the game. It seems that the unfortunate event of his publicised ill-health has started a conversation amognst the media, clubs, players and other sports. It would be huge for those in sport to follow in the footsteps of Prince Harry and talk about Mental Health publically just the way retired sports people have like Frank Bruno. It has a huge effect on the perception of Mental Health and gives others from all walks of life the courage to seek help or simply have a conversation about the subject.