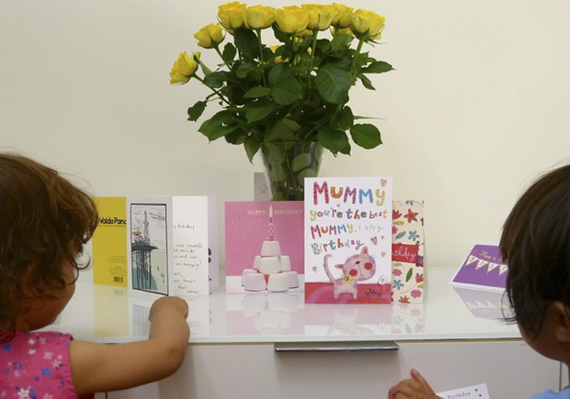 Picture the scene. It's a stunning afternoon on the Italian island of Capri. An elegant young couple are sipping prosecco on a stylish hotel's rooftop terrace overlooking a beautiful harbour. There's romance in the air.
The young couple had booked a short birthday break on impulse and had just taken off. That's how they planned most of their holidays. It was that easy.
Taking in the breathtaking view, watching yachts and beautiful people go by, the couple were comfortable in their silence, because that's what young lovers can do.
Suddenly, like a meteor blazing across the sky, the birthday girl breaks the silence.
"Do you ever want to have children?" she says.
"What!" he chokes back, nearly spilling his prosecco. "I hadn't thought about it," he blurts.
"Do you want another drink?" he splutters, heading swiftly towards the bar.
Now, fast-forward seven years and it is hard to believe I was ever that man.
Picture this new scene. Once again we are celebrating a birthday. This time however there are twin two-year-olds on the scene and we're not relaxing on the sun-blushed island of Capri drinking limoncellos. We are in a London playground, it's only 9am, and it seems mother and father aren't saying much to each other, because that's what happens when two people don't want to talk to each other. It's also what happens when daddy doesn't plan anything for mummy's birthday.
Not such an elegant couple now.
No extra thirty minutes in bed, no pancakes for breakfast, no pedicure booked. I had even commissioned my own mother to wrap and buy the birthday presents and card.
In my ridiculously unsteady defence, can I claim that as the primary carer, the stay-at-home dad, I simply didn't have the time, opportunity or energy to organise surprises? It doesn't really wash, does it? It's just bad time management, really. But that's what having children does to a person. It is completely life changing. Your life becomes the property of someone elses.
Back to the playground, where mother has 'Online Delivery' tattooed across her forehead, working hard to avoid eye contact with me as we chase our children around whilst dodging swings.
"Don't worry, we'll make something of the day," I announce, desperately. But that's only because mother had made a last-minute booking at the Stress Exchange for a three-hour session of facial, nail, blowdrying and whatever else treatments: plus afternoon tea at the Savoy, booked months ago. By her, not me!
To properly kick-off her birthday, she was looking forward to a blissful morning of being pampered, reading glossy mags, sipping green tea and saying absolutely nothing, unless it were her explicit wish to do so.
In contrast, the fears I had for the morning ahead, but dare not mention, were of three hours chasing twin toddlers around a playground and beyond, dodging dogs, poo, swings and puddles. Again!
"Happy Birthday darling," I say, as we drop her off for a morning of not moving and then begin wheeling the double buggy back towards the playground, again.
Three hours later, mother walks through the front door of our once gleaming two-bed flat. She's looking radiant. In the course of one morning she's enjoyed extended uninterrupted conversations with adults, a facial, a manicure and a blow dry in preparation for our big afternoon date at the Savoy. She felt human again.
Meanwhile, in contrast, after three hours I feel slightly different.
I'm exhausted and feel utterly stressed. I look even worse, which she can clearly see. I can't believe any parent actually enjoys prolonged spells in a playground, especially without their usual wingwoman to help. Secretly, I would rather have my usual and absolutely crucial 20-minute lunchtime nap, than go to the Savoy for tea and crumpets.
Such a change to the planned proceedings would not be welcomed though I wisely thought.
You see, having children changes absolutely everything. Stressful, monotonous and lonely are some of the numerous adjectives which come to my mind. Yet, often the inevitable negatives cloud the simple fact that having children is one of life's utterly true privileges and undoubtedly involves a certain amount of sacrifice along the way. But it is worth the sacrifice.
Yes, our carefree holidays together as a couple have been replaced by one of us going to a football match, a film or pedicure, alone or with a friend. Yes, we are almost strangers to each other now.
For now it's a case of accepting that just one glass of something nice at the Savoy is best as a drunken drift into a second might produce nasty results: carnage at the children's bath time, an inability to read Thomas the Tank Engine or just even less sleep than normal.
What keeps us going as a couple is the realisation that fun birthdays and exciting holidays as a family are only just around the corner.
And as for our romantic getaways together, I'm sure we'll be doing them again soon.
Unless I have to do the booking.
This article first appeared in the parenting blog Man&Buggy. Jamie's twins are now five-years-old and all recently enjoyed a family holiday to Thailand. No planned romantic getaways are yet on the horizon!