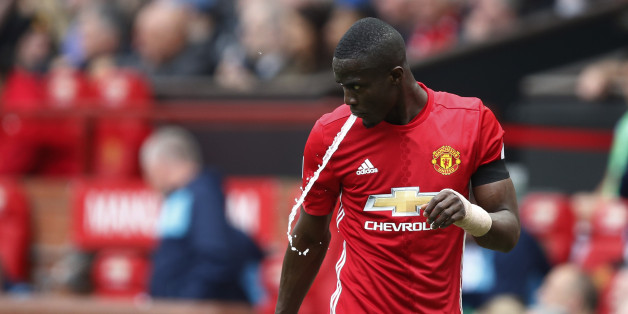 Reuters Staff / Reuters
Victor Lindelof will be a Manchester United player in a matter of days. A fee between the Old Trafford club and Benfica, believed to be around £30million rising to £35million, has already been agreed, with only the formality of personal terms and a medical planned for this week left to sort.
It marks the second successive summer in which United have spent big money on a central defender, a relatively unknown one at that, after splashing out a similar amount of cash to bring in Eric Bailly from Villarreal almost exactly a year ago.
United fans knew precious little about Bailly when he arrived, but the Ivorian quickly became a firm favourite for his aggressive and no nonsense style. Even a debut season disrupted by injury and international duty was deemed a great success and the future looks bright.
It is therefore with optimism that supporters now look towards the impending unveiling of Lindelof as a United player this week or next. At 22 years of age, the Swede is same age that Bailly was when he signed on the dotted line in 2016 - in reality just three months separate their birthdays - and actually comes with a far greater reputation after all the hype that has surrounded him since a 'nearly' transfer in January.
What United boss Jose Mourinho now has at his disposal is two of the most highly rated young defenders in Europe with all of their best years ahead of them.
The club was famed in the early years of the Premier League for the Steve Bruce/Gary Pallister axis at the heart of the defence, while fans have often bemoaned the lack of a Rio Ferdinand/Nemanja Vidic partnership in the years since Sir Alex Ferguson retired.
In time will Lindelof and Bailly become tantamount to a new version of the old classic?
Ferdinand and Vidic steered United to five Premier League titles in seven seasons between 2006 and 2013. During that time the club reached three Champions League finals, winning one, and collected a FIFA Club World Cup, while goalkeeper Edwin van der Sar was able to set a new world record for consecutive minutes without conceding a goal in a single season during the 2008/09 campaign - 1,311 minutes, over 21 hours.
Their partnership was the perfect blend of aggression and intelligence. Vidic was the no nonsense ball winner, while Ferdinand was the more technical, calm and collected interceptor. But both could do each other's job well, their level of understanding was tremendous and both were genuine leaders.
A Ferdinand/Vidic 2.0 is the ultimate dream for Bailly and Lindelof. In this version, the former fills the Vidic role, while the latter is Ferdinand. The legends were older and more generally established as pros when they first met, but time to develop that kind of partnership is certainly on the side of the current younger duo.
Behind every great centre-back pairing is an equally great goalkeeper, really making it into a triumvirate. For Bruce and Pallister, read Peter Schmeichel; for Ferdinand and Vidic, the aforementioned Edwin van der Sar; and now for Lindelof and Bailly, see David de Gea, who is no longer Real Madrid-bound after the Champions League winners gave up the fight.
Any concern over manage Jose Mourinho backing two relatively young and inexperienced defenders together isn't likely to be relevant when the talent and potential is quite clearly there. Besides, United's most senior alternative option is 27-year-old Chris Smalling, who it is rumoured could even be let go before the transfer window closes in August.
What's more, Mourinho once put his faith in a young John Terry, making him Chelsea captain at the age of 23 in 2004 and placing him alongside brand new Portuguese import Ricardo Carvalho and in front of rising goalkeeper Petr Cech. That season Chelsea ran away with the Premier League title, their first national crown in half a century, and conceded just 15 goals in 38 games, a record no one has come close to matching in the 13 years since.
With Lindelof and Bailly soon to be together at Old Trafford, fans shouldn't expect the memories of Ferdinand/Vidic or Bruce/Pallister to come flooding back right away. But, in time, there is no reason why a new United won't be contributing a third great central defensive partnership to the annals of the Premier League story.