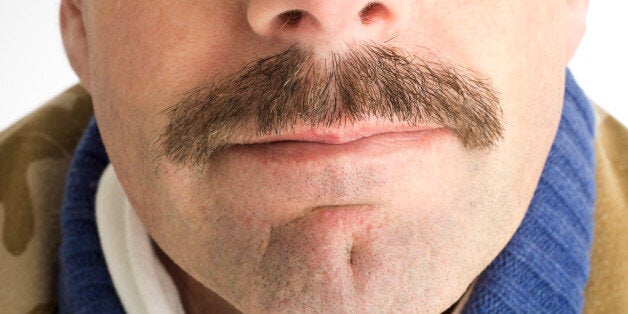 It's Movember. Which got me thinking about how modern my dad is. Even when he's rocking his purple velvet jacket from Camden.
We talk about our mental health
This summer, around a rather large Chinese takeaway, I spoke to my family about how I tried to take my life.
Between me and my dad, plus a few tears, we talked about the pain this event had caused all of us. It was the first time that many family members listened to this story and it was the first time we spoke about it so openly.
Looking back at it like that in just a few sentences it sounds almost nonchalant, easy even - but the power of this moment was not lost on me.
Talking about mental health is not easy, as the Campaign Against Living Miserably points out, this is a particular problem for men.
ONS and Samaritan's statistics show that the age group most at risk from suicide is men between the ages of 45 and 59 and that for those between 20 and 34 suicide is the leading cause of death. With me and my Dad both in these respective ranges, the importance of the conversation we had, really hits home.
Back at that dinner table, my Dad's brave accounts of his mental health over his wise years flowed freely. As I listened, I was empowered to think, if Dad can share his pain - so can I.
The words we spoke that night were incredibly healing.
He's pretty cool about me being gay 🌈
Talking about mental health is pretty modern of course. But it goes further than that. I remember once talking to my Dad before I headed off to one of my first LGBT pride events. With much frustration, I listened as he argued how unnecessary LGBT pride was. As a young activist, I reacted with flamboyant outrage. There was literally glitter flying everywhere.
However, delve into his argument further and that's when you truly understand Dad's modern status.
"You don't need a parade Jamie - people should just be ok with you anyway, they are OK with straight people and they don't have a parade"
With hindsight. DUR. But it wasn't until I was out on the parade that it hit me. YES, everyone should be ok with LGBT people.
When I got home, I appreciated how lucky I was to have a Dad way ahead of so many others.
His tash is epic
Dad's growing one for Movember, for the third year in a row.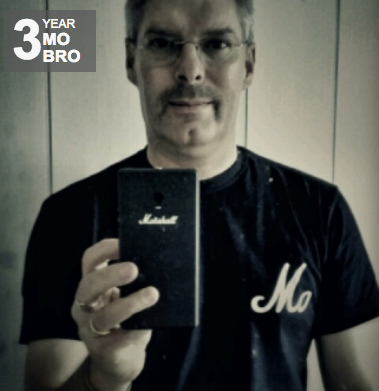 In a world of GI Joes, and tasty washboard abs blasted across our screens - there is a little bit of pressure to look good all the time.
You're right, I can't wait for him to shave it off. But it's yet more evidence of his modern status in the world.
So Mo with us, and pop him a couple of quid in support of his tash. Dad's doing it because he wants people to be able to talk about mental health - that's what this is all about.
But if that doesn't do it for you, donate on my behalf, because if he reaches his target he's promised to shave it's current Trucker shape into a Bat Mo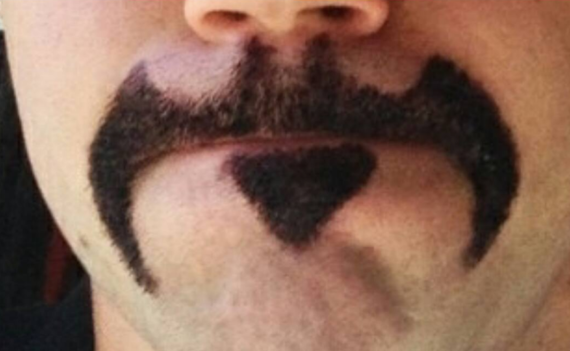 I think that's something WE ALL need to see. #WhyWeMo
http://MoBro.co/johnwareham
HuffPost UK is running a month-long focus around men to highlight the pressures they face around identity and to raise awareness of the epidemic of suicide. To address some of the issues at hand, Building Modern Men presents a snapshot of life for men, the difficulty in expressing emotion, the challenges of speaking out, as well as kick starting conversations around male body image, LGBT identity, male friendship and mental health.
To blog for Building Modern Men, email ukblogteam@huffingtonpost.com. If you would like to read our features focused around men, click here