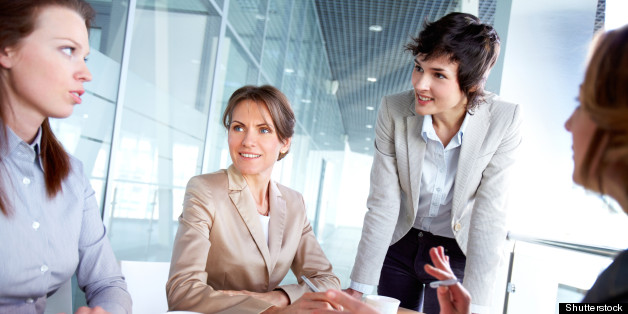 Shutterstock
How honoured I was to win the First Woman in Business Services award earlier this month.
Importantly, I hope my story and that of other First Women Awards winners and finalists can demonstrate to other women in business that they can achieve their dreams, particularly in relation to starting and running their own company.
For me - like most women - battles have had to be won. When I started out no less than seven banks refused funding for my company, neurological care provider PJ Care.
None of the bankers - notably all of whom were men - took me seriously. They saw me as a nurse, not an entrepreneur. They looked down on me, and thought a nurse could not possibly present them with a valuable business proposition.
But I had immense belief in what I could achieve. I had a dogged determination. This is what enabled me to achieve success. So persevere to overcome obstacles. That's my key lesson number one.
Another obstacle I had to overcome was that I left school aged 15 without any qualifications. I'll never forget my final school report which read: "I hope Jan's future employer sees more of her than we have"!
Missing out on this early education did hold me back. I used to feel inferior to, and intimidated by, educated people.
So I had to educate myself - from expanding my vocabulary by reading the Readers Digest, to embarking on an MBA which I graduated with in 1990. Continually strive to better yourself - that's key lesson number two.
Three other lessons from my experience are:
Believe in yourself and your skills
Keep learning. As you go through life you add to your well of experience.
Be strong! It's still a man's world, and some men feel threatened by women entrepreneurs.
Nationally, concern has been raised about the status of women entrepreneurs in the UK in comparison to other countries
It is for this reason that I consider mentoring other business women as being vital. It's refreshing to see a number of online and networking resources dedicated to women entrepreneurs, such as Women Unlimited.
As for me, I am presently mentoring Laura Bowley who runs the gym, Happy Bodies, in Milton Keynes, my home town. Recently I have also been asked by the mayor of Milton Keynes to advise and speak to local start-ups. This is something I look forward to eagerly.
Progress definitely also needs to be made in the healthcare sector. As I developed my company there were no women chairs or CEOs of large healthcare providers who I could look up to and seek inspiration from. Senior male healthcare managers have, quite literally, turned their back on me on a number of occasions. It is important that women entrepreneurs share their experiences and skills to benefit and support others.
Katja Hall, chief policy director of the UK's leading business lobbying organization, the CBI, said this year's First Women Awards winners are "true role models for future generations of women" and "are proof that the sky really is the limit when it comes to achieving."
Inspiring words indeed - both for me and other women.