Amidst campaigns and debates ahead of the General Election in Britain, I cannot help but get a feeling that the word "immigrant" has acquired a derogatory meaning. In the face of public services in the UK struggling to cope with the influx of low-skilled workers from abroad, the government must address the pressures on the healthcare system, housing and education. At the same time, immigrants seem to have conveniently become the scapegoats, being blamed for crime, government deficit and unemployment, with objectivity often missed out of the equation.
Often external pressures work to highlight the problems on the inside. Professor Sir David Metcalf, Chairman of the Migration Advisory Committee, was quoted in The Telegraph last year, saying that "employers are hiring immigrants because their literacy and numeracy is better than young British candidates, while many firms believe native workers are less good at "getting out of bed in the morning" for shift work and dealing with customers politely."
According to Professor Christian Dustmann and Dr Tommaso Frattini of the University College London (UCL), immigrants who arrived in Britain since 2000 were 43% less likely than natives to receive state benefits or tax credits. They were also 7% less likely to live in social housing.
Alex Depledge, writing for the Guardian sustainable business hub put it succinctly: "Too much of the current debate is being played out in soundbites and headlines. Migration plays a hugely positive role in the UK workforce, but there is a disconnect between perception and reality."
European immigrants who arrived in the UK since 2000 have contributed more than £20bn to UK public finances between 2001 and 2011. European immigrants from the EU-15 countries contributed 64% more in taxes than they received in benefits. Immigrants from the Central and East European 'accession' countries contributed 12% more than they received, according to the research, published by the UCL Centre for Research and Analysis of Migration. Moreover, they have endowed the country with productive human capital that would have cost the UK £6.8bn in spending on education.
I have arrived in the UK in 1999 on a student visa. I studied Economics & Management at the University of Oxford, paying full tuition fees as an overseas student. I received a small grant from my College and a £8,000 loan, which I have repaid within a year. I have been living and working in London since 2002, paying taxes, but more importantly, enjoying economic opportunities and British culture. Last year I listened to a debate on BBC Radio 4 on whether naturalised Brits think of themselves as immigrants. I must say that I don't wake up in the morning contemplating my social status. I am a woman, a writer, a broadcaster, a travel junkie and a foodie, I love listening to the BBC's Woman's Hour and The Bottom Line. I am proud of being well integrated in Britain, and up until now I have not felt the burden of being labelled as an immigrant.
Inspired by the nationwide poster campaign by the Movement Against Xenophobia, aiming to celebrate not vilify immigrants, I'd like to make a contribution of my own and showcase a few women, who have immigrated to the UK and made an impressive contribution to the British economy, culture and environment.
Russian-born Alla Ouvarova is a co-founder of Two Chicks, a free-range liquid egg white product she launched with her business partner Anna Richey in 2006. Her story is an inspiration of how to spot a gap in the market, launch and grow a brand.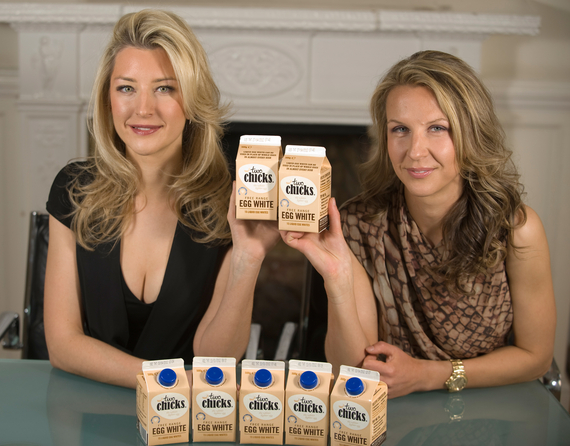 Image courtesy of Two Chicks
Aija Dāve, who came to Britain from Latvia, started her raw bakery Pura Vida Foods in 2010, creating gluten-free and yeast-free flat bread products from dehydrated nutritious ingredients, addressing health-conscious consumers.
Susan Ma, born in Shanghai, came to Britain at the age of thirteen. Two years later she started making skincare products from plant-based ingredients and sell them at the Greenwich market to help her mother with household bills. Ma studied Philosophy and Economics at UCL at the same time as running her natural cosmetics business Tropic. In 2010 she took part in the BBC's The Apprentice series but lost in the final. Impressed by Susan's vision and products, Lord Sugar invested in Tropic in 2012. The company turned over £3 million in 2013 and is helping Britain's women supplement their income through social selling.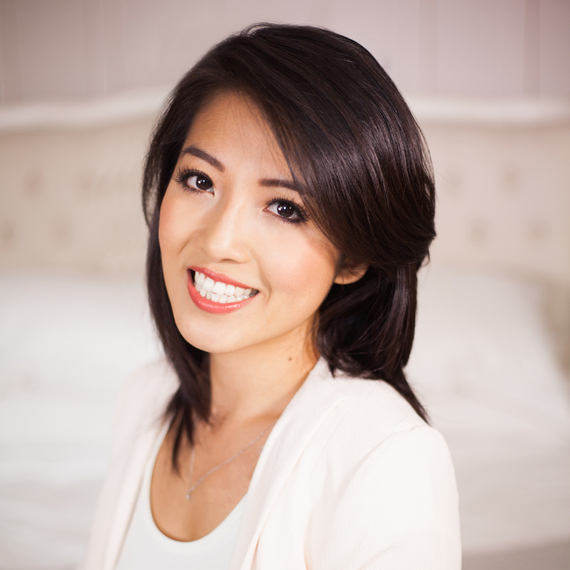 Image courtesy of Tropic
Canadian-born Kresse Westling studied Politics and Chinese and worked in venture capital in Hong Kong before coming to Britain. In 2005 Westling attended a course on sustainability where she came across the London Fire Brigade. She learned that after 25 years of service, fire hoses were scrapped, rather than recycled. Together with her fiancé James Henrit, Westling came up with an idea to 'upcycle' discarded fire hoses into high-end lifestyle accessories. Their social enterprise Elvis & Kresse gives fifty per cent of profits to the Fire Fighters Charity. In 2013 the multi-award winning entrepreneur, Westling, was awarded a MBE for services to corporate social responsibility.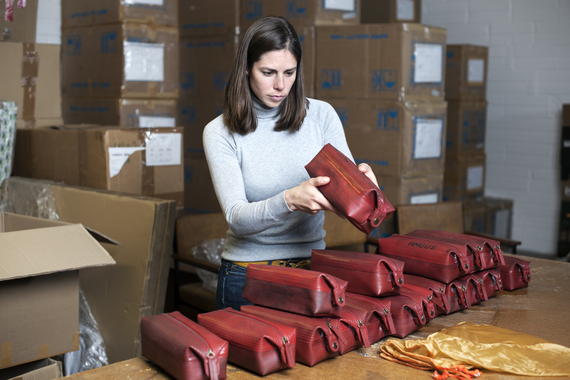 Image courtesy of Elvis & Kresse
Kristjana S Williams was brought up in Iceland. She came to London to study graphic design and illustration at Central St Martins. In 2012 Williams opened her own studio, creating fine art, prints and furniture for Heal's, Liberty, Paul Smith and Cole & Son. Williams exhibited her work at London's V&A, Design Shanghai, created art work for the Connaught Hotel and is an inspiration as a commercially successful artist.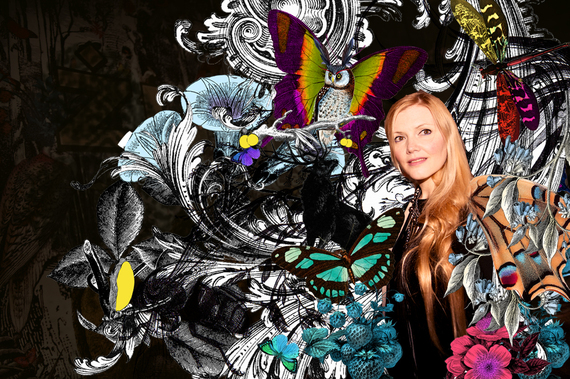 Image courtesy of Kristjana S Williams Studio
Ladies Who Impress event Beyond Boundaries, featuring interviews with Kresse Westling and Kristjana S Williams and celebrating Britain's diversity is taking place on 5 March. Details are on www.ladieswhoimpress.com