Just because you're going on honeymoon doesn't mean you have to stick to the tried and tested "romantic" destinations for newlyweds. Here are 10 alternative honeymoons that will be sure to get your hearts racing.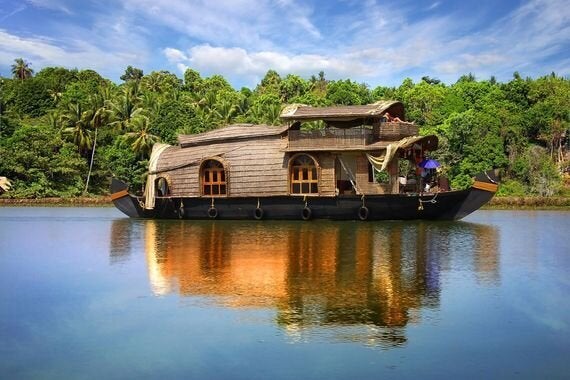 Houseboat in Kerala. Photo: Barefoot Traveller
Otherwise known as 'God's Own Country', the southern Indian state of Kerala is full of honeymoon experiences that will stay with you for ever. Begin at Portuguese-influenced Cochin staying in one of its beautiful boutique hideaways before heading onto the backwaters for a pampered voyage on a houseboat, stopping off to visit temples, forts and spice plantations. Utterly magical.
A country that may not spring to mind immediately for romance, Japan is rich in honeymoon treats including cities packed with heritage, culture and shopping, incredible beaches, island hopping and fabulous spas. More than this, Japan brings its own unique twist to all these areas. You won't find another city like Tokyo or Kyoto, or islands like Okinawa or hot spring spas like Shimoda, just south of Tokyo.
If you can't make up your minds between castaway islands in the Indian Ocean and the wild African savannah, Mozambique is the perfect way to combine the two. Tourism is still evolving here and the country feels like a new discovery with gorgeous castaway resorts on the coast, traditional sailing dhows for romantic excursions, sand dune camping and a full-on safari just an hour inland.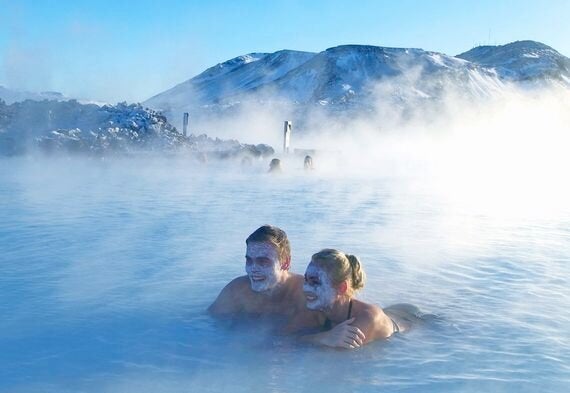 Blue Lagoon, Iceland. Photo: Regent Holidays
This otherworldly destination is magical in winter or summer. Head to Iceland after a winter wedding to experience the Northern Lights from your very own geothermal hot tub at Hotel Ranga set on the banks of a salmon river with a backdrop of glaciers and mountains. Go in summer for midnight sun walks along a glacier, the quirky culture of Reykjavik and a therapeutic soak in the Blue Lagoon.
Another African country that may not spring to mind for romance, but Namibia, famous for its Skeleton Coast owing to its legacy of shipwrecks, is a beguiling country for newlyweds. Stay in atmospheric lodges or sleep under the stars in camps, spot the rare black rhino, leopard and cheetah in the game parks and marvel at the splendor of the desert at Sossusviei in the Namib-Naukluft National Park, home to the highest sand dunes in the world.
Snorkel with penguins and sea lions, watch 200kg tortoises lumbering through an ancient cactus forest and study the courtship of the blue-footed booby bird up close when you honeymoon in the Galapagos. The journey there is an adventure in itself on a private cruise. Combine with the volcanoes of Ecuador for an extra honeymoon treat.
Forget the reputation of Madeira as a refuge for retirees, this Atlantic island is a verdant destination of extreme beauty and extreme sports (paragliding to big game fishing). Stay in characterful manor houses, now converted into boutique hotels, and indulge in spa treatments, horse riding, walking the picturesque levadas, exploring botanical gardens and heading into the capital Funchal for an innovative Madeiran dinner with local wine.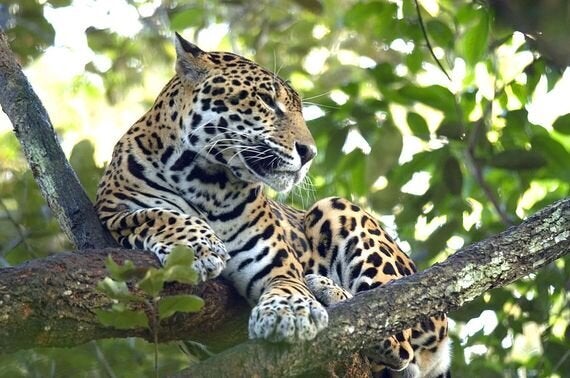 Jaguar in Belize. Photo: Journey Latin America
Get ready for a full-on sensory assault when you embark on honeymoon to Guatemala and Belize, where culture, rainforest, wildlife and beach are all in abundance. Begin in the colonial city of Antigua in Guatemala before heading to the lakes and volcanoes, and the jungle lodge founded by filmmaker, Francis Ford Coppola. Belize offers boutique living with a daredevil array of zip lining, cave tubing, canoeing and horse riding.
The Canary Islands are often overlooked by honeymooners, who go in search of something more exotic. Yet venture beyond the mass-market areas and you'll find genuine Spanish culture from the cactus gardens of artist Cesar Manrique in Lanzarote to the colonial towns of northern Tenerife. You'll find plenty of individual five-star hotels such as the Ritz-Carlton Abama and creative places to stay including luxury yurts.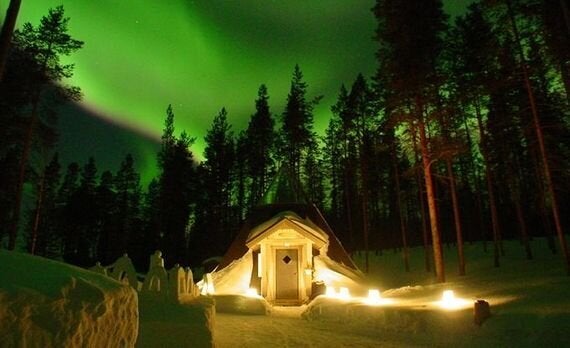 Arctic cabin. Photo: The White Circle
If you've always loved the idea of a snowy landscape for your honeymoon, the Arctic will enchant you with its beautiful scenery, husky sledding and ice fishing, and memorable accommodation from glass igloos where you can watch the Northern Lights cuddled up together, to a cute log cabin or ice hotel chamber where you'll sleep on reindeer skins.