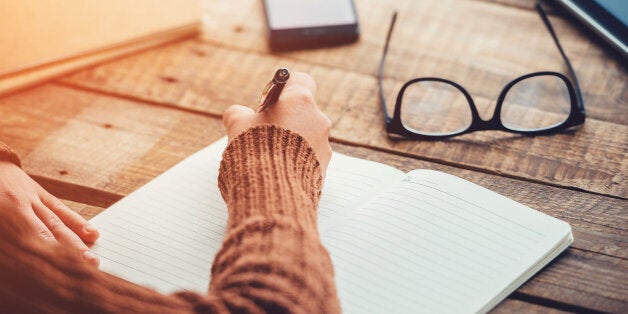 You might be considering whether to go to University, you might be starting your first job out of University or you might be considering your next career move; whichever stage you're at, as a millennial you need a career strategy.
A survey of 2,000 of millennials found that one in five have two or more jobs, one in three millennials plan on changing industry within the next two years, 13 per cent intend to change industries within the next year and 45 per cent will be looking to move within three years. With so much career shifting, happening so quickly, how do you make sure your career moves are the right ones, ones that will get you to where you want to go in the future?
Having worked extensively with millennials studying for MBAs at leading business schools across Europe I have seen a generation with so much choice they don't know where to turn, in desperate need of some self-reflection and planning time.
Career planning offers that, and so much more. It is an opportunity to work out where you want to go career-wise and what steps you need to take to get there. Like it or not, your job and career impact on every aspect of your life, and by taking control of your career you ultimately take control of your life.
A career strategy will help you to:
When you don't have a career strategy it's very easy to drift from job to job and industry to industry. It will come down to luck where you end up and whether this will get you to the right place. Of course, plans can and do change, which is to be expected at this stage of your life, so it's important to build some flexibility into your planning and not be too rigid. But it's a good idea to have an overall aim in mind so that your experiences get you to where you want to go career-wise.
The starting point of any career strategy is self-assessment - what are your strengths? What are you good at and what do you enjoy? What motivates you? What are your values? By sitting down and really working this through you save yourself a lot of time and pain caused by working in jobs that aren't right for you.
Researching your career options gives you the chance to look at what sectors are growing and are likely to offer long-term employment. That doesn't mean you'll limit your options - as you will develop transferable skills in any role - but it's likely to give you long-term prospects and meaningful work. You'll also have the prospect of multiple roles within one growing industry. Look at global trends - population growth means the demands on our planet are getting ever greater. This means sectors such as food production, renewable energy, hydroponics, recycling and tackling water scarcity are going to be in high demand to meet the challenges of the future. Security, artificial intelligence and online marketing are also sectors with high growth potential.
Work how you want, when you want
Another important facet career planning will reveal is how you want to work. What's important to you - do you want to work for a global corporation or a start-up? Do you prefer working in a team or independently? Do you want to work for someone else or start your own business? I accept that these are big questions, but so important at your stage of life. Asking them now, and developing a plan, albeit with some flexibility built in, will help you to set off in the right direction; you can always tweak it later, but it gives you a starting point. These questions also tie in with where you want to be in life - where and how do you want to live? Factoring these big decisions into your planning will make sure you're in the right place at the right time.
Hone your experience and skills
By identifying the sort of work you'd like to do and the industries you're interested in you can start to identify any gaps in your skills and knowledge and work out how to fill them. This will get you on the path to your dream career much quicker as you get the experience you need to get the job you want. It will also help you to find companies that are a good match to your aspirations. It will make you much stronger at interview if you can demonstrate that you have proactively pursued the role you're applying for and developed yourself in anticipation.
As you can see, career planning is a must-do for millennials. Enjoy the process - this is an exciting time of life filled with possibilities. Making time to think and plan your future is an invaluable investment and one that will pay huge dividends.