'You are going to be amazed,' Juan Carlos my guide, exclaims as we set off on a tour of the largest of the Canary Islands. Juan tells me that almost half of Gran Canaria forms a UNESCO Biosphere Reserve. Yet, if you tell most people you are going to the Canaries, a flicker of confusion, even sympathy passes across their face. They know it for its year-round sunshine and package holidays, but little else.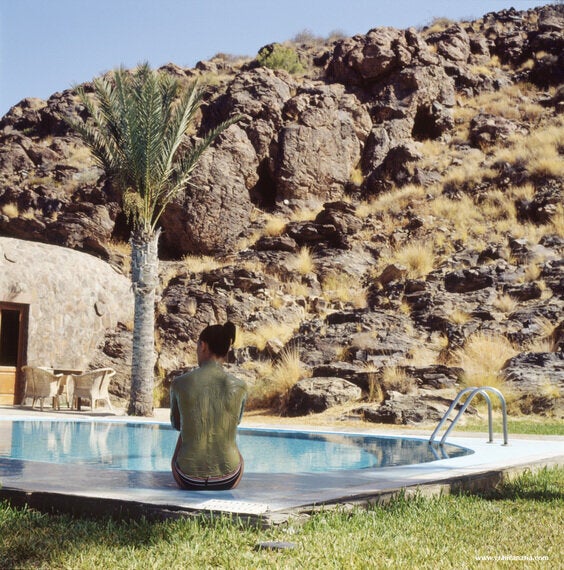 The Great Rest was established in the middle of the 19th Century when a group of English sailors discovered an island with Europe's best winters. Gran Canaria quickly became popular as a place of refuge, where visitors could convalesce, or simply relax. Brits flocked to the island for health tourism, on the recommendation of British doctors, and the tradition is still going strong today.
Most of the spas inevitably make use of the island's health giving plant. High in the hillls, the Sheraton Salobre even named their Aloe Vera spa after it. Here the spa is not an afterthought, as in so many hotels, but takes pride of place in its centre. Unusually it boasts its own outdoor swimming pool, one of a series of that look across the mountains, which can be explored by mountain bikes. Guests can practice yoga in the huge glass outdoor living room, in the sunset area or by a secret pool.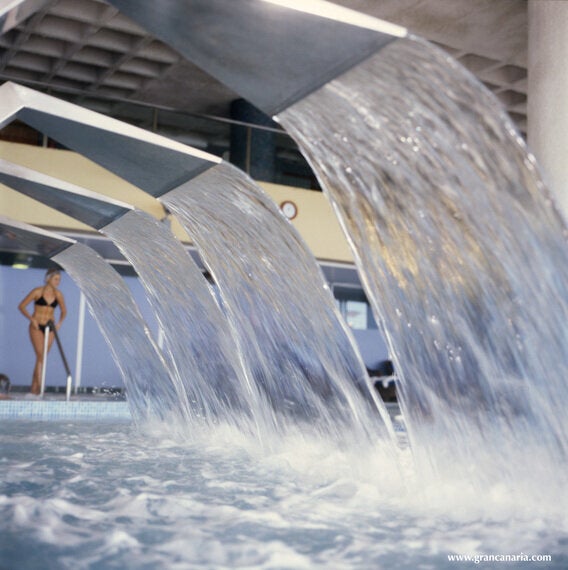 As you would expect, the spa treatments heavily feature aloe vera. Nurturing, personalised facials leave you feeling deeply cleansed and generally revitalised. Expect your skin to look softer, lifted, and even younger. The spa's signature massage is indulgent, combining an Indian head massage, reflexology and a deep tissue massage. It is apparently popular with the hotel's guests, who are made up of families, spa lovers and golfers.
The service of the Sheraton may not meet U.S. standards, but the location, gastronomy and wellness facilities are all impressive and more than a reason to stay. I would recommend booking one of the restaurants, as the standard buffet option is rather disappointing. The chef from 'the world's best restaurant', El Builli, recently joined and the modern spanish food, such as creamy cheese and squid ink risotto or prawn gazpacho is both imaginative and accomplished.
The Sheraton's shuttle bus leaves regularly for the beach at Meloneras (20 minute's away), dropping guests at the Seaside Palm Beach. I have loved Seaside hotels, a boutique German group, which could well be my favourite chain since I stayed in its Lanzarote property. It is impeccably run with immaculate surroundings that give it an almost Disney-like quality and an atmosphere that's so welcoming and friendly that you won't want to leave.
The Spa at Palm Beach is undeniably small, but I had one of the most relaxing massages I've experienced. 'You'll have to get the masseur to tell you what she did as you won't remember', I was warned at the spa reception. I woke up with no memory of being dripped with hot oil and pummelled with bindis before flopping out by the pretty pool.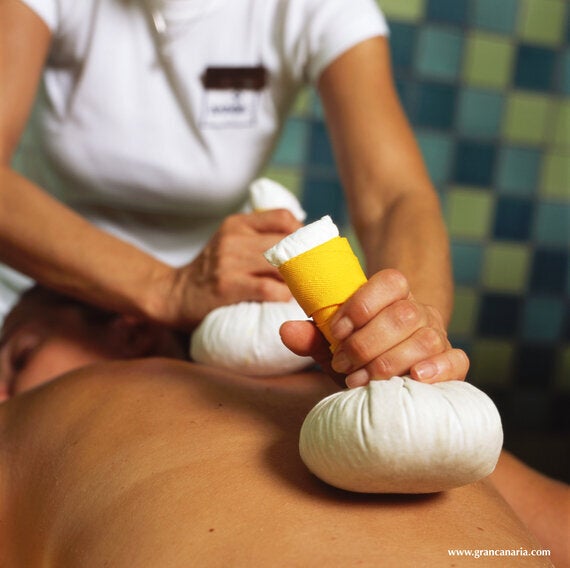 The Seaside Palm Beach is named because it sits in a natural oasis of palms, along with its sister hotel Gran Hotel Residencia. This five-star plus hotel with under 100 rooms appeals to those really wanting to get away from it all. The spa here takes a highly medical approach, offering specialist anti-aging-programmes and physiotherapy, as well as Chinese traditional therapies.
Most of the spas in Gran Canaria's hotels charge an additional fee even if you are a guest of its hotel. The advantage is that all the spas mentioned here can be accessed even if you are not a guest of the hotel. The range of experiences is enough to keep a dedicated spa goer happy for a week - as it did me.
The volcanic landscape of the island was the natural inspiration for the design of Corallium Spa Costa Meloneras that takes in Egypt, the Himalayas and the North Pole on its spectacular hydrothermal circuit. Hydrotherapy, chromo-therapy, musical therapy and aromatherapy are used to elminate toxins and invigorate the heart and immune systems. I left feeling energised and relaxed, but also entertained by this imaginative circuit, with just the right amount of Las Vegas bling.
The Corallium Thalasso Villa del Conde also has a thalassotherapy circuit, but its highlight is its spectacular Ocean View Suites. Guests can luxuriate in their private seawater Jacuzzi to the sound of waves crashing on the beach below. It somehow seems rather pointless to do it on your own, but they are perfect for couples or even hen parties - the suites take up to six people - and can be used for treatments for a small supplement. I recommend the signature aloe vera wrap followed by a hot oil massage, especially if you have been in the sun.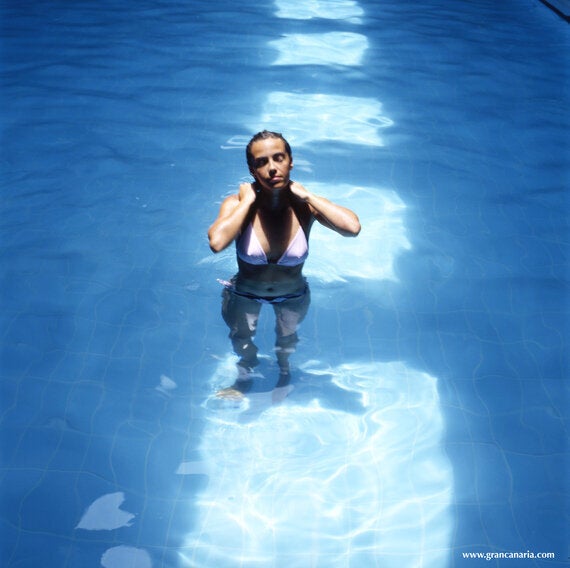 The thalassotherapy centre in the Gloria Palace San Agustín Hotel makes claim to being the largest in Europe. Here, I learn the true meaning of thalassotherapy, which uses warm salt water to replace minerals, which are often lost through stress. The 90-minute auyveda treatment was far more than a massage, feeling more like a sacred, sensual ritual. Chakras are opened in in rythym with your breathing and warm oil dripped on your skin before a deep tissue massage. The centre itself is beautiful and remiscent of the newly opened Olympic Park aquatic centre which allows light to flood in through its snaking windows.
Back on the deserted road passing Roque Nublo - a rock in the form of a praying monk, and the symbol of island - my guide points out a scenic, secluded 15th-century Pilgrims' walk. We pass canyons swathed in papaya, mango and avocado trees, immense collapsed volcanos covered in wild flowers and ancient pine forests. This is a rural world. And protected,' Juan Carlos says, proudly.
'We only have to 'Relajate e Goza: Relax and Enjoy.'