I love juicing. I am well aware of the health benefits. But I am not good with machinery. It doesn't interest me. So, I am likely to choose a juicer like I would a handbag: on looks alone. My best friend, a shoe designer, once went into a computer shop to buy a laptop. The assistant asked her what kind of thing she was looking for.
'I want a pretty one,' she said.
'A pretty good one, you mean?' He replied, clearly confused. 'No, a pretty one; one that would look good on my desk', she told him. I feel the same way. I picked my beloved MacBook Air because it is small and silver and I couldn't be happier with it.
I was already in love with the artisan Kitchenaid blender in pink. It has pride of place on my kitchen counter for its good looks as well as its high level of functionality. What I particularly love about it, though, is that you can choose it in different 'colourways' as my shoe designer would say. Juicer manufacturers take note.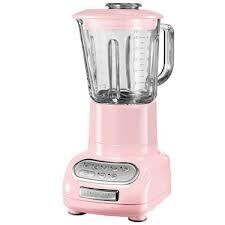 I had problems choosing a juicer. Most of them were just not very attractive, and the last juicer I gave away after a day because it was just too ugly and bulky on my work surface. I also found it far to difficult to clean.
When I was told yet again about the health and beauty benefits of juicing, I thought I should try again and decided to road test a few models that are generally thought to be the best on the UK market. But I also chose only the ones I really liked the look of. I happy flicked through photos of products, saying yes or no on looks alone, like some kind of Tinder for Juicers.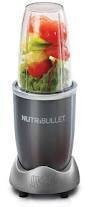 I began with the Nutribullet. I liked the name and the look. It's an appealing, even sexy, bullet shaped machine in silver. One of the big pluses is it has attachable cups with lids which are perfect for a takeaway juice. And it is so compact that it's a good little machine to take if you are on the move - a real plus for a travel writer. The manual was almost useless (but then the machine is actually very easy to use) and I had no idea that it was not a juice extractor so carrots were a no go. Apparently it's really powerful with a 'cyclonic' action, I don't know what this means but it is fast - if a bit noisy.
One of the things I really loved is that it can also grind nuts. A handful of almonds went into one of my smoothies that were pulverised perfectly in seconds. And I even made 'jam' - a handful of prunes, with some lime juice and honey. My verdict: a wonderful little machine that's easy to clean and does much more than just juice: it really is a 'Magic Bullet' that rings in at under a 100 pounds.
I got the Omega Vert VSJ843RR juicer from www.ukjuicers.com a site that has lots of useful information about how to choose the best juicer. The Omega model is a centrifugal juicer: apparently 'fast is the new slow' and this slick machine is definitely one of the best performing slow juicers on the UK market.
The manual for the Omega looked sensible enough, but I really couldn't get my head around reading it. Luckily, that didn't matter. It was ridiculously easy to assemble and literally within seconds I had a beautiful watermelon and mango juice in my hands. This model is around 400 pounds, but it is well worth the money. I loved the way you could fit a pint glass - my preferred measure for a juice - under the juicing spout. But what really did it for me was how easy it was to clean - it even has its a rinse function.
The Philips Avance Juicer - in black or silver - costs under 200 pounds. It makes home juicing faster and fuss free. It's easy to clean and there's no peeling or cutting required. This is a slick, shiny machine in an attractive bowl like shape. It is fast, quick and has the capacity to make a staggering 2.5 litres of juice in one go. It is not a surprise that this is one of the best selling juicers on the market.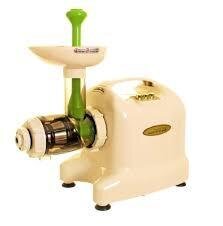 The Matstone juicer from www.juiceproducer.com in ivory from might well be one of the most beautiful, though.
I love its curves and old-fashioned look and I discover that the design is one of the most established in the juicing business, which I can believe. It is practical too. It actually masticates for you, and on a low speed, which means that a higher amount of nutrients remain in the juice it extracts. It can grind nuts too. This is definitely the easiest to use juice of all I tried. But more importantly its cream vintage look fits perfectly in my kitchen alongside my pretty pink Kitchenaid artisan blender.