On a bike tour, the discomfort caused by lack of food, tough roads, and bad weather makes the comfort given by great meals, relaxing stops, and warm beds all the more pleasurable. Stephen and I have just finished the first leg of our world cycling tour, riding from Rome to Russia, and we've had the chance to discover a little greatness in every country we've seen.
Along our route, everywhere we visit is special, but some places are more special than others. Here are a few of the best locations, accommodations, and meals we've experienced.
We'll start with Italy, land of food, wine, romance, and really big hills.
The Beehive is just a perfect place to stay in Rome. It's an inexpensive, well designed, and cozy little hostel where the breakfasts are hot and vegetarian. Usually we eschew the hotel breakfast, but here, it was the best way to start our day. The owners and managers are full of great advice on the small, local places to eat, and the offbeat places to visit.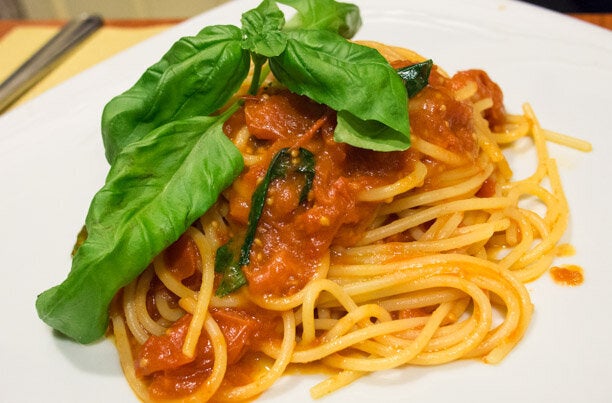 Sure, Umbria is full of charming hill towns in which you can get lost down twisted alleys and narrow cobbled streets. They all have adorable little shops in which to buy the local olive oil, cured meats, and handmade pasta. But only Patigliano (as far as we know) draws spontaneous expletives from ones' mouth as you round the corner and get your first view.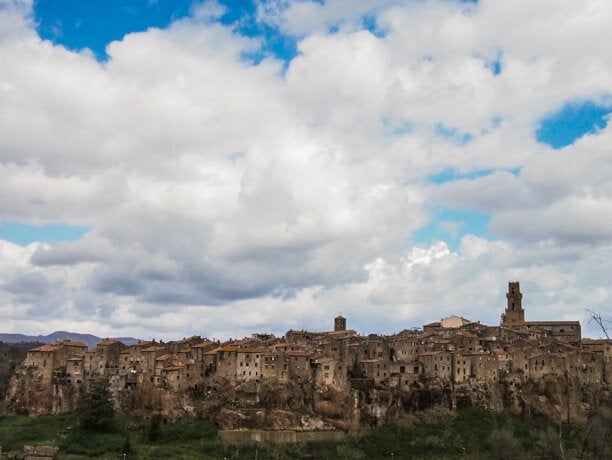 This little town clings to the hillside for dear life, a marvel of ancient architecture. Not to be missed.
Parco di Vulci: Il Casale dell'Osteria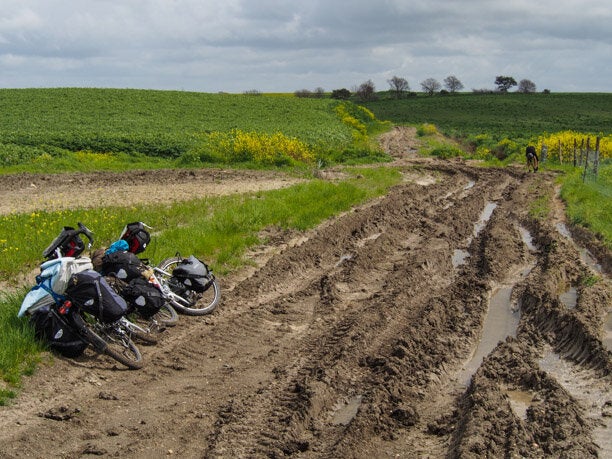 We started with a delicious thick soup of Ceci e Funghi (chick peas and mushrooms), followed by a vegetarian pizza. Finally, we were served a complimentary glass of the house apertif, Amaro del Casale, which has me yearning for more every single day.
Most importantly, the staff were classy enough to ignore our embarrassingly muddy condition and treat us with the same respect as the stylish guests all around us.
We loved B&B Albornoz, a litte 3-room B&B at the very top of the steep hills of Urbino. The rooms are exceptionally well finished, with spotless bathrooms, stylish sheets, and great decor. Our room (You and Me Studio) had a cupboard at one end that opened up to reveal a double-burner stove, fridge, and kitchen sink, with assorted pots, pans, and dishes. Just amazing for a place this size.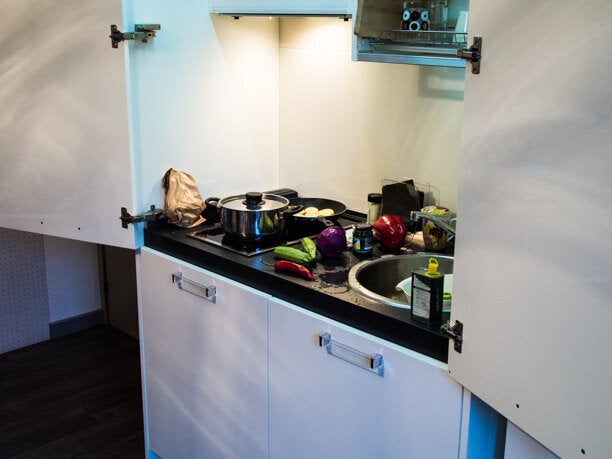 All photos copyright Jane Mountain, 2013