I am trans, I'm also an ambitious and well educated woman with a higher degree. However, like many trans women post transition, I've found that barriers to working as a professional abound. My mother, a feminist, politician and writer taught me to aspire to be the best I could possibly be. Consequently I trained as an educator, working in universities, colleges and schools. Well qualified, I found it easy to get jobs. After coming out however, few would employ me. I spent ten years working as a low paid teaching assistant on little more than minimum wage. With a child to care for and rent to pay, I had little option but to take what was given. Having to prostitute myself by debasing the skills I had worked so hard to learn was saddening and depressing in the extreme. Like so many, I began to ask myself why I had worked so hard at education only to be paid less than a man with the same skills. In consequence, I chose to live as economically as possible, saving hard to become independent and self-employed. I spent each day looking forward to the time I could work for myself and do so with dignity.
I'm a feminist like my mum, but deeply shocking to some, I am also an erotic model. I have been for some time. The money I earn has been a lifeline on an otherwise low income. It wasn't the reason I chose to do it however. Coming out as trans, there are always those who question your right to be called a woman. I chose porn modelling because it was validating. I'm a woman attracted to men. I'm unashamedly pleased and flattered when a man finds me sexually attractive. I don't need it to feel good but it is gratifying. It doesn't mean that he gets to have sex with me, that is my choice. I choose my partners and I seek out sexual experiences I enjoy and which fulfil me. I know good sex and won't accept anything less. Porn modelling can be an extension of that - work I like doing and which is empowering to me as a woman. It is an expression of my female sexuality and a positive statement. One which emphasises that women enjoy sex too. It does not have to be objectifying. When I remove my clothes and pose in front of the camera it is my choice and I do not demean myself in the process. On shoots, I am always treated courteously and respectfully. Unlike my later work in education it does not feel like prostitution. I have talent and genetic advantages. Pro rata I get paid well. I love my work.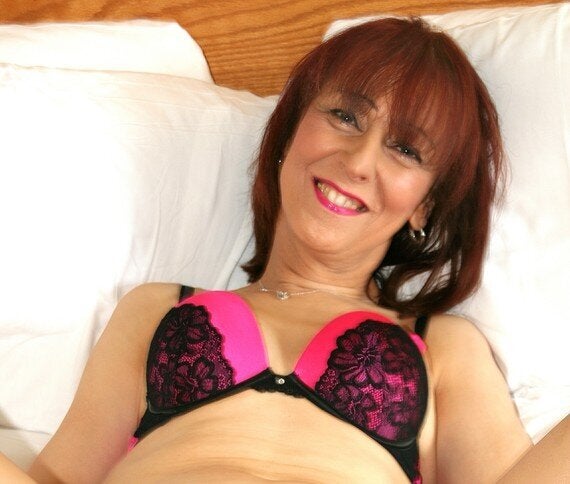 If you work in the legal sex industry, privacy will always be a problem. My work has appeared in numerous adult magazines, yet fans tend to take it onto social media. Like it or not, when you sell photographs of yourself, you do make those images public. Among men who enjoy seeking out images of you, there will always be some, who through guilt or self righteousness, want to out and despise you. To me, it says much about their sense of shame around sex and their patriarchal view of a woman's role in it. To these men, women should be chaste and pure, at least their wives and girlfriends. Sex is something a man enjoys and a woman provides. Consequently, the idea of a body positive woman showing she enjoys sex, is wrong.
Some time ago, I had to leave my previous job when a man outed me as a porn model to my employer. I had never connected my two separate roles. I worked with adults and not children. I had little choice, either I faced disciplinary action or left. Even the union that claimed to protect my rights refused to help me. It was an object lesson in how some in society still view women and sex. I am not complaining. I chose to leave and move on. There was little point in fighting for a job in which I felt prostituted and undervalued. Taking the plunge, I decided the time was right to start living my dream. I now run my own event catering business with my husband. It is good to be the boss, living confidently and feeling proud. The day I decided to employ myself was a positive step forward toward doing a job I love. My mother, who taught me to bake and have high standards in the kitchen, would have been proud.
I also still model and I'm not ashamed to do so. The workforce body I was compelled to join, weeks before leaving, want to censor me still. I am faced with being denied entry to a role I no longer want, in a country where I no longer live. It seems a waste of energy to carry out what is essentially a slut shaming process. One which maintains a stereotype of women who do porn as victims. Women who do porn are people. They do it for many reasons, not all good. It is however, a job some of us are proud of, one that can be validating and sex positive. Men have long since had the freedom to do what they want with their own bodies. As a feminist I believe women should be free to do the same. We chose this work because we wanted to. It is time to start treating us as human beings like everyone else.