My first summer in England, my flatmates piled me into their car and stole me away to Glastonbury. I had no idea what was happening, only that one moment I was in London, and the next slithering Navy Seals style under a fence with dreadlocked neon-clad people on either side. Gary, wearing what he lovingly called his Trance Pants, was excitedly telling me what I had to look forward to over the weekend.
At least, I think that's what he was saying - having arrived only a few weeks before, I didn't quite understand the language just yet.
We spent the weekend laughing, dancing, wandering through fields looking for our friends, and dancing some more, regrouping early every morning in the Cider Bus, smiling but looking very much worse for wear.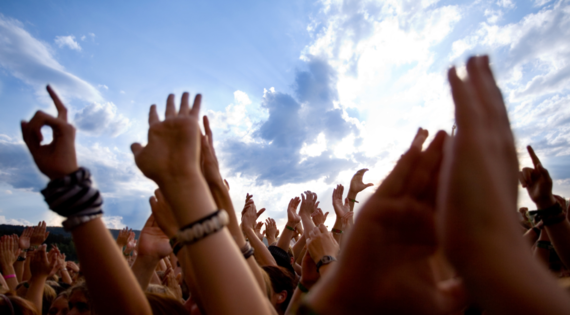 Fun, right?
Well, if I'm honest, now that I'm pushing 40 (gasp), the whole thing sounds way too much like hard work, especially now that the crowds at some of the big festivals have swelled to more than 120,000 people.
What I really want is a festival with great tunes and a chance to chill out with my friends, but without the mud or the hours of wandering around a field looking for my tent.
And I found it. Oh yes, I have found it.
Like many of the big summer festivals, this festival's line-up is studded with big names, plus interesting emerging artists that we'll be seeing a lot more of very soon. But unlike any of the big festivals on the circuit, this one will have that home-grown, oh-my-gosh-anything-could-happen authentic feel... and a whole lot of sunshine.
The name itself evokes thoughts of bright blue skies, fat yellow sunflowers, good wine and power chords...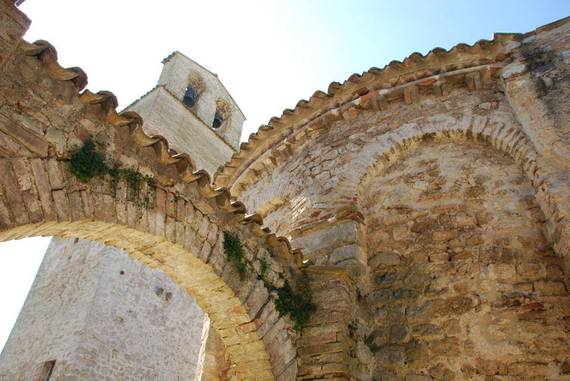 Set in a magical ancient walled town of Massa Martana in sunny Umbria, the inaugural Umbria Rock festival is set to be a weekend to remember, and I am thrilled to have been asked to work with them to help make the first year a big success.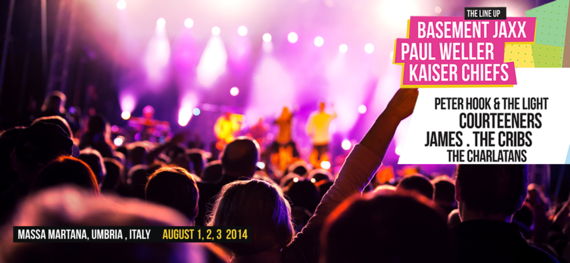 We're looking forward to live performances from rock, indie and mod legends like Paul Weller, Peter Hook (of Joy Division and New Order), The Kaiser Chiefs, The Charlatans, The Cribs, BMX Bandits and many more, plus electro giants The Basement Jaxx.
Making this a truly international festival, organiser and music aficionado Yash Bajaj is thrilled to welcome Chinese indie band Rebuilding the rights of Statues (Re:TROS) to the stage. There will be homegrown talent too - not only Filippo Graziani, son of the unforgettable Ivan Graziani, plus the winners of a local competition for Italian indie bands.
As if three days of lolling around in the Italian sunshine enjoying our favourite rock bands wasn't enough, Umbria Rock have partnered up with the British Council and are laying on some superb films includingThe Heart of Bruno Wizard. Throughout the night (from 2 a.m.) there will also be classic gothic horror films on the big screen - exactly what you need in a dark campsite in a foreign country.
So, is it worth the trip?
Admittedly, there is something rather terrifying about being the first every Umbria Rockers... but in my view that's part of what makes it so special. The excitement, the anticipation, the uncertainty... all of it feeds into a wonderful energy for the organisers and festival-goers alike, and it's a feeling worth its weight in gold.
Come join us.
Some music to whet your appetite while you plan your trip
Psycho Mambo's very own Dissident DJ aka Staunch has handpicked some killer tunes for us to get in the mood for some summer sun...
Staunch's Sunshine tunes on Spotify
As I have discovered, much to my delight and much to the frustration of my business partner, these are absolutely not "have a listen in the background while updating complicated spreadsheets" tunes. Nor are they the sort of thing he plays on Wednesday nights for Rude FM - after all, I warned him that we oldies have kids eavesdropping and picking up all the blue language.
Nope, this special little playlist will have you'll be up on your feet, imagining yourself in the Umbrian sunshine, rounding up your friends and hopping on that plane in a flash. You've been warned.
Need Tickets? Of course you do.
Three-day festival passes are available on EventBrite or on the official website umbriarockfestival.com from only 120 euros, VIP passes are just 300 euros, and camping is free. There are also a limited number of "glamping" packages available from as little as £500 including travel, bed & breakfast and festival passes.