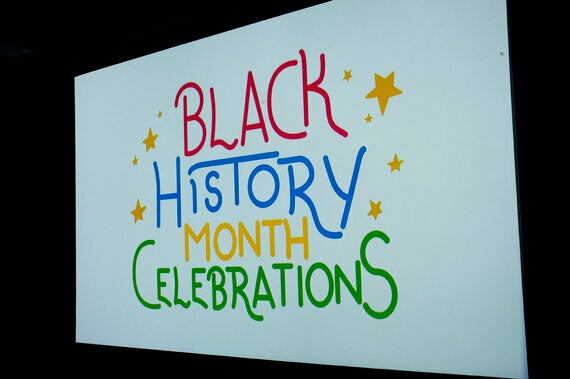 It's always lively and interesting to be an ethnic minority Brit during the month of October, which is BHM (Black History Month). Undoubtedly the busiest month for social soirees as everyone and their respective business corporations do their best to celebrate black culture in a positive way. We attend the functions, sip the champagne, nibble the mini rice and peas and plantain and all agree that diversity is important, we are making it be known and things are on the up. But are they really? Not in the media industry they're not.
A recent Skillset Employment census reported that over 2000 Black, Asian and Minority Ethnic (BAME) employees have left creative industries (television, radio, animation, facilities, interactive media, computer games, VFX, corporate production and film) between 2009 and 2012, a decrease of 1.3%, against the backdrop of an increase in industry employment of 2%. Even more surprising, considering 18% of media students are from BAME backgrounds.
The imbalance of diversity doesn't stop at the media industry. Earlier this year writing for the Guardian, Deborah Gabriel noted that ''if the same vigour and commitment that drive gender equality in higher education were directed towards race equality then better progress could be made in addressing the institutionalised racism that pervades the higher education sector. While women now account for 44% of all academics within UK universities (2011/12 HESA Staff Record) , the percentage of black academics (combining black Caribbean, black African and black other) stands at 1.6%''. Incredible.
Every evening this past month had clashing invitations and saw us running from diversity panels to cocktail evenings honouring ''our'' month. Businesses that fell in line and shelled out for BHM included the Royal Bank Of Scotland's, celebration with Clarence Jones - writer of Martin Luther King's famous "I have a Dream" Speech, and Google London's first Black History Month Celebration, to KPMG's, Shell African Network Dinner. From PwC's very first BHM event, EDF Energy's (coming up) launch of the BLD Foundation to Ernst & Young's celebratory dinner events.
There were many, many more but the two I enjoyed most were the youth-curated exhibition on the British Black Panther movement at the Photofusion Gallery in Brixton. Portraits of current members were displayed alongside archive photographs and a film documenting the history of the civil rights activist group was played. A group of young photographers, filmmakers and historians aged 13-25 had been conducting interviews with Panther members to record the stories related to this powerful movement, focussing on the highly active years between 1968 and 1972. Brixton was a focal point for the Black Panthers among other liberation organisations such as the Brixton Black Women's Group and this exhibition showed two generations engaged and interacting together to bring a wider education to the public in a very high quality art exhibition.
The second was an event titled Inspiring Minds: Community, Choices & Legacy at Google's London office headed by Adrian Joseph, Head of Search and Advertising, and Sade Salami. Google UK were celebrating Black History Month for the first time and developed a calendar of activities, lead by the Black Googler Network (BGN) to; engage Googlers, develop pipeline and show their commitment.
The event was for 150 external guests in their London office where they brought together professionals, students, community leaders and employees for an evening of discussion and entertainment to honour Black History Month. The pre event reception was in a huge stylish space where waiters handed out drinks and snacks and clearly no expense was spared. We were also entertained by a very impressive performance set by the community choir Stratford East Singers.
The main event paid tribute to the exceptional talent and recognised the outstanding contribution that the UK Black community plays in modern Britain.
It kicked off with a welcome speech by Google exec Adrian Joseph, who had us all sitting tall in our seats. It's so refreshing to see a top exec at a company not just give a welcoming speech and then leave. Adrian was engaging, fun and inspiring with his demonstration of Google's technology possibilities today, how it had helped keep the world informed, why it was the planets biggest and best search engine and most impressively, why it was the company's mission to be the leading tech company in diversity areas by the end of 2014! By the time he had finished speaking I wanted him to be my boss!
Speakers included; Joseph Harker, the Guardians assistant comment editor. He was also a former editor at the weekly newspaper Black Briton and The Voice newspaper. Josephs speech was beautiful. A really passionate speaker, who had us engaged about his own experiences and his journey to the top of the print press game.
Next, a panel debate was hosted by comedienne and actress Angie Le Mar. panelists included Dr Yvonne Thompson CBE, Matilda MacAttram, Pablo Reid and Vanessa Sanyauke. All of the speakers impressed with their insight on the topics of legacy and as the CHOICEFM name change to Capital Xtra was topical, Yvonne enlightened us by saying ''Choice had to be sold but it left a legacy, by training younger djs who went on to more mainstream stations, to spread the professional black story. It did what it had to do''
Matilda MacAttram from the Black Mental Health organization really impressed with her speech in which she educated us about the story of David Bennett who was killed after being restrained by medical staff. She told us ''Nurses held him down for 30 minutes. His final words were ''I can't breath. I can't breath''. The nurse's words were ''calm down boy!'' this example typifies mental health in our community''. Matilda had both us and herself I tears by the time she had finished speaking about the work she does.
The main event closed with another musical performance, this time by X Factor act Misha B, who sang with gusto and passion. A networking reception followed with culinary delights including fried plantain balls, lamb patties and tamarind balls.
Over the month of October Google have raised the visibility and awareness of Black History Month and the Black Googler Network internally, and gained new members to the group.
Adrian finished by reminding us of Googles commitment to the diversity cause both in front and behind their online platform. He urged me to tell you all about Topblacktalent.com which engages great talent from the BAME community. Yearly Applications close in November so check it out and get on board life's winners train today!
This on trend event included celebs, media, and young people in the tech world, Google used this as part of their recruitment efforts to develop a more diverse pipeline of talent to the organisation.The Google event was inspiring and uplifting, but the conversation about diversity in media behind and in front of the cameras is an going one.
Next week the industry is going to be buzzing about yet another event- called ''Diversify'', a free one-day event at BAFTA on November 13, chaired by C4 diversity executive and BFI board member Baroness Oona King, who will bring together leading film and TV industry professionals, policymakers, on-screen talent and pressure groups to tackle a range of topics including on screen portrayal, women in film and TV, the extent to which the industries are a closed shop and the loss of black talent to the US (in a panel co-hosted with the Royal Television Society)
The list of speakers is an impressive one;
• Danny Cohen, director, BBC Television
• Lorraine Heggessey, chair, Boom Pictures
• Ben Roberts, director, BFI Film Fund
• Elizabeth Karlsen, producer and chair, Women and Film and TV
• Sally El Hosaini, director
• Bettany Hughes, historian and broadcaster
• Deborah Sathe, Film London head of talent development and production
• Kate O'Connor, deputy CEO, Skillset
• Pat Younge, chief creative officer, BBC
• Femi Oguns, CEO, Identity Drama School and Identity Agency Group
• Derren Lawford, commissioning executive, London Live
• Penny Woolcock, director
• Justin Edgar, co-founder 104 Films
• Kwame Kwei-Armah, actor
• Donna Taberer, head of public services partnerships, BBC Academy
• Anna Higgs, commissioning executive, Film4.0
• Rioch Edwards Brown, founder, So You Wanna Be In TV?
• Gurinder Chadha, director
• Simone Pennant, The TV Collective.
....however, it remains to be seen whether any real calls to action and execution will take place. I once worked at an independent TV company, where when I was filling in the programme delivery form for a show I was just about to deliver to Channel 4, the Head of Production manager advised me ''don't worry about that diversity crap question- its just the latest Channel 4 nonsense about getting black people into the shows production- just tick the box''.
My eyebrows raised, internally I grit my teeth, and even more determined to subconsciously push the diversity agenda in the workplace whenever I could, but did I say anything to the boss? Hell no. I would be seen as the latest 'pro-black-chip-on -her -shoulder -ethnic' and being a female of colour in this business is tough enough! Call it double jeopardy.
Popular in the Community