Mark Powell pushes back his hat and relaxes into his armchair, a pair of handsome new specs upon his nose. 'I'm still cutting edge, moving forward, and I've also got the back-up of a great history,' he tells me.
This is undeniable. Powell is the man to go to for a suit. George Clooney, David Bowie, Bradley Wiggins, Sean Bean, Naomi Campbell and Paul Weller have all worn his cuts, so the logical next step was for him to develop accessories, which he has now done with a range of bespoke spectacles. 'My new ready-to-wear range, comprising 12 styles, is very retro but with a contemporary twist. A lot of designers are doing this at the moment, but mine is a nicer version,' he says, unabashed.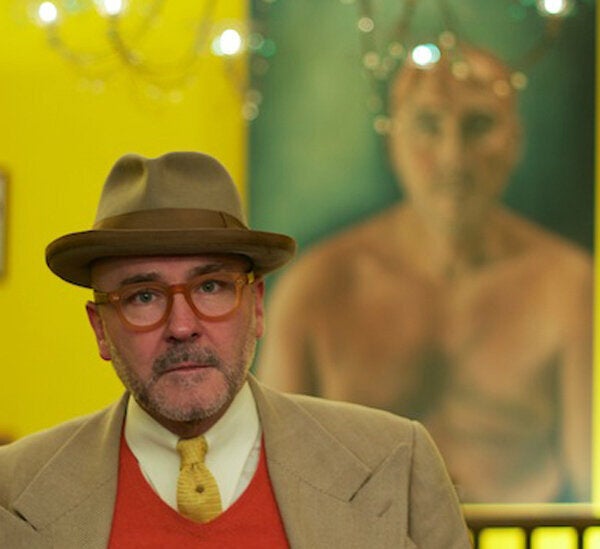 'The spectacles are made in the original Cutler & Gross factory in Cadore in the Veneto, northern Italy. They're all handcrafted. There are going to be two bespoke looks which will be coming out at the end of November which will be a hybrid of the Aristotle Onassis and Michael Caine 1960s style of eyewear. They look amazing, to be honest. The ready-to-wear glasses will retail at £295 for the dark glasses and the frames.'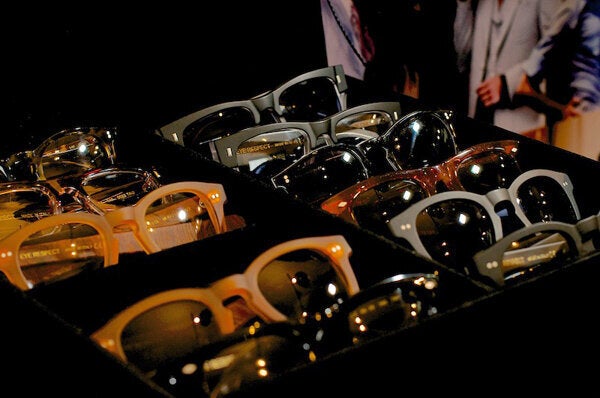 It is fair to suggest Mark's talent and eye for design have turned the eyes of his peers a deep shade of green. No one cuts quite like him, lending the lucky recipient of one of his suits a razor sharp look that is timelessly classic and yet wholly unique. But a business must grow, and plans must be developed.
'The company I'm working with are called Eye Respect. The collaboration evolved because the glasses are handcrafted and I'm a bespoke tailor. It's a great marketing possibility for putting myself out there again.
'Although I'll be the initial face of the glasses campaign, after Christmas I'll have friends and models wearing bespoke clothing and ready-to-wear clothes to go with the eyewear.'
A range of shoes is also imminent. 'My shoe range is being made at the old Edward Green factory. They're British made and have a Berluti look to them. We'll be launching them at the beginning of December. It'll be a made-to-measure shoe retailing at around £900,' he says. 'The idea is that a guy can order a suit and a pair of shoes at the same time.'
Powell is one of the few tailors who could be turned into a brand. 'It's farcical that there are tailors out there who think they are brands, but aren't. Whereas I do actually have a real lifestyle thing behind what I do. It's amazing that investors don't see that.'
In 2007, Powell designed a capsule collection for Marks & Spencer. 'I haven't done any more collaborations with other companies since M&S, but I would. If I do my take on a company's philosophy and heritage, I'd do it with the Mark Powell touch. A lot of designers working for big companies get taken in and don't work the brand, but instead just produce their usual stuff, as Spencer Hart did at Aquascutum.
'I could work with the likes of Crombie. Crombie could look a million times better if they got a designer in. They could expand on their military heritage or on the street edge of what a Crombie is.'
There's even talk of publishing a Mark Powell book on the history of the suit, such is Powell's knowledge of the craft. 'I'm still in business by myself after 30 years, whereas other designers have survived because they have been financially backed to the hilt. I'm happy to keep my shop here in Soho, but it'd be nice to go into partnership so I could get my clothes into department stores like Selfridges or Harrods.'
Powell plans to develop ranges of more stylised and casual clothing. He has, after all, 30 years of heritage to draw upon. 'If I'm not going to get investment on a big scale for a while, I must keep the business interesting by looking at collaborations, albeit in an in-house way.'
He is outspoken about a general sloppiness that has crept into the trade. 'A lot of tailors are scared to make women's clothing. I'm not. I keep the structure of men's tailoring for women's clothes, but I still make them look sexy.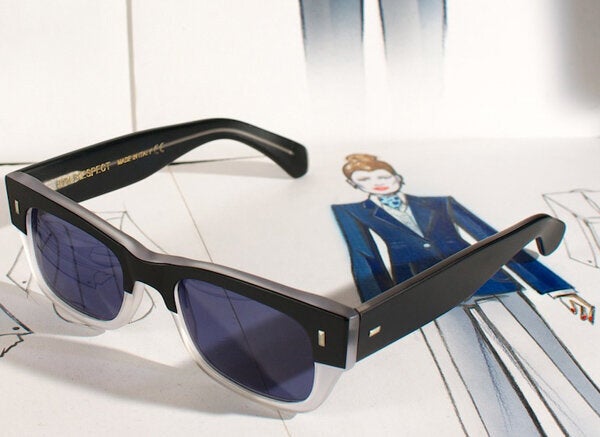 'I am who I am now because I haven't collaborated with anyone. Yet. I'm great at designing the clothes and being my own spokesperson, but if I were to collaborate with anyone they would have to let me be myself,' he says.
'I was at the GQ Awards with Bradley Wiggins and it was amusing to see so many newcomers to the business being so polite to each other and other celebrities, and no one really knew who the other was. Then Bono came over to say hello to Bradley and I. I mean, you know you've arrived when Bono says hello because he's usually only interested in the US president and Nelson Mandela!'
What's needed in life is more individual style, I tell him, and he agrees. 'I'm forever being pigeonholed in this geezer-gangster way, which is stupid. That's why I like to say to everyone, well if that's all I am, take a look at my women's clothing!'
Powell, a man of considerable taste and charm, knows what he wants and is trusted by the great and the good for it. He's a man in the frame for business expansion. And speaking of frames...