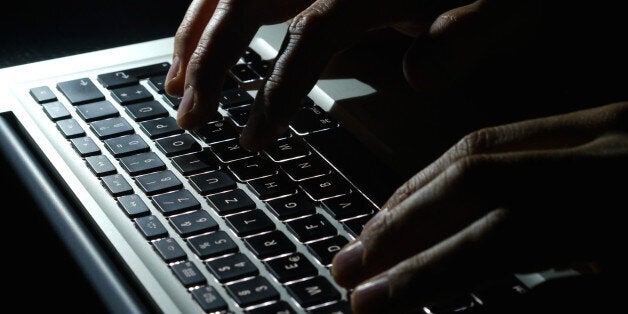 Adults abusing children is a deeply unpalatable conversation but children sexually harming other children is inconceivable to most people. No-one wants to think about children being sexually abused.
This little understood and deeply serious subject has remained strictly taboo for years. That's why Barnardo's backed a cross-party inquiry into harmful sexual behaviour chaired by Nusrat Ghani MP.
In our subsequent report, 'Now I know it was wrong' we explain that while harmful sexual behaviour in children is not a new phenomenon, it's easy to see how it has stayed under the radar.
It's only recently that as a society we've started to address the horrific crime of child sexual exploitation head on.
And we know more children are sexually harming themselves and other children as a result of warped ideas they're getting about sex from extreme pornography online. Also many children who show harmful sexual behaviour have experienced or witnessed physical, emotional or sexual abuse as well as neglect and can be extremely vulnerable.
It is hardly surprising then, that more children are at risk not only of becoming a victim of sexual abuse, but also inadvertently finding themselves labelled an 'abuser'.
Barnardo's believes children who behave in a sexual way that's harmful to themselves or others should get the right support and not be unnecessarily criminalised.
Treating them as mini sex offenders prevents them being rehabilitated and living positive lives. In some cases a criminal justice response may be necessary, but we have to find a much better way to stop children abusing themselves and each other.
Before the advent of broadband and the internet, pornography was found on the top shelves and most likely shared with peers round the back of bike sheds.
Today greater access to technology has normalised hardcore porn and changed the way a whole generation of children view sex before they have experienced a normal relationship. As a result, they sometimes act out what they see online as they don't know what's acceptable and healthy.
Unwittingly we've left children to navigate their way through this explicit content and decide what is right and what is wrong. Even parents who provide loving homes don't necessarily know how to keep their children safe online.
Children must be better protected and understand what the parameters of acceptable sexual behaviour are, so as a society we can prevent this from happening.
Children engaging in risky sexual behaviours, such as sharing naked images online or 'sexting' are failing to realise the dangers involved, including that 'sexting' can be illegal.
So in this smartphone age, parents must also play a vigilant role in protecting their children from harmful sexual behaviour and from harmful sexual images that cause damage they are too young to understand.
There needs to be high quality age appropriate information and advice about healthy relationships in all schools. And the Government should continue to improve regulation of online pornography and ensure companies making websites and apps aimed at adults or children are held accountable if they fail to provide proper safeguards.
We know children who sexually abuse others can potentially go on to commit sexual and non-sexual crimes as adults. But we also know that where young people showing concerning sexual tendencies are identified early and receive the right support, they can address the causes of their harmful behaviour and go on to thrive.
So if we're serious about preventing sexual offences and helping all children achieve the best possible outcomes as adults, we must urgently improve how we support children with harmful sexual behaviour.
We believe this is the time for action. The key to this problem is prevention and protection, so the Government must work with schools, local authorities, police and voluntary organisations to tackle it.
For 150 years, Barnardo's motto has been "believe in children". All children, whatever their circumstances, deserve the chance to forge a positive future.
Writing off children is never the right decision. It doesn't help the child. It doesn't work for society.
Popular in the Community