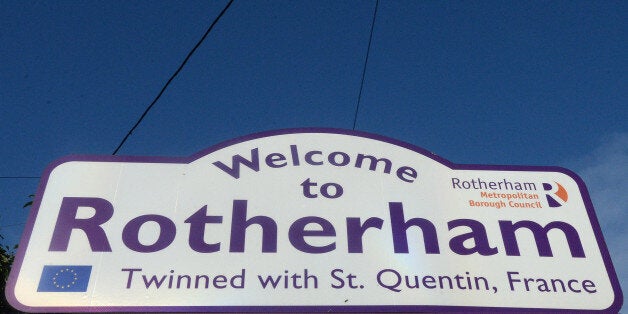 Revelations of widespread and brutal child sexual exploitation in Rotherham have rightly shocked the nation. Across South Yorkshire, ruthless sexual predators have hunted out children, mercilessly groomed them, trafficked them from place to place and terrorised them into silence. An estimated 1,400 children, some as young as 11, suffered unimaginable abuse at the hands of these callous monsters.
It's not as if the crimes were all hidden. Child after child went to the authorities to report their abuse. Some even took along evidence of the crimes. But the evidence was buried and the children were turned away.
One can't escape the race element here. The facts are the perpetrators were predominantly Asian men - largely of Pakistani origin, attacking mainly white girls. This took place in cities and towns where the BNP was active and the threat of racially-stirred public disorder was a real one.
But nothing, and I mean nothing, should stop us from protecting children. Both as Barnardo's chief executive, and a member of the country's British Pakistani community, I unilaterally condemn the disgusting abuse that so many children in Rotherham were left to suffer for years. First and foremost they are criminals, irrespective of their race, culture or creed, and the full force of the justice system needs to deal with them for their heinous crimes.
It is plain that there was a systemic failure among senior leaders to protect children from the horror of sexual exploitation. No one working to protect children should ever be frightened to act decisively because of fear of being seen as racist or politically incorrect. This must never happen again, anywhere in the UK.
Professor Alexis Jay's report into Rotherham must now act as a wake-up call for the whole country. It is not Barnardo's job to call for heads to roll. Our concern and our focus is the safety and well-being of vulnerable children.
We have been leading the fight against child sexual exploitation for many years now. We run over 35 services across the country to help children rebuild their shattered lives.
This is not just a historical problem and it's not just scarring the North of England. It is happening now in towns and cities all across the UK. Every day, our workers in Glasgow and the Isle of Wight, in Cardiff, Belfast and elsewhere see how this cancer eats away childhoods.
Men from all ethnic groups are attacking and sexually exploiting children of different cultural backgrounds in their thousands. And they're not just seeking out girls. Indeed, a new report Barnardo's released today shows that boys and young men make up one in three of the sexually exploited children we help.
Barnardo's works tirelessly to provide child victims with the support they need. We work with communities and authorities to help them speak out and bring their abusers to justice. And we will continue to do this work for as long as we're needed.