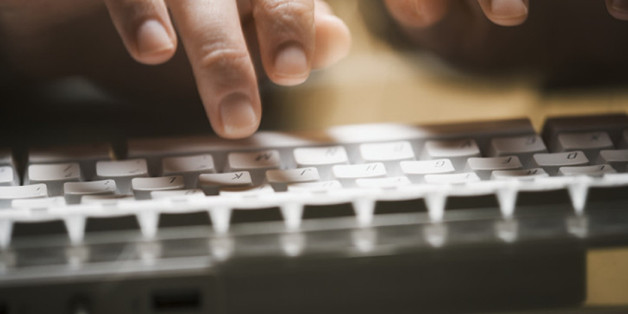 I work on Macmillan's Online Community and I can't think of a more interesting and inspiring place to work. Every day I edit and publish blog posts written by people affected by cancer. Writing a post can be an incredible emotional relief, a way for people to share their story, raise awareness of what they've been through, and connect with others.
We all know it's important to talk, especially about how we're feeling. But when you're diagnosed with cancer, it can be hard to know how to express yourself. New research by Macmillan reveals that around one in 10 people with cancer (9%) in the UK - an estimated 230,000 - say that they have no close friends they can talk to about their diagnosis. It also revealed that around one in eight people (12%) feel they have lost touch with one or more of their friends as a result of having cancer.
That's where Macmillan's Online Community comes in. It's a space for people affected by cancer to come to and connect with others going through similar situations. Safe, anonymous, and available 24/7, it's a lifeline for many, especially for those who feel isolated or have lost friends because of their diagnosis.
2016 was an amazing year for guest posts, so to mark World Cancer Day, I've selected some of my favourites to show how talking helps.
'I can beat cancer'
Jimmy gave us an insight into his first night after being diagnosed with leukaemia. In his post, he recalls memories of good times with his group of close friends; from playing board games at 9 years-old, to nights out as young men, watching football and clubbing:
'There was Daveojuice, Nukester, and Jock...The night I was told I had leukaemia, of all the awesome people in my life, there were only four that could make it...By the power vested in the 4ManKru, I knew everything would be okay. If we survived all the adventures we have been on, I can beat cancer.'
Jimmy's story is a great example of how friendships can support you, even through the darkest times, and as he says, 'It's not about the stuff you have. It's about the things you do. And the people you do them with.'
Love and devotion
June marks Carers Week, and to celebrate the hard work of carers up and down the country, Christine told us about her experience of caring for her husband Ray, who was diagnosed with stomach cancer in December 2013:
'Ray became determined to fight and survive and I did my very best to keep him positive and well. He had to endure so much and hardly ever complained.
'It was a pleasure and a privilege to care for him. His courage and determination were incredible, as was his love and devotion to me and his family, right to the end.'
Christine's tone really shines through her post, as does her love for Ray, and the photo of the two of them on their wedding day remains a memorable moment for many of us who work on the community. Christine's experience of the Community connected her with other carers, and she said it was her 'lifeline'.
The best of us
Another favourite was a post written by Online Community intern Benedict. He volunteered his time to us after experiencing first-hand the support available when his mother was diagnosed with ovarian cancer:
'Volunteering for Macmillan reminds you constantly of the horrific consequences of cancer, but also exposes you to some of the best sides of human nature. It is these sides to cancer - kindness, generosity, support - which are so vital in countering its negatives.'
Benedict's story resonates with me, and highlights that you can find positives if you look, including making new connections and support from old friends.
'Who the hell wants to watch that?!'
My final favourite was from Lara, who discovered, aged 31, she had grade three triple negative breast cancer. Lara decided to use a camcorder to create a short documentary film about her treatment:
'When I was first diagnosed a close friend leant me her camcorder and gently encouraged me to film myself throughout my treatment. I thought 'Who the hell wants to watch that?!' But I treated it like a diary and it was a great way to release my emotions. It's good to talk to people, but sometimes you just want to rant and rave hysterically in private. It became very cathartic.'
Lara's post shows that recording how you feel, either on camera or as a blog, are both great ways of connecting with other people. While making her documentary helped her process her emotions, talking to family and friends were a real mood boost.
Through services like Macmillan's Online Community, Macmillan Cancer Support is here on World Cancer Day (Saturday 4th February) and all year round to support people living with cancer and their loved ones. If you're interested in writing a guest blog post, please get in contact by emailing community@macmillan.org.uk to find out more.