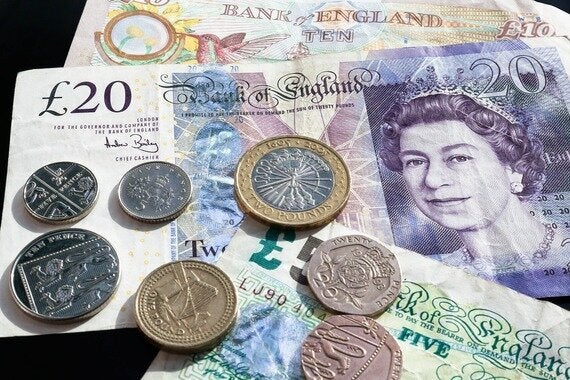 Whether you have a little or a lot of it, there's no denying that money is a powerful form of democracy. The way you spend, save and invest is a vote for your values and beliefs. So it's quite frightening that a new survey this week has found nearly half of all investors have no idea which businesses or industries their money is supporting.
From 30 October - 5 November 2016, Good Money Week is raising awareness of sustainable, responsible and ethical finance. Their aim is simple, to make sure that the businesses we trust to look after our money - be it cash, pensions, savings or investments - are doing so in a way that looks after us, society and the environment.
A survey for Triodos Bank for Good Money Week has revealed that 62% of us would like their money to support profitable companies that also make a positive contribution to society and the environment. Yet 47% said they had no idea where their ISAs and pensions were currently invested and which companies or industries they could be supporting.
Over half of the survey respondents hadn't been offered sustainable and ethical investment opportunities and had never heard of Socially Responsible Investment (SRI).
The SRI retail market is now worth over £15 billion in the UK. The fact that over the last three years the FTSE All World (excluding-fossil fuels) has outperformed the FTSE All World Index suggests it's possible to make a positive impact with your money and get a good return on investment. Ethical banking doesn't have to be less profitable than mainstream investments.
Huw Davies, Head of Retail Banking at Triodos Bank UK said, "Our research reveals that a majority of investors now want sustainable and ethical investment options, and the industry must respond to this demand. Recent growth in the SRI market is positive and we want to see that growth accelerate to have greater impact in addressing social and environmental issues.
"The Triodos Sustainable Pioneer Fund invests in leading innovative and pioneering companies, delivering an average of 11.6% return on investment over the last three years. At Triodos Bank we're providing opportunities to invest in the most progressive companies in sustainable energy, medical technology, environmental tech and corporate social responsibility."
Unusually for a bank, Triodos discloses all the businesses they lend to and it would be great to see other banks follow this transparent approach to showing where their customers' money is going.
Released alongside the Triodos Bank survey, a new report from responsible investment experts Castlefield Advisory Partners, warns that six of the UK's biggest "tracker" or "passive" funds - have £504 million invested in the tobacco industry and £1.2 billion in fossil fuels. These tracker funds have grown in popularity in recent years but when people invest with them they have little say over which companies they are supporting with their money.
How can I get involved with Good Money Week?
Why not take the chance to review your personal finances and see whether you could be actively investing in a way that supports your values. The Good Money Week campaign sets out these easy steps towards good money:
1. Check to see if your bank is using your money in positive ways.
2. Ask your employer whether your auto-enrolled pension is the most sustainable or responsible option available.
3. Tweet or email your MP and ask them to support Good Money Week
Read more on the Good Money Week website and get involved with the debate on social media, just use: #GMW16