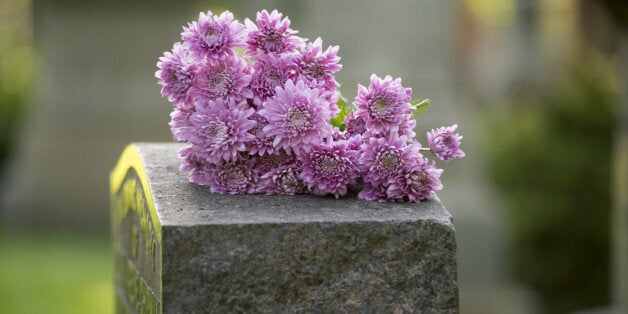 How digital has impacted on death and the funeral industry.
Social media now extends into every aspect of life, from parents posting 12 week scans on Facebook to friends setting up 'in memory of' pages to remember loved ones. Our digital footprint exists from cradle to grave and beyond, with digital communications changing the way we talk about death and even how we plan for it.
The internet is opening up the debate around death, helping to make dying less of a taboo. Take the moving example of Rosie Sara Choueka, a mum of two who penned a blog about her battle with terminal cancer, or Stephen Robert Sutton MBE, a teenage English blogger and terminally ill charity activist, who became famous for his 'bucket list' blog and fundraising efforts for the Teenage Cancer Trust.
Social media provides a forum where many people feel more comfortable confronting the often difficult and upsetting issues surrounding death and dying. Twitter, particularly, is providing a place where people seem more inclined to talk about issues relating to bereavement and grief, using the ability to re-tweet and 'like' posts from a 'safe' distance.
Twitter also has the capacity to connect people, as can be seen from the collective outpouring of grief and remembrance in response to the recent deaths of celebrities George Michael, Carrie Fisher and Debbie Reynolds, when more than four million tweets flooded the Internet.
Digital condolences on the rise
Against this digital backdrop, CPJ Field has conducted research looking at how people are using the internet to grieve and access bereavement services.
Our report, entitled 'Making the Most of Life', shows a notable change in how people pay condolences. While 50% of people remain attached to the traditional condolence card, 22% are now inclined to post their condolences on social media.
Unsurprisingly, the 20-39 age group is most comfortable posting condolence messages on social media, with nearly a third (31%) opting to do so, whilst older generations, such as those aged 60 or over, are still more likely to put a sympathy card in the post (69%).
Online memorials becoming more popular
The traditional headstone also appears to be losing popularity in the digital age, with only 32% of people who wish to be remembered selecting this option as a memorial. Digital is starting to gain ground here, with 6% of people who wish to be remembered saying they would like a virtual space on the internet for the purpose of remembrance. This rises to 9% amongst 16-19 year-olds, arguably an indication of things to come.
Lack of awareness around digital inheritance
Despite an increasing trend to embrace digital, our report highlights a widespread lack of understanding in relation to digital inheritance with planning being overlooked around 'digital legacies'- the online presence a person leaves behind when they pass away.
Still a relatively new concept, it is one that is not widely understood, with many people unaware of who owns digital assets after someone has died, or how to manage them.
We found that 74% of people had never heard of a 'digital heir' - the person (or people) to whom a digital estate has been bequeathed or to whom rights have been assigned - and that 90% of people don't know what a 'legacy contact' is - someone appointed to look after a Facebook account, if it is memorialised.
This is underpinned by the findings that only 14% of people have shared social media passwords with family or loved ones and only 6% have shared passwords to storage clouds, potentially leaving those closest to them unable to access online assets.
Online research and planning
The internet is also acting as a core resource for those planning funerals. Typing 'funeral ideas' into Google, or even Pinterest, brings up a whole host of ideas for planning a funeral, many of which are more akin to wedding planning.
We are finding that many people are undertaking due diligence online before contacting a funeral director. People are now so used to shopping online that this is a natural step and online services are appearing across the industry, including price comparison websites.
Our own online portal was launched last year to make funeral arrangements as easy as possible for people - from allowing them to check on how arrangements are progressing, to enabling people to set up online donation pages.
Understandably, some people think the idea of planning their funeral is rather morbid and maudlin but many take great peace of mind in preparations and use it as a time for reflection on what they have achieved and what they would still like to do before time runs out.
Organising a funeral is very personal and the internet is clearly giving people more options and choice than ever before to plan more personalised and meaningful funeral services.
What the internet does not offer is understanding, human interaction and compassion. For those recently bereaved just having someone to talk to, who can professionally listen and advise as funeral arrangements are made is invaluable.
We commissioned our research to raise awareness of the issues related to dying in a digital age and are encouraging people to join in the conversation at #tacklethetaboo.
Related