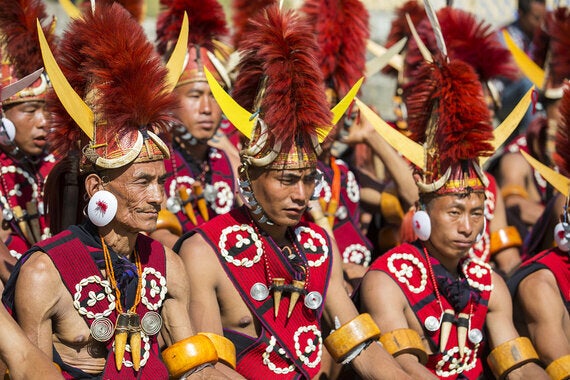 David Evison via BigStock
You've seen the colonial landmarks in Mumbai, you've explored the French architecture in Pondicherry, and you've experienced the hustle and bustle of New Delhi. Now you're looking to see a little more of what India has to offer - without the hordes of tourists.
Here are a few of the best unexplored regions of India, ranging from the southern coast to the northern mountain ranges.
Kerala is a popular destination, boasting beaches lined with coconut palms and enchanting nature reserves. However, while southern Kerala attracts a lot of attention, its northern counterpart is largely off the tourist radar. If you're looking to venture off the beaten track within a familiar holiday region, you'll enjoy exploring Kerala's northern highlights.
The mountains of the Western Ghats are listed as a UNESCO World Heritage Site, famed for their biodiversity. Within the luscious greenery, you might even catch a glimpse of India's impressive wildlife - the region boasts the largest population of Indian elephants in the wild!
Like Kerala, Karnataka is a popular destination in India, though there are still parts of the state that remain relatively unexplored. Kollur, for example, is a small temple-town that has managed to stay under the radar, despite its fascinating mythology; the town's main Hindu temple, Mookambika, was thought to have been home to a demon named Kaumasura.
Karnataka is also a great place to witness some of India's Islamic architecture, particularly in towns such as Bijapur, Gulbarga, and Bidar.
But if you're looking for a more rural experience of Karnataka, venture towards Madikeri and the hills of Coorg. This region has impressive views of rugged mountains, paddy fields and coffee plantations - as well as the Nalkanad Palace and the 17th cent. Madikeri Fort.
Andhra Pradesh is a well-known destination for Hindu pilgrims visiting the Tirumala Venkateswara Temple, famous for its dedication to Vishnu.
However, the state also has a number of natural wonders, such as Pulicat Lake, India's second largest lagoon. The lake doubles up as Pulicat Lake Bird Sanctuary, home to a number of migratory birds, the most common being the Greater Flamingo. This location should be high on the list for anyone who wants to see large numbers of the whimsical bird in the wild.
Located in northeast India, Arunachal Pradesh is India's least explored state, often referred to as the land that time forgot. It's become one of the only places where you can witness India's natural and cultural heritage, unchanged by modern developments; the region is still home to 26 indigenous tribes. This area is ideal for experienced travellers looking for a chance to venture way off the beaten track.
If you time your visit right, you may also be able to attend the Reh Festival, a colourful celebration of Mishmi culture and society, featuring prayers, dances, and feasts.
For more cultural insights, nearby Nagaland is also an intriguing place to visit, offering more opportunity to learn about indigenous tribes (pictured above). Like Arunachal Pradesh, Nagaland is best explored with an experienced guide, as both regions are off the beaten-track.
Located between Pir Panjal mountains and the Himalayas, Srinagar is an undeniably picturesque region of the Jammu and Kashmir state in northern India. Away from the hubbub of the larger cities and nestled within the Kashmir Valley, Srinagar is a tranquil haven, characterised by its tin-roofed villages and houseboats.
Dal Lake is a key attraction in this area, framed by the snowy peaks of the Pir Panjal mountains. Travel by paddle boat to one of the local markets, making the most of the slower pace in this rural location. Dal's neighbour, Nagin Lake is also worth a visit.