Last weekend's London Marathon produced another memorable spectacle through the streets of the capital with tens of thousands of runners pushing themselves through the physical and mental rollercoaster of 26.2miles. It's quite a sight and there are so many inspiring stories behind the runners that take part, from first timers to elites, not forgetting the millions of pounds raised for good causes. For many it also marks a turning point towards a more active lifestyle and possibly even a regular running routine, which has to be a good thing.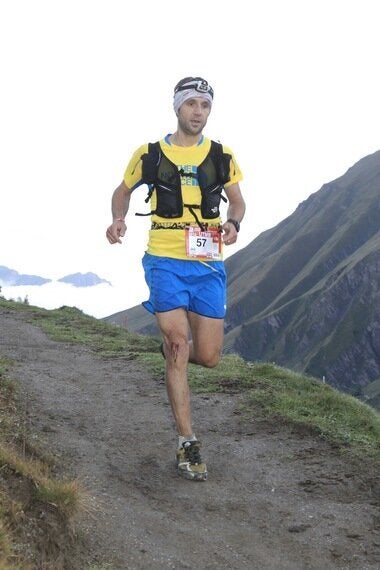 Like many keen runners out there, I have fond memories of running London, which turned out to be my gateway into the sport. I thought I would share my story and potentially sow a few motivational seeds to help maintain the momentum from all that hard work put into marathon training.
Whilst I kept fit all through my school and university days, mainly through playing rugby and other team sports, I never considered myself 'a runner' as such. I completed a couple of fun runs and the Great North Run, but not with any specific training or real commitment. I certainly didn't consider myself a 'runner'.
It was signing up for the 2002 London Marathon as a one off charity fundraising challenge which changed things. I chose to raise money for the National Association for Crohn's and Colitis (NACC), a charity close to my heart as a sufferer from Ulcerative Colitis since my late teens. It felt a little counter intuitive doing a lot of running whilst suffering from an inflammatory bowel disease, but I actually found the whole well-being and stress relief side of running had a massive positive impact on my overall health, and proved to be a real eye opener in showing what I could achieve, despite having such an awkward condition.
For me the significant turning point in my running career came after the marathon. The whole experience itself had been quite incredible to say the least, but after so much of a build-up both physically and mentally, there was an inevitable lull afterwards. The obvious and easy option would be to slip back out of the running world and return to 'normality', but I soon found I missed the discipline and routine from training regularly. Those evening runs after work with some 'me' time to reflect, ponder and decision make were too good to let go. So the running continued, my horizons started to broaden to include off road running (even better for the mind) and I found myself embracing the whole running thing properly. No race ahead but still out training; a tell tale sign of a keen runner in the making....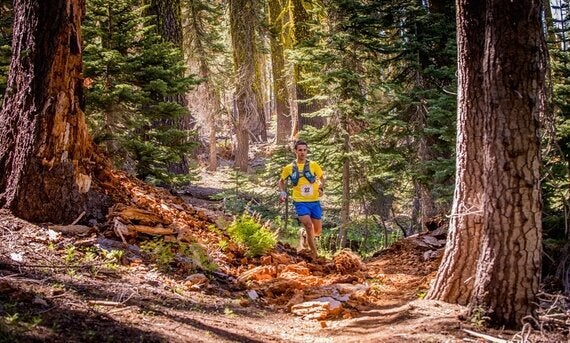 My change in mindset was from a slightly awkward love-hate running relationship through a sense of obligation to train for the marathon, to an acceptance of all it has to offer and a clear enjoyment of the experience. I then also started to discover the social aspects of running, going on long runs with friends, joining a club and developing new friendship groups. The running community also brought my wife and I together - a complete lifestyle - there we go!
So the message here is very simple - now the big day is over do allow some time to recover properly and spend time catching up with friends and family who may have been somewhat neglected during your marathon build-up, but do also consider maintaining your training and be open to the idea of trying other events, challenges and races. There are so many options out there to help provide goals for you to continue your running journey, or do it for no other reason than just personal enjoyment. The choice out there is amazing - ranging from weekly timed 5km parkrun events (free of charge), to off road challenges on long distance footpaths or perhaps even a race abroad which could tie in with a holiday.
To conclude, if you told me at age 18 that I would end up competing against the best runners in the world at distances of up to 100 miles across mountain ranges and wild landscapes, I would have laughed. But it all came about in my 'Life after London' so do ponder whether your own personal running journey could continue - and see where it takes you.