There's something to be said for the Italians - they do it bloody well. And by "it", I mean everything; food, wine, football, and as I found out recently on a trip to Tuscany, incredible beach resorts.
When conjuring images of Tuscany, beautiful beaches might not be first to mind. Olive groves perhaps, charming rustic houses and little old ladies wearing headscarves (or something along those lines) are usually images most associated with this well known area among British tourists. What's been kept beautifully quiet though, is that right under their noses lies one of Italy's best-kept secrets - The Tuscan Riviera.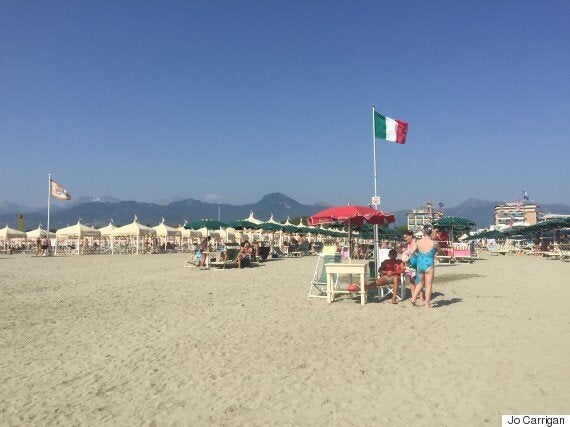 Pristine white sand stretches for miles, with post-card perfect striped beach umbrellas adorning the sand in uniformed rows. If it's glamour you're after, these beautiful beaches have it in spades.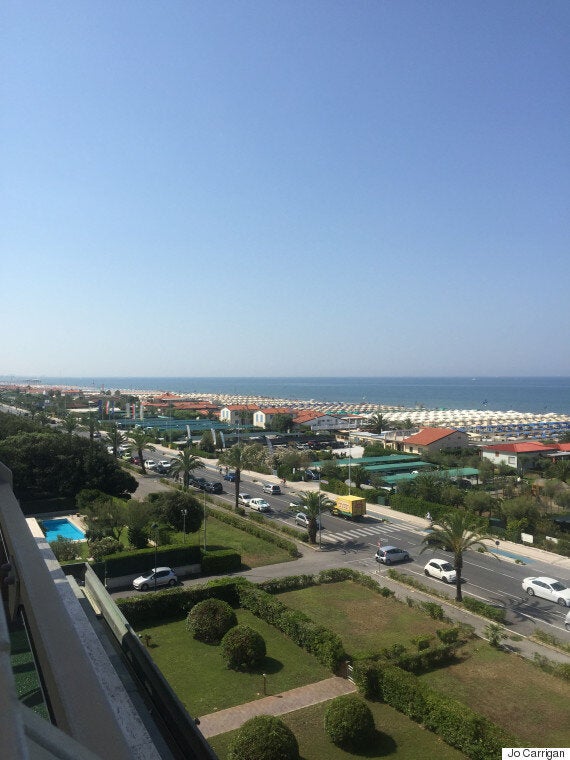 Wild and untamed this is not, with each area of beach privately owned and preened to perfection. Charming wooden beach bars reside proudly at the helm of each strip, serving up catch-fresh seafood and providing a weekend retreat for families who've been frequenting the same stretch of sand for generations. The vibe here is distinctly old school, with sleepy sand covered children taking siestas under umbrellas while their freshly blow dried mothers sip on a cold glass of Pinot Grigio.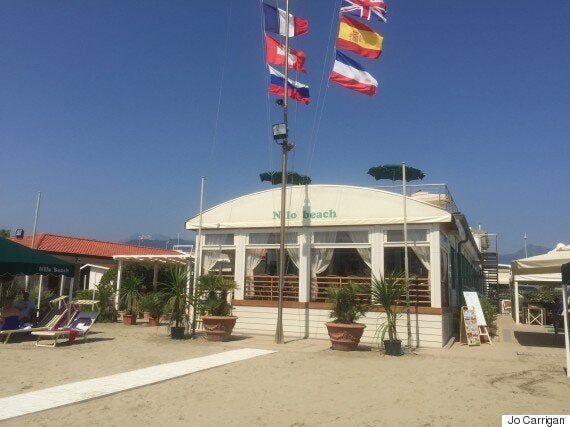 A truly traditional Italian beach resort, the Versilia coast comprises of a collection of small towns nestled in between the white marble mountains of Carrara and the Tyrrhenian Sea. Lido Di Camaiore, Viareggio, and Marina di PietraSanta lie side by side, offering the Italians a weekend escape from the city. At only thirty minutes from the bustling metropolis of Pisa and two hours from London, this little slice of Italian heaven makes perfect sense for a weekend break. You won't hear a British accent for days, and many of the local businesses don't speak English so be sure to brush up on your Italian before takeoff!
EVERYWHERE. No seriously. Go and eat everything now. The amazing thing about holidaying with the Italians is that they take literally no crap when it comes to dining out. Food is either excellent or exceptional, with even the simplest of roadside café's serving up the sweetest ice cream and hand rolled pasta.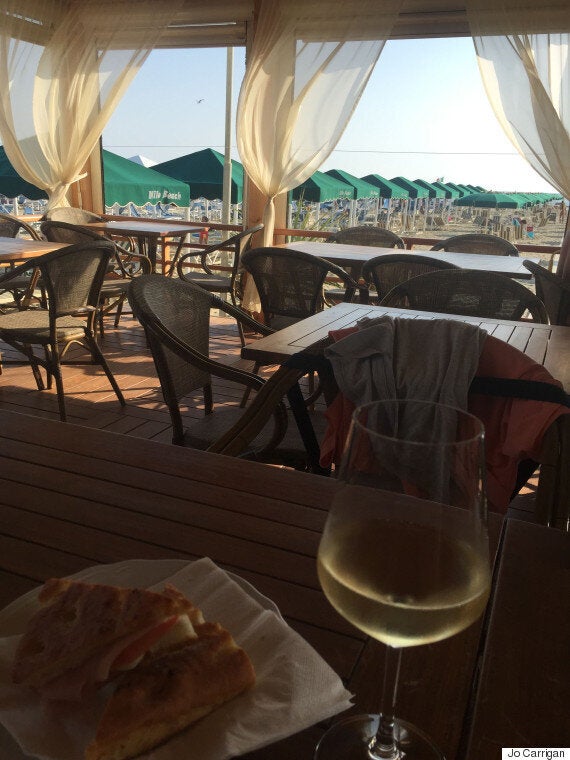 A weekend here is a one-way ticket to obesity, so be prepared to loosen those jeans when you get back to reality. The Ristorante Margherita on the Lido Di Camaiore promenade serves unbelievable wood fired pizza, and at only six euro's a shot it's a no brainer.
Bagno Nilo Beach Club - With literally hundreds of beach clubs to choose from, Bagno Nilo lies inconspicuously on the Lido Di Camaiore stretch of coastline and provides both a cost effective and hand-wringingly Italian experience.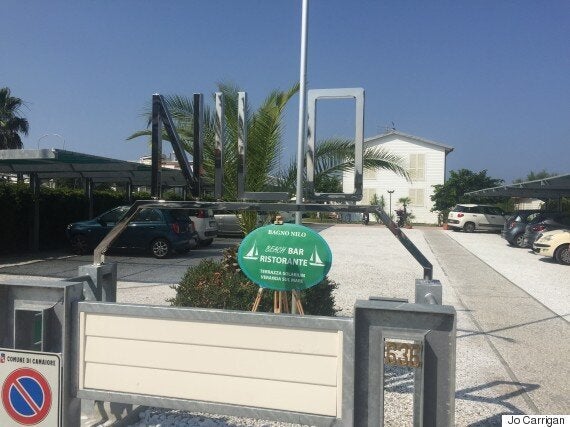 Deckchairs and parasols can be hired for around 20 euros a day, which is reasonable for the area. The old school regatta style beach bar serves up incredible seafood throughout the day, with Spaghetti alla Scoglio the signature dish and a range of daily specials.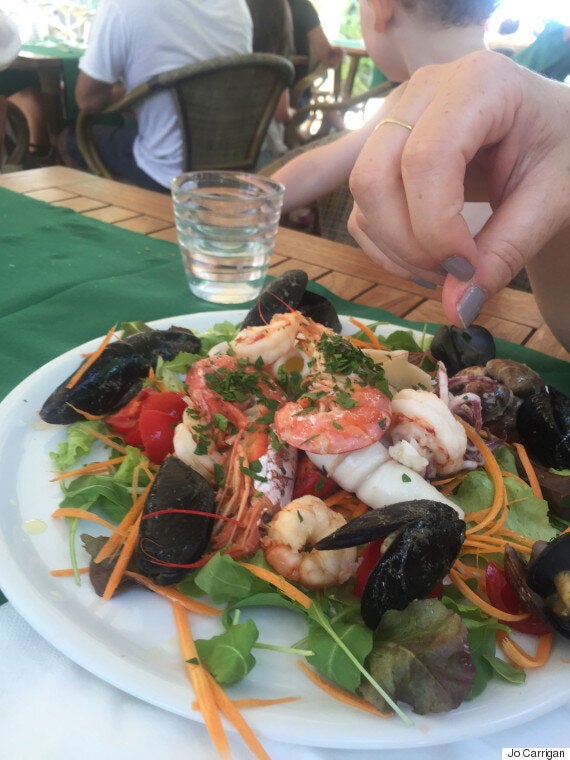 Plates of pasta come in at around ten euros, with ice cold prossecco served up at thirteen Euros a bottle, making eating out an incredibly cost effective (and inevitably boozy) option.
There are countless options coming in under all price ranges. Simple guesthouses are plentiful, and can be caught for around 50 euros a night. If it's luxury you're after, the recently opened UNA hotel in Lido Di Camaiore offers luxe accommodation in an unbeatable seafront location.
Relax. Take a dip in the ocean, stuff yourself silly, read a book and chill out. If culture floats your boat, ferries leave every morning from Viareggio port to whisk you off to the world famous Cinque Terre, an unimaginably beautiful collection of hillside villages which will leave you utterly breathless.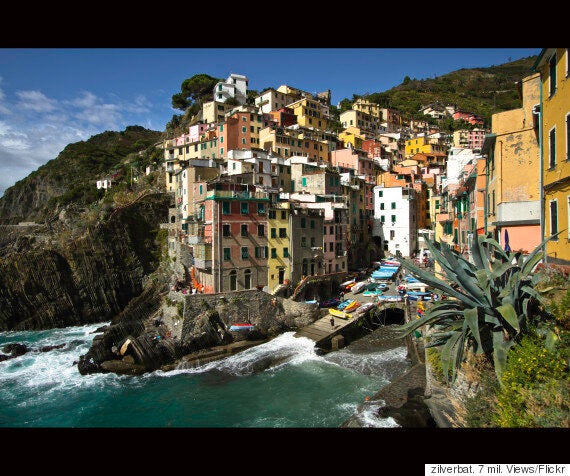 With Florence and Lucca also only an hour away, The Tuscan Riviera provides the perfect base for a truly Italian holiday.