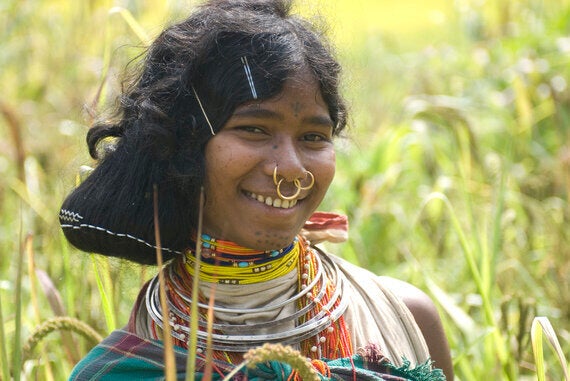 © Toby Nicholas/Survival International
High on a lush hillside in Orisha, eastern India, Kumbradi, a woman with three gold hoops in her nose and coloured slides in her jet hair, tends to her garden. 'We grow millet, peas and beans here', she explains. 'The mountains provide us with everything, even our medicine.'
Kumbradi is a Dongria Kondh tribal woman, and her home is the Niyamgiri Hills, the sylvan setting of one of the most extraordinary David and Goliath battles of recent years.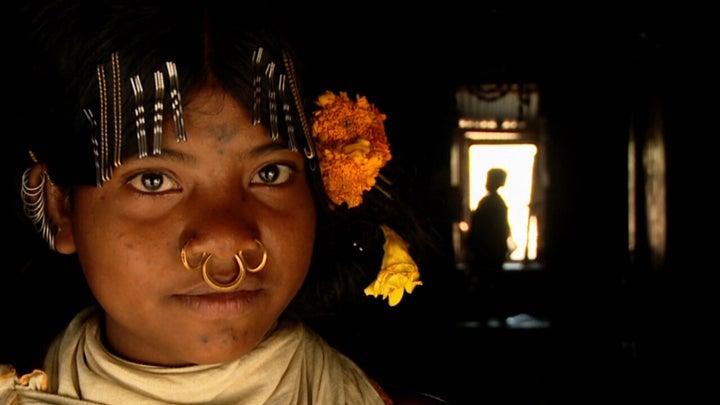 The struggle lies between the Dongria Kondh tribe who has lived in the area for generations, and Vedanta Resources, a British mining company who want to excavate tons of bauxite from the Dongria's sacred hills, which would destroy their lands and lives. It is an extraordinary story of heroic determination by a vulnerable tribe in the face of a predatory multi-national, which has attracted international interest and support.
But what makes this story all the more extraordinary, is that many of the Dongria's key figures - those who have been protesting loudly, travelling over 1,600 kms to Delhi, demanding that police release arrested leaders - have been women. And Dongria women have teamed up with other women around the world: female activists, female celebrities (including Joanna Lumley, Bianca Jagger, Arundhati Roy) and hundreds of female supporters, to spell out one message to Vedanta: we don't want you here.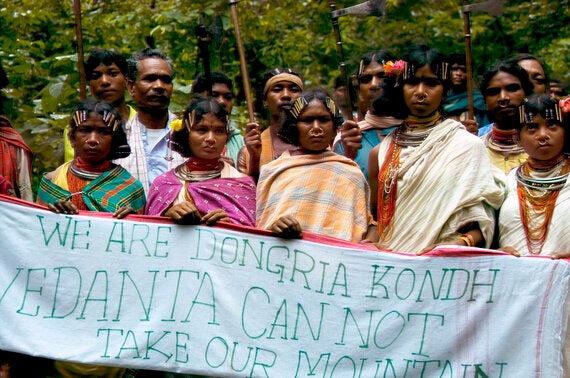 Twelve Dongria villages have now unanimously voted against Vedanta's mine during a consultation ordered by India's Supreme Court. 'I am thrilled and delighted by this marvellous news,' Joanna Lumley has said. 'It shows that there really is hope for the 'little people' of the world, standing up against governments and the greed of large corporations. The strength and resilience of the Dongria Kondh people has been both inspirational and humbling.'
The result of the consultations are currently being considered by India's Ministry of Environment and Forests. Despite harassment, intimidation, and a powerful opponent, the Dongria Kondh remain united in their determination to save the Niyamgiri Hills, and their way of life.