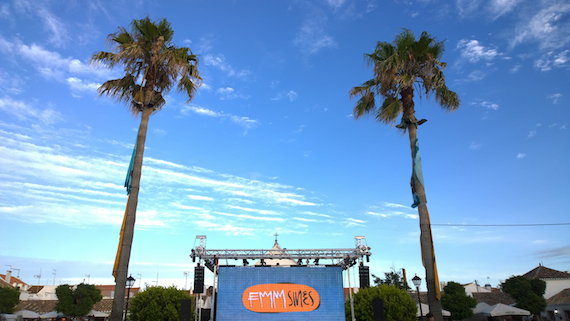 Festival Músicas do Mundo, Portugal. Photo: Paul Allen
An invitation to the annual Festival Músicas do Mundo , where musicians from 34 countries were lined up for a nine-day extravaganza of jazz, blues, funk and more, was sufficient reason to venture 100 miles south of Lisbon to Sines and Porto Covo, the two small towns hosting the event. The bonus was our introduction to Alentejo province, an area as lovely as the Algarve but far less visited, especially by English tourists. A Portuguese friend expressed surprise that we were travelling to an area where only Portuguese people go for their holidays which of course made the festival an even bigger draw!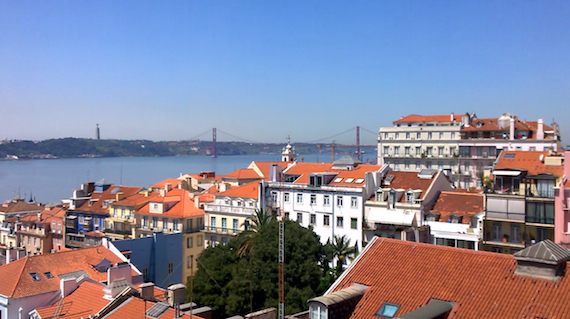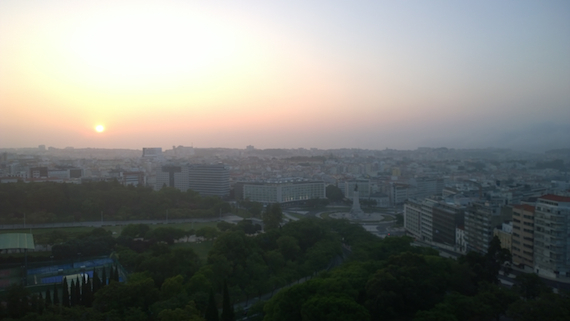 Bairro Alto Hotel terrace view/Sunrise at Four Seasons.Photos: Paul Allen
We hired a car in Lisbon at Iperrent, a local car hire agency that had lower prices than the usual suspects, to drive down the coast as it is slightly closer to Sines than Faro, plus it meant another opportunity to spend time in one of my favourite European cities. Images of Lisbon often feature the spectacular views across the quaint red roofs and white buildings to the river Tagus so it seemed appropriate that both hotels we stayed in provided breathtaking views. The terrace at the Bairro Alto hotel was rated the fourth best in the world by trivago because of its scenic views while our tenth-floor balcony at the Four Seasons Hotel Ritz provided an amazing panorama of the entire city. Homemade coconut lemonade, superb cocktails at the Bairro Alto terrace bar and sushi at the Four Seasons from one of the best sushi chefs in Lisbon, made our stay even more memorable. I would happily recommend both of these 5-star hotels for different reasons. The 55-room Bairro Alto Hotel is ideally located for fun in the bohemian Chiado area packed with restaurants, bars and trendy boutiques. The Four Seasons has a serene atmosphere because of its less hectic location and its spa with swimming pool (always a bonus!) but is still close enough to the action, including Avenida da Liberdade, Lisbon's main boulevard with big brand shops and chic boutiques.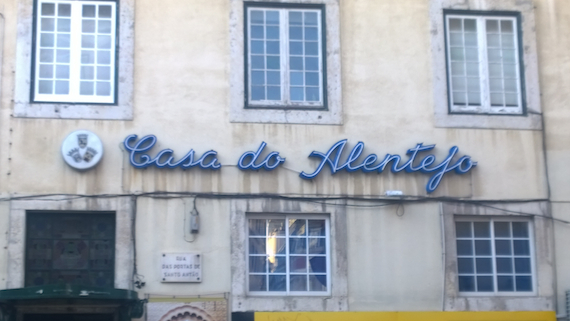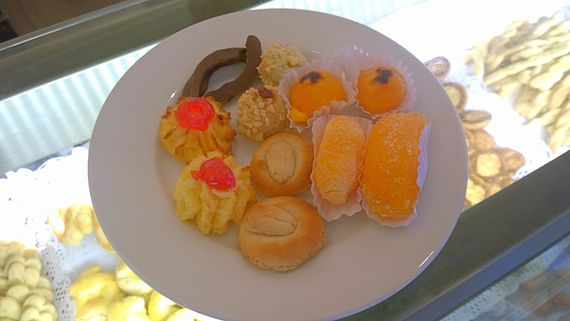 Former casino/Egg-based sweets, Confeitaria Nacional. Photos: Paul Allen
A sweet and savoury tour with Lisbon Foodie Walks provided a preview of the Alentejan food we would have later in the week at the festival. At the wonderful Casa do Alentejo, a former casino with an inner Moorish-tiled courtyard, two puppet theatres and a bar/cafe and restaurant, we sampled grilled octopus and Migas com Carne de Porco fritz, an unappetising looking but surprisingly delicious dish made of squished up brown bread, pork dripping, garlic and spices. And then, as a warmup to the festival, we hit Hot Club, which claims to be the oldest jazz club in Europe, where we listened to the excellent Nuno Ferreira Trio.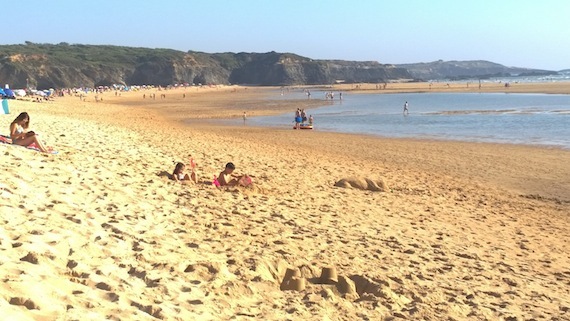 Malhao beach near Vila Nova Milfontes. Photo: Paul Allen
A leisurely drive down the Alentejo coast took us past a varied landscape of beaches, some with massive sand dunes, rice fields, rivers and pinewoods. Our favourite beaches were the rather ritzy golden sands of Comporta, complete with two beach clubs and restaurants and the idyllic beach near the tiny hamlet of Melides. As we discovered, any beach-loving visitor to this area is spoiled for choice. Near the music festival we found 14 beaches between Sines and Porto Covo alone, some with enormous dunes and even larger waves, some in small, calmer coves and some with what looked like volcanic rock formations. And, slightly further south is another sandy gem, miles of beaches on either side of an estuary near the pretty town of Vila Nova Milfontes.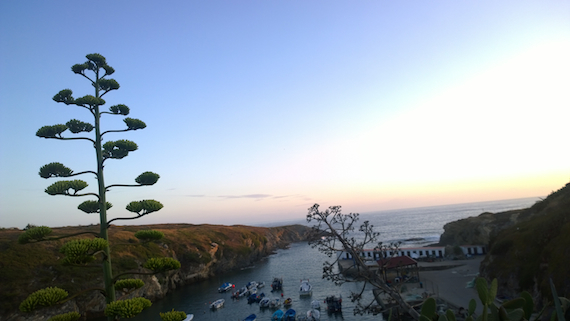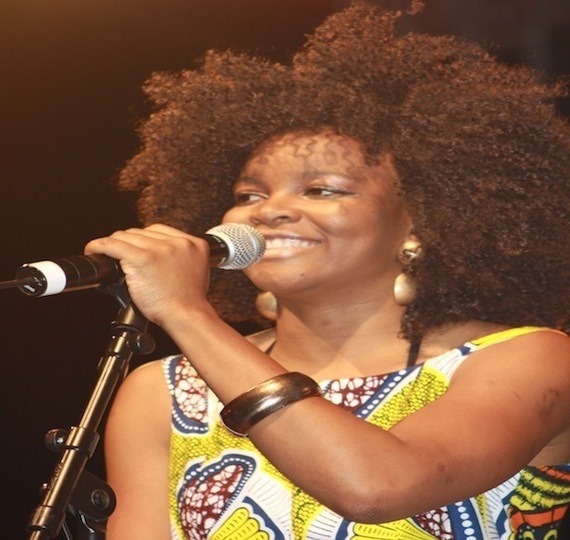 Porto Covo/Mozambique songstress Selma Uamusse. Photos: Paul Allen
The main music festival site at Sines was within the walls of the castle, the former home of the 15th-century explorer Vasco da Gama. But before things kicked off there, we enjoyed three days of more intimate gigs at an outdoor stage in the main square of the small fishing village of Porto Covo. Highlights included the energetic rhythms of Mozambique-born Selma Uamusse, Breton beatboxer Krissmenn and Cimarron, a six-piece group from Colombia fronted by harpist/composer Carlos Rojas.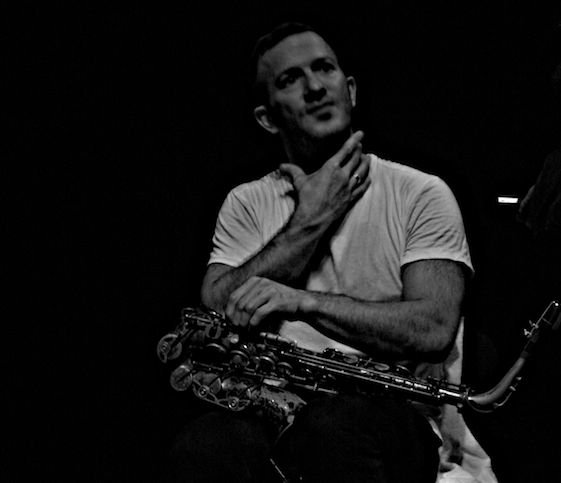 Saxophonist Colin Stetson. Photo: Paul Allen
Although the majority of the gigs were at the castle, our first gig in Sines featured saxophonist Colin Stetson, in a small art centre (our only indoors concert). Stetson, who has performed with Arcade Fire, Bon Iver, Tom Waits, LCD Soundsystem and many others, also has a respectable solo career and was performing songs from his brilliant album trilogy New History Warfare. I had missed Stetson's sell-out gigs in London at Cafe Oto and Dingwalls so I was keen to hear what has been described as a one-man orchestra. After the gig, Stetson told us about the circular breathing technique that created the wide range of remarkable sounds we heard, along with the influence of Terrence Malick's films and Haruki Murakami's novels on his music.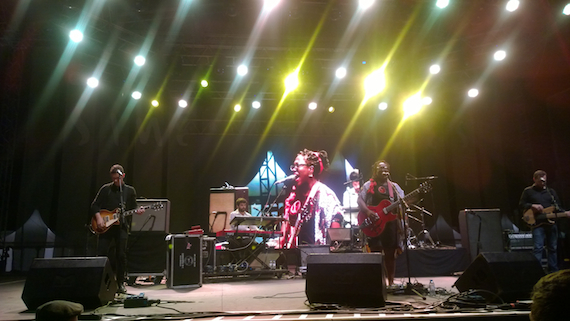 Canadian singer Melissa Laveaux. Photo: Paul Allen
Guitarist/singer Melissa Laveaux who has opened for the likes of Suzanne Vega, Feist, Meshell Ndegeocello and for Fink at the Montreux jazz festival just before coming to Sines, performed a catchy blend of jazz, folk and blues. At an interview before her concert, I was surprised to learn that she had been discovered by her record label on MySpace six years earlier and intrigued by a theme for her next album of a muse who, fed up with being a muse, kills her artist.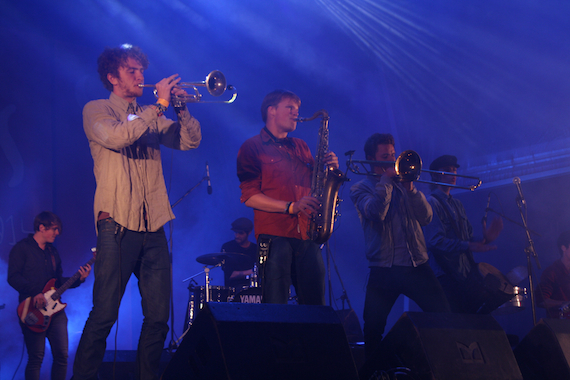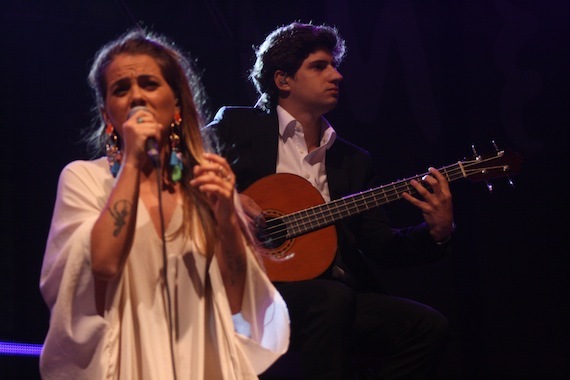 Dutch funksters Jungle By Night/Fado star Gisela Joao. Photos: Paul Allen
We were not disappointed by any of the concerts we saw, although of course we both had favourites. I adored Gisela Joao, one of the new superstars of the Fado scene with her soulful voice and intensely beautiful stage presence, while Paul preferred Jambinai, a very loud experimental rock collective from Korea. We both loved Jungle by Night from Amsterdam, a group of nine energetic young white guys who performed the most remarkable funk we've heard in a long time, to an enrapt audience of thousands on the beach front.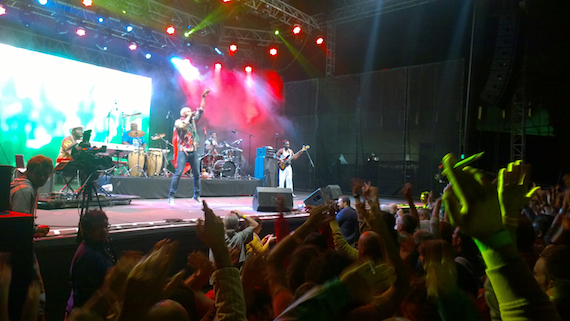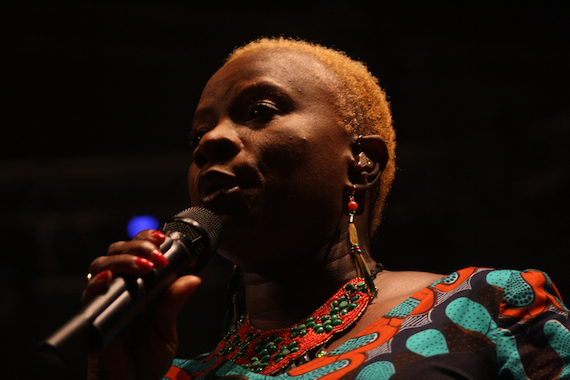 Anthony Joseph/Angelique Kidjo.Photos: Paul Allen
Other stellar performances came from London-based poet/singer Anthony Joseph, Lebanese trumpeter Ibraahim Maalouf, multimedia artist Nastio Mosquito and the incomparable grammy award-winning African superstar Angelique Kidjo. All of these musicians included lyrics with a serious edge while whipping the crowd into a joyful frenzy. Nastio's poignant song Born in Lebanon describes walking on the war-torn streets of Beirut for the first time, age twelve, while listening to Led Zeppelin on his walkman.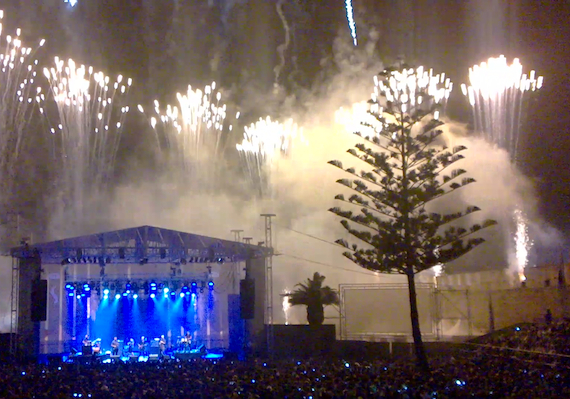 Closing gig at Sines Castle by Balkan Beatbox. Photo: Paul Allen
We attended the 16th edition of Festival Musicas do Mundo in July and were seriously impressed by the number (over 50) and quality of gigs, the venues, the organisation and the locations. And it is a bargain, with a pass to cover the nine- day festival costing a reasonable 40 euros or 10 euros for a one-day pass. The festival organisers suggested that English visitors have probably been put off attending because it is not near enough to an airport but it is well worth the two-hour drive from Lisbon, taking in beautiful Alentejan scenery en route.
More information on the festival can be found here: http://fmm.com.pt/en/
Selected gig videos from the event are here: https://www.youtube.com/channel/UCmObh42QEjt3lJqTnFqBuuQ/videos