In How It Works HQ, we've been counting down the days to the release of Spectre, so much so that we dedicated our cover feature to the cool tech that drives the amazing Aston Martin DB10 and other souped-up spy cars. If you thought the gadget-packed rides on the big screen were fictional, think again.
We spoke to the Texas Armoring Corporation (TAC), which transforms standard vehicles into wheeled fortresses. According to CEO Trent Kimball, paranoid celebs are just a small portion of the company's clientele. Most of the upgrades are actually made for "high net worth individuals", travelling in places where there is a very real, very serious kidnap-for-ransom risk.
To keep the cars looking inconspicuous, the entire vehicle is stripped back and reinforced with ballistic steel and bulletproof glass. The secret to stopping a speeding bullet is to sandwich layers of an elastic polycarbonate plastic between sheets of toughened glass. When a bullet hits, the outer glass layers break but the plastic stops them from flying apart.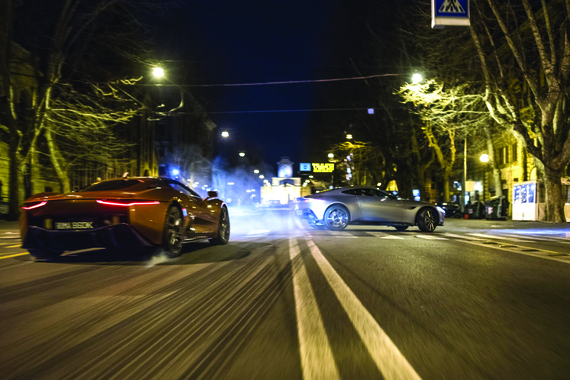 Image copyright held by the author
Kimball is so confident in the materials the company uses that he once got behind the wheel of one of their outfitted cars, had an employee aim an AK-47 at his head and instructed them to discharge a round of bullets. Video evidence on YouTube shows he didn't so much as flinch as the bullets cracked lacy patterns into the top surface of the bulletproof glass. James Bond, eat your heart out.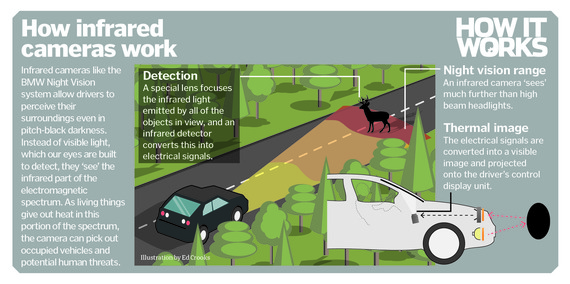 Image copyright held by the author
"Confidence is essential to survival," Kimball says, "because an armoured vehicle simply buys you time." This is where other accessories like electric shocking doors and smokescreens come in. "We just want them to be able to get out of a situation, to give them any time they need," he explains. Unlike the armouring, he sees this sort of addition as an accessory. "That type of thing is fun to talk about, but it's not the life-saving technology," he explains, adding that often clients request things they've seen in Hollywood movies.
Run-flat tyres are one of the more seriously beneficial features, enabling a vehicle to travel for 50 miles after the tyres have been shot. Reinforced sidewalls help the tyres to keep their shape and stop the wheel rim from coming into contact with the road. "Life is valuable. Protect it," runs the TAC slogan. While they may not yet be able to boast invisibility-cloaking devices - like Mr Bond's in Die Another Day - these fully loaded security vehicles give ordinary people priceless peace of mind in areas where the threat of armed violence is ever present.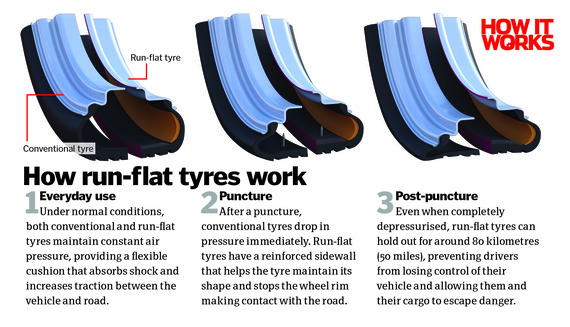 Image copyright held by the author
Article adapted from How It Works Issue 79, originally written by Ceri Perkins.
How It Works magazine aims to educate and enlighten the knowledge-hungry. A bible of science, technology, transport, space and history, created by science and technology experts,
How It Works will transform your brain in minutes with heaps of weird and wonderful facts and stats.
Image copyright held by the author