Do all French men carry big baguettes? Or is it just the cyclists? If I hadn't been so well brought up, I might be pondering this question as we complete our ten-day cycle ride through the Pyrenees tracing some of the Tour de France.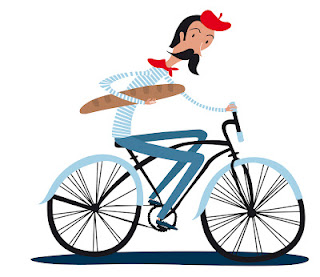 I-Stock Photos
Consider the Tour de France statues along the roads. Not to put too fine a point on it - but even allowing for the fullness of the chamois, is there some patriotic rounding out where the bicycle shorts should be? Standing at the top of the Col de Tourmalet and viewing the most famous statue, the woman next to me was heard to exclaim: "Alors, that bloke is so well endowed!"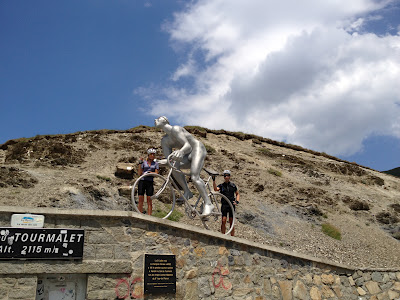 Me and husband on the top of the Tourmalet with happy statue
Part of my searching philosophical queries were answered when we visited the thermal baths in Luchon. All male visitors were forced to wear brief black Speedos. If I hadn't been so well brought up I would have been able to confirm, gentle readers, that French men are mere mortals. Oui! OK guys, no excuses about shrinkage - you are in a thermal bath.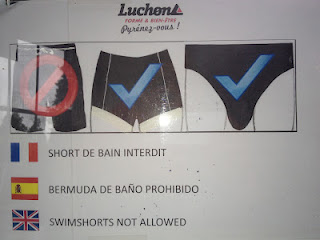 Notice at the Luchon thermal pools
I would have also noted (if I hadn't been so well brought up) that French male cyclists wear perilously thin lycra shorts. One must always focus on their reflective glasses. It's too disconcerting to do otherwise. So, still no conclusive evidence about the French cyclists. Are you watching the Tour de France? Let me know...