So here's the first in what may well be a regular missive from myself, the HuffPost UK's blogs editor, informing you of the best of the Huffpost UK blog goodness in a daily bite-size round-up...
First up, it's been announced that we're partnering with the Football Blog Awards today, just so's you know!
It's going to be in Manchester later this year, so we might have to rethink giving out our Oyster card holders as gifts to some of the bloggers there - or do they have anything similar for the Metrolink? Any Mancunians care to let us know?
This is what they look like anyway...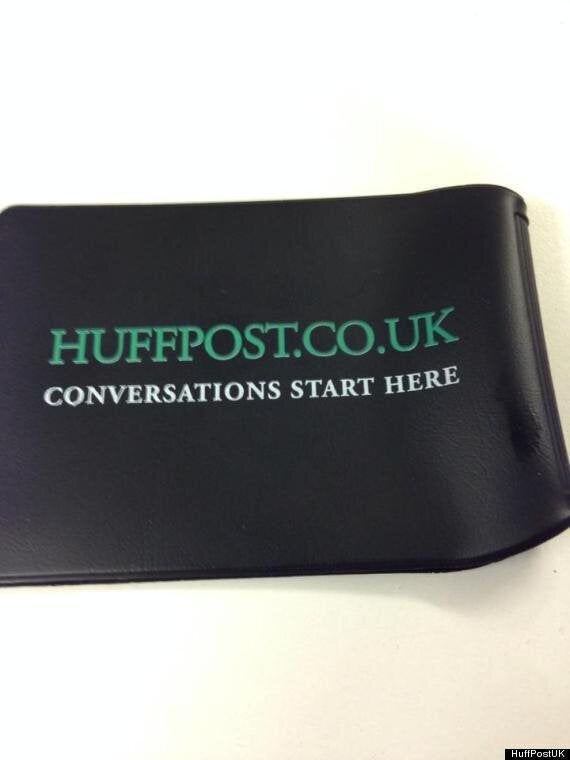 Anyway, in the meantime, we've got a great frontpage again and all blog posts featured seem to be going down groovily well with you, our readers.
We're leading with our editor-in-chief Carla Buzasi's post celebrating International Happiness Day and what happiness means to her, followed by the debut blog post from comedy legend Ruby Wax about how to find peace in a busy digital world.
Our political director Mehdi Hasan meanwhile reckons George Osborne may be right in the #Budget2014 that inequality is falling - but he can't take credit for it.
Presenter Sarah Cawood meanwhile says she feels invisible now she's over 40, Philip Mansbridge of Care in the Wild International debates whether Prince William should destroy the royal ivory collection and Emily Buchanan with a post I TOTALLY agree with and why she's not going to posting a stupid make-up free selfie.
Related