My husband and I had a Sikh marriage ceremony (Anand Karaj) in a Gurdwara in Hong Kong earlier this year.
Clinging tightly to the ends of the red cloth draped between us, we walked around the Guru Granth Sahib four times.
With each round, a verse detailing the soul's journey towards God was read aloud.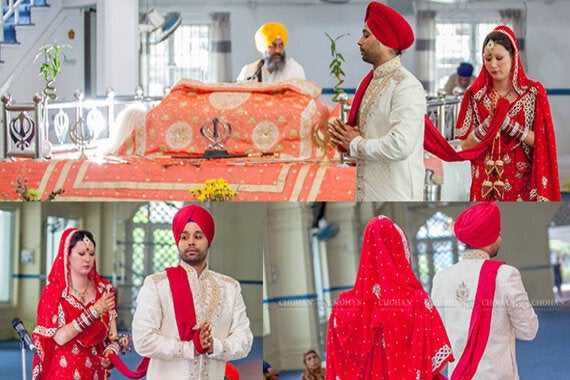 Based on the Sikh code of conduct, the Sikh Rehat Maryada of 1932, the guidelines advise: "Persons professing faiths other than the Sikh faith cannot be joined in wedlock by the Anand Karaj ceremony."
Yet many Sikhs feel that this form of Sikhism is a hard line version of the faith they hold dear.
Sikh scholar Davinder Singh Panesar says, "Sikh teachings don't see faith as a differentiator, but as something that enables people to come to common ground, common humanity."
Guru Nanak, who founded the faith, emphasised heavily on the 'oneness of humanity'.
"If the Gurus don't accept division in faith, caste or gender, why is it being enforced on the Sikh community? It doesn't make sense and contradicts Sikh teachings," Davinder echoes.
Many of Sikhism's practices are aimed at bringing equality to all types of people.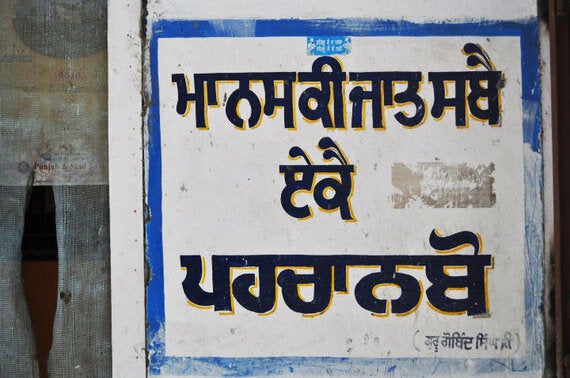 "Recognise all of mankind as a single caste" - Guru Gobind Singh Ji.
In every Gurdwara's langar hall, where visitors are served food, everyone must sit on the floor as equals, regardless of their background, wealth or status.
Every Sikh is given the surname Singh, for men, and Kaur, for women, in an attempt to reduce the long-standing practice of caste discrimination.
Guru Tegh Bahadur, the 9th Guru, was executed for opposing the Mughal's forced conversion of Hindus to Islam.
Retired civil servant Gurmukh Singh, who was invited by the Sikh Council to comment on the guidelines, believes that people of different faiths are on different religious 'ladders'.
"Though a non-Sikh can understand the universal teachings of Gurbani (compositions of the Gurus) and also those of other religions; they are on their own chosen religious ladder."
According to Gurmukh, the Sikh Council's guidelines don't oppose interfaith marriages, only against them happening in Gurdwaras.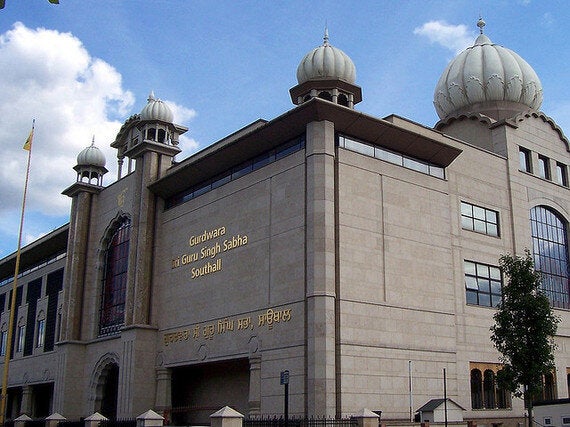 London's largest Gurdwara, Southall. Photo: bethmoon527/Flickr
"The alternative of a civil marriage is there. If they are so compelled by their residual faith in religion, both sides can visit each other's places of worship," he explains.
Rachel and Iqbal Channa from London decided to do exactly this for their wedding.
"Neither of us sees ourselves as religious so we knew we didn't want a religious ceremony," Rachel explains.
The couple had a civil marriage ceremony in 2012 at Pinewood Studios in Slough.
A few months before, close family gathered with them in a Gurdwara, as prayers were read for the couple's wellbeing.
Love bridges the cultural divide for Rachel and Iqbal, "It's not really a big issue for us. Perhaps it makes things a bit more complex, but I've learnt so much."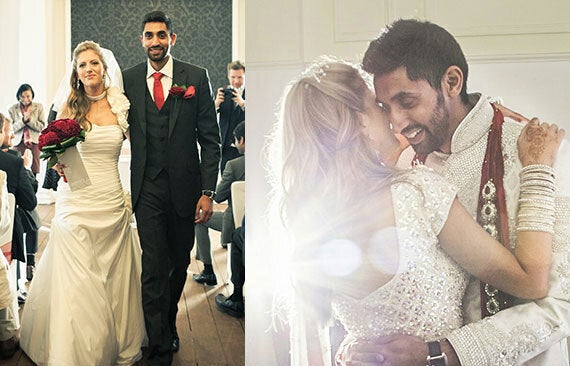 The Sikh Council guidelines propose that if a non-Sikh adopts Sikhism, the Gurdwara should assess their genuine intention to follow the faith.
But journalist and author Sunny Hundal, who grew up in a Sikh family, feels that this is hypocritical and discriminatory.
"Many Sikhs wear a turban and grow their hair for the ceremony and then cut it off the day after. But the Gurdwaras turn a blind eye to that."
Some non-Sikhs are in the process of learning about the Sikh faith, like myself.
"The definition of a Sikh is a student, someone who is learning, who is on the way to enlightenment, through self-discovery, ethical work and selflessness," Davinder explains.
Confident that the guidelines will provide clarification, helping to protect Sikh values, Gurmukh says:
"There are certain core socio-religious values of communities which should be defended. The married life of a householder, and bringing up of children in a harmonious one faith environment."
But Davinder feels that the guidelines have had a negative affect, "It has divided the Sikh community, misrepresented Sikh teachings and will inevitably risk disenfranchising many in the coming generations."
Davinder and his wife Shanta had an Anand Karaj in a Gurdwara, although Shanta was born to a Christian Mother and a Hindu Father. She has gone on to be 'baptised' into the Sikh faith and bring her children up as Sikhs.
Sunny is certain that the guidelines are pushing people away from the faith.
"If no Gurdwara is willing to host the religious ceremony, the couple will undoubtedly feel that the Sikh community has ex-communicated them. What are the chances they will now bring up their children as Sikhs? If you have a minority faith, you should be integrating, not turning people away."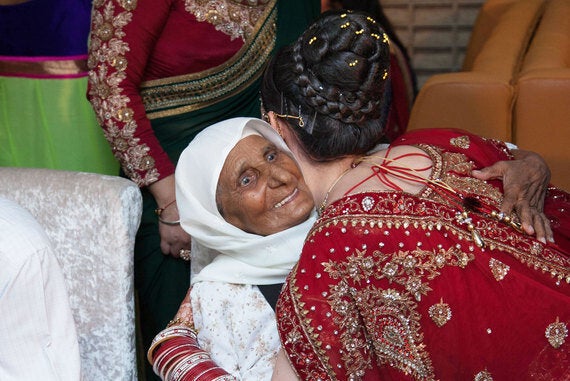 Though my husband and I aren't devoutly religious, we do plan to keep the Sikh faith at the core of our children's upbringing.
My acceptance into the community has been reflected in the warmth of my family-in-law, showing the exact love and kindness that made me fall in love with Sikhism to begin with.
This article was originally posted here.