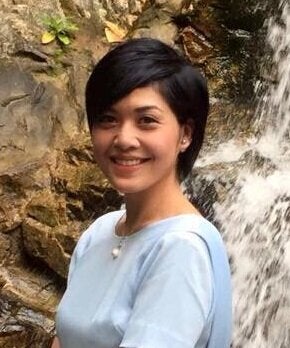 My work on raising awareness about violence against women and girls around the world with my foundation Project Monma has this time brought me to Thailand. I am here to learn more about the experiences of Burmese women living here as refugees and migrant workers. I am in Mae Sot, a small border town on the border with Burma where thousands of migrant workers and refugees from Burma have streamed across the border.
In Thailand, like so many countries around the world, gender based violence is a serious problem.
The Social Development and Human Security for example, found that two years ago 89% of women in Thailand were victims of some kind of violence.
This could include domestic violence, sexual violence and sexual harassment.
For Burmese women, there have been reports of sexual violence and harassment in both the refugee camps and for women working as migrants workers.
Like in many parts of the world, the problem is widespread.
Though the violence is not going unchallenged.
Busayapa Srisompong, a young Thai woman, a law graduate and women's rights advocate has made it her mission to stand up for women's rights in Thailand. Working alongside a women's rights based organization in Mae Sot, Busayapa is working to challenge attitudes that have normalised violence against women. She is also working to help women to receive justice for violence perpetrated against them.
One of biggest challenges Busayapa has found in her work defending women's rights, is silence. Women are not speaking out about violence perpetrated against them. This could be due to shame, fear of being blamed for the violence perpetrated against them or concern about their family breaking up. Many women also feel that even if they did say something, they wouldn't be able to receive justice.
In the case of Burmese women living in Thailand, language is a barrier and many women are in Thailand illegally. Should something happen to them, they are afraid that if they go to the police then they could be deported. So they usually choose to stay silent.
For Busayaypa, one of her central goals in decreasing violence against women in Thailand, is to teach the police the importance of taking gender based violence seriously. In far too many situations, cases of domestic violence are dismissed by the police, she reports.
'Often the police suggest that the victim should go back to her abusive partner, rather than encouraging her to take him to court,' Busayapa explains.
'At first, when I would go to the police, it was difficult to get the police to take the issues seriously. A lot of victims would give up easily. But I would keep going back to the to try and make the police understand how important it is to take issues of gender based violence seriously. Now I can see that I've made a difference, when I go to the police station with a case of violence against women, they listen to me,' she says.
'Even if I can only convince one law enforcer to take these cases of violence against women seriously, then that's making make a change. It is essential that the police give greater support to women who have experienced violence because it is the police who are the first step on the path to women being able to receive justice,' she adds.
As a victim of domestic violence, Busayapa understands all to well the difficulties in building the courage to taken an abusive partner to court.
So for her empowering women and giving them the confidence to be able stand up for themselves, is another central part of her mission. She has started a project called Shero which aims to promote the idea that anyone can be a hero.
She wants to encourage other women to stand up for themselves, and to believe that they can be heroes in their own lives.
'Because there is no justification for violence,' she says.
'Women have a lot of power you know. It's like people are trying to keep a warrior in the cage. They are using social controls like shame to keep women in the cage, but one day she is going to break it.'
Related