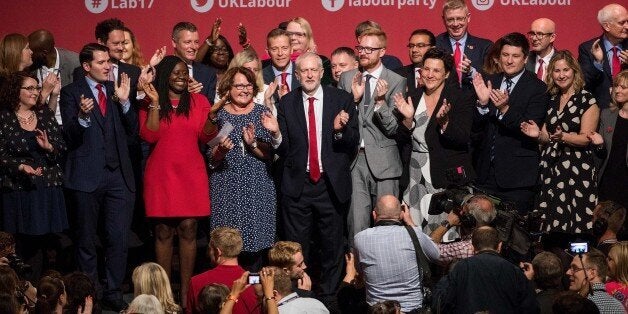 Today Theresa May lauded the benefits of free markets. But the inconvenient truth for the Tories is that all markets need rules to work, and where markets are a poor servant of people's needs and aspirations, we need smart state action too.
Housing is a stand-out broken market, and so a first rank priority for the next Labour government to fix.
The public don't need convincing there's a problem: three-quarters of people now agree there's a housing crisis. What they need is hope that things can change after seven miserable years where housing pressures have got worse on all fronts, from falling home-ownership to soaring homelessness.
Hope is what Labour offered at the general election in our main manifesto and special housing manifesto, 'Labour's New Deal on Housing'. It's why the public back Labour's plans on housing over the Conservatives' by almost 2-1, and why only 4% of young people think the Tories have the answers to the housing crisis. Even Theresa May knows housing is a big part of why her Party fell so far short in June's election.
This week at Labour Party conference, Jeremy Corbyn powerfully argued the case for change on housing.
In June we set out our plans for a consumer rights revolution for private renters: landlord licensing, new minimum standards and three-year tenancies with an inflation cap on rent rises, alongside flexibility for London to do more. This week, Jeremy Corbyn set out how we will apply this flexibility to cities across the country, allowing increases in rents to be moderated in urban areas where housing cost pressures are most acute.
No old-fashioned rent caps but modern, local solutions to a pressing problem for England's 4.5 million renting households, with cities across the country able to balance the needs of renters with encouraging new housing supply in a way that suits their local housing markets - just as other cities across the world already do.
On regeneration and social housing, Jeremy reflected Labour's commitment to back councils to regenerate estates and build much needed homes while taking communities with them, with new rules to ensure residents can return to homes of the same tenure and vote on redevelopment plans. This happens already where there's a change of estate ownership - we should expect it where homes are being demolished and rebuilt too.
These are not rules to tie the hands of councils who are regenerating now under the pressure of Conservative constraints and funding cuts, but part of a package of measures that Labour in government will introduce to support the building of new homes to benefit local people. This will include new flexibility on housing spending and receipts, new powers for compulsory purchase and land assembly, and additional regeneration funding. We want to see councils doing more good regeneration: improving neighbourhoods with local support.
Following the horrific fire at Grenfell Tower we have also announced a new inquiry into the future of social housing this week. We can't go on as Ministers have done for the last seven years, treating social housing and those who live in it with at best indifference, and at worst contempt.
Theresa May said Grenfell shows "we simply haven't given enough attention to social housing", but the truth is the Tories have devoted too much attention to it - cutting funding for new build social housing by almost 90%, ending Labour's decent homes programme and overseeing a fall in the number of new government-backed social rented homes from 40,000 in Labour's last year to fewer than 1,000 last year.
Labour will do things differently, and we'll be looking for the widest possible input, not just from experts but tenants, community groups and the public as we shape our social housing review to tackle the big problems that the Grenfell Tower fire means we must now urgently confront.
A failing housing market seems inevitable when you have failing Conservative Ministers, bound by their ideology from doing what is needed. Labour is giving people hope that things can change.
John Healey is the Shadow Secretary of State for Housing and Labour MP for Wentworth and Dearne