Last week saw World Book day in the UK and thousands of young ones across the county captured the fun of fiction by dressing as one of their favourite book characters. Mrs View From a Daddy usually spends weeks agonising about which of her fictional heroes she'll become for the day but this year, at 38 weeks pregnant, she bowed out - although I must say I had fun making suggestions about rotund characters that she could easily pull off - alas it was not to be.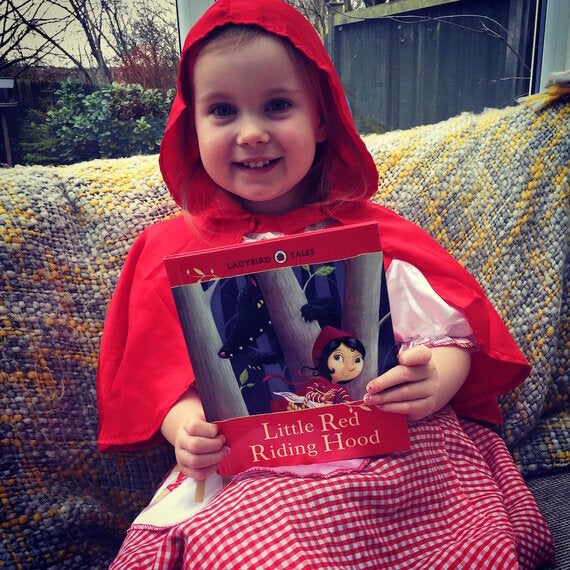 However, what did follow our discussions about her not getting over involved this year was her experience of talking with teens recently about what switched them off from reading. She highlighted that some noted it was too hard, some said it took too much time while others said they just didn't have to do it after year 6 so they didn't bother. Sadly, their reading ages had remained static as a consequence. All of this got me thinking about how sad it was that reading seemed to be a chore - something that had to be done and something that some didn't find enjoyable or particularly easy. Our conversation made me reflect on how reading features in our house. Being married to a teacher of English, you can't escape the copious amounts of books that line the walls or shelves. When we first began to live together, I feared there wouldn't be enough room for the shoes and the books but we settled on a happy compromise and now, more particularly as the little lady and I enjoy reading each and every day, I appreciate Mrs View From a Daddy's unwillingness to part with any of the aforementioned books.
In our house, we decided to opt for one of our favourite reads 'Little Red Riding Hood'. I'm not usually one for dressing up but I couldn't resist being the Little Lady's partner in my wolf mask too. We spent our afternoon enjoying tales, reading pictures and playing with new words in a world of make believe and joy. We played with words and experimented with how they shaped a description. Later, these words had evidently magicked into the Little Lady's vocabulary. In fact she was abound with words when mommy came home when she told the story of the 'cunning wolf' and the 'greedy wolf'. The brain of a child is fascinating to me and watching our youngster's absorb everything around her never ceases to engage me.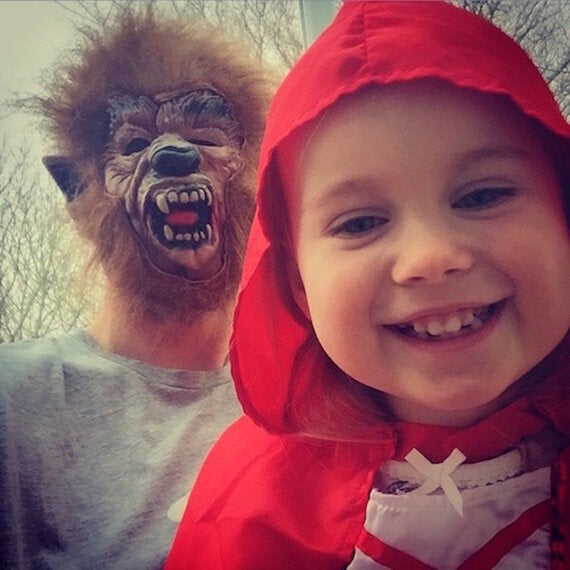 We have picture books, lift flap books, books with rhymes, books dense with words that tell tales of fantasy and make believe, books that challenges stereotypes and books that fulfil them. We have library membership and enough of our own books to fill a library. Whatever you have as a parent, will it seems, make the difference. Studies show that reading with your child maintains their attention, develops their imagination and boosts their vocabulary but there's more too. Reading is just plain old good fun when you can make believe, when you can create your own characters and when you can encourage your little one to believe that there are worlds out there to be explored. It doesn't require lots of money and its an easy activity to plot into any day. It doesn't require a degree in English just a little bit of your own imagination. Who knows, if you can capture their imagination now, the battle to maintain their engagement beyond 11 might be just that little bit less challenging.
One of our current favourite reads is a classic - Allan Ahlberg's 'Each Peach Pear Plum' with lots of images, lots of rhymes and a host of references to many characters from the world of nursery rhymes. It never fails to interest us when we begin and now she tells me the story back too.
What are your favourite type of books or would you recommend anything for us to try? Get in touch #ViewFromADaddysBookClub