It's a little after midnight on a balmy night in Los Angeles, but it's not just any night... It's Oscar night!
The 88th Academy Awards has just ended and the stars are out in force around the city. The party to be at - Vanity Fair.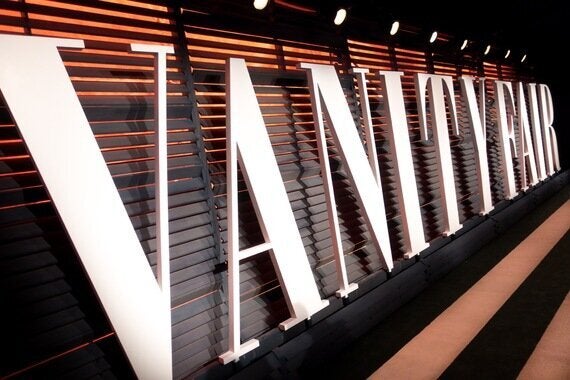 Our presenter Ross King is there, broadcasting live from the red carpet for Good Morning Britain and Lorraine as the stars begin to arrive in force.
Suddenly the carpet explodes and the press go wild, Oscar winner Sam Smith has rocked up, just hours after picking up the award for 'Best Original Song'. In the midst of the press scramble, it looks like we're going to miss our chance to speak to him, but as he makes his way towards the party he locks eyes on Ross and gives him a knowing look.....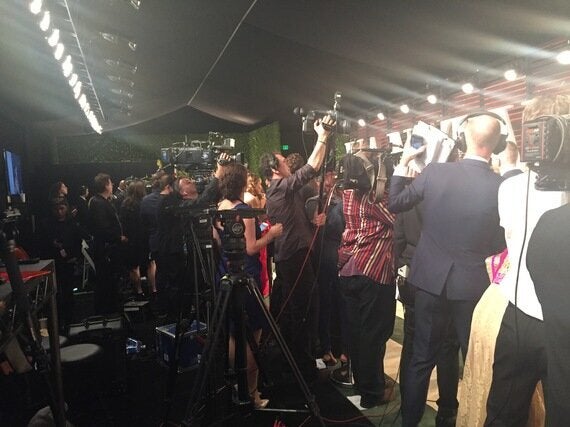 As a member of the team on the ground in LA producing for ITV's Good Morning Britain and Lorraine shows Oscar special, that was one of many 'will they'/ 'won't they' speak to us moments. It's a rush of adrenaline each time it happens, and exactly what live TV is all about - an unpredictable rollercoaster.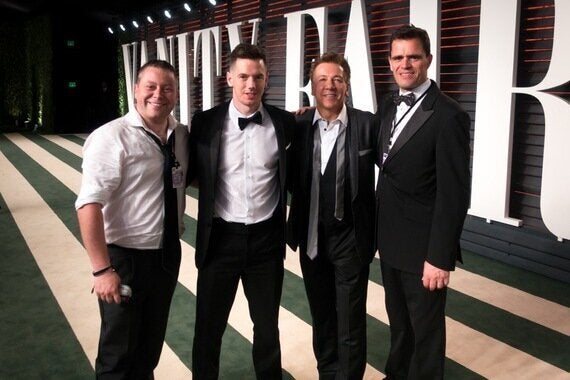 Seasoned professional that he is Ross got the interview with Sam Smith. But when a global superstar walks along a red carpet holding an Oscar there is no guarantee, it's every media outlet for themselves- all trying to grab the scoop!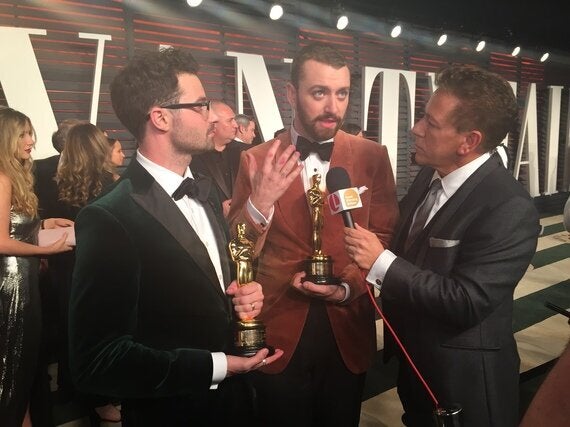 Speaking of scoops, Ross got plenty, but none bigger than when Sacha Baron Cohen and wife Isla Fisher dropped a jaw dropping revelation of juicy gossip...
We'd just seen Sacha on the TV presenting at the awards in character as Ali G. But what nobody realised is that he'd disobeyed the show producers to pull off the stunt - they'd specifically told him not to arrive in character. But never one to miss a gag, Sacha had his wife smuggle a beard into the ceremony so he could transform into Ali G.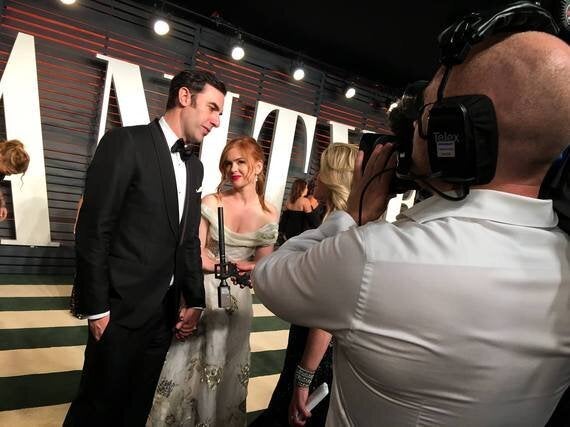 It was a risk that paid off, providing one of the most surprising and funny moments of the awards. And what they told Ross in that candid moment on the red carpet became global news, a Good Morning Britain exclusive!
Living in Los Angeles, it's impossible to escape the scale and impact of the Oscars. The anticipation and excitement builds for months, and in the final days before the ceremony the city becomes Oscar obsessed. Roads are closed, Oscar events take place all over the city and it becomes the talk of the town.
It really strikes you how special this awards show really is when you see people coming down from the dizzy heights of accepting their Oscar. They're on cloud nine and it's infectious excitement, you don't even know them, but you feel happy for their success. I certainly felt that way for the big surprise winner of the night, British actor Mark Rylance, he won best supporting actor for his role in Bridge of Spies. He was so generous with his time and it was touching to see him with his Oscar, especially after being the underdog.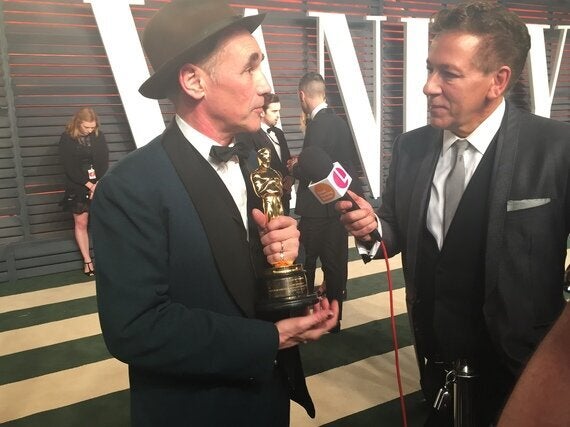 What is great about this night is that it's a real celebration of the Hollywood movie industry, so not only are the winners in good spirits and talking to the press, there are plenty of other stars in a chatty mood to go around the reporters.
A personal highlight for me was when Ross grabbed a chat with movie legend Whoopi Goldberg. She is Hollywood royalty and to get an opportunity to interview a star like that live on our programme is why we cherish our Oscar coverage on the two shows.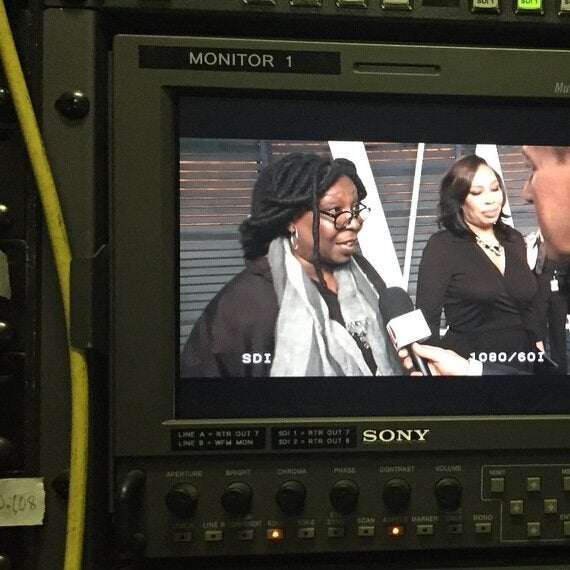 In fact you never know who is going to walk down the red carpet next, we saw everybody from Taylor Swift to Elton John and Lady Gaga. It was every star spotters dream.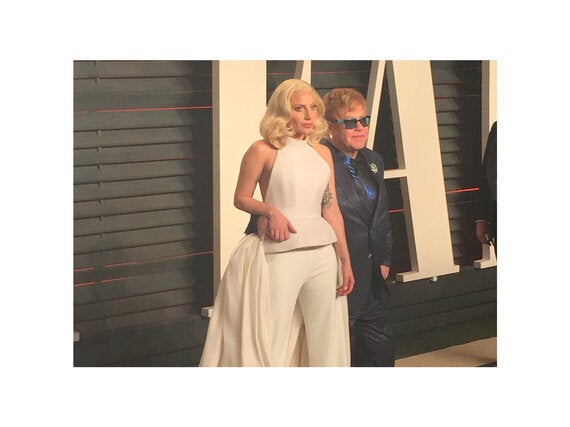 Related