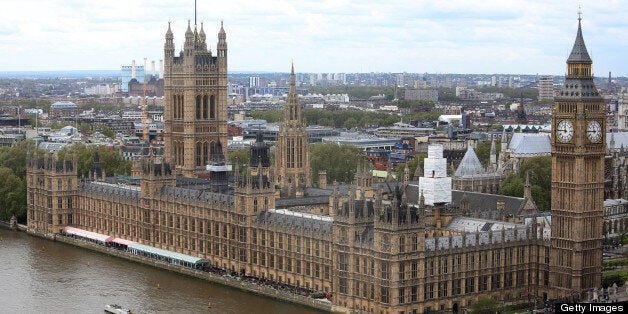 How welcome it was to hear Tuesday's Westminster Hall debate on unpaid internships. Hazel Blears, who led the debate, hit the nail on the head: "long-term unpaid internships, wherever the intern lives, are wrong." Let's hope the Independent Parliamentary Standards Authority (IPSA) takes note.
In recent years, I believe leadership on this issue has not come from Westminster, but from the private sector. Tuesday's debate made note of some shining examples, such as Universal Music UK, which now pays all interns in line with the London living wage, and Channel 4, which pays interns on its 12-month programme substantially more than the minimum wage.
We in the communications industry have been making strides on the issue; looking at the Work for an MP site, for example, PR and PA companies are rarely promoting unpaid internships. My consultancy, Insight Public Affairs, is one of the Public Relations Consultants Association (PRCA) members that committed to the association's campaign to pay interns at least the National Minimum Wage. And our industry is very supportive of the Taylor Bennett Foundation's ten week paid training course, which aims to increase the number of ethnic minority graduates entering PR. From a consultancy perspective, having a more diverse workforce results in more rounded advice to give to clients.
More and more, private companies are recognising that paying interns is mutually beneficial to both the intern and the company. For the company, paying interns works to ensure a genuine meritocracy in the junior talent pool. Many of the most talented analysts, junior associates, consultants, researchers and staff writers are never discovered, simply because they cannot afford to rent in the city for three months without pay, or because their fathers weren't playing golf with the right managers.
For the graduate, thousands of which will be entering the job market in the next month, internships are vital to gain the necessary experience to begin their careers. A recent High Fliers study found that graduates who had internships are three times more likely to land jobs than those who did not intern. Internships therefore cannot remain the privilege of the graduates who can afford them.
We need to see more leadership from within the corridors of Westminster. Two years ago, I wrote in PR Week that a staggering 18,000 hours of work are completed every week in Parliament by around 450 interns working without payment. Individual MPs have made laudable initiatives, in particular the paid Speaker's Parliamentary Placements Scheme set up by Hazel Blears, Eric Ollerenshaw and Jo Swinson with the backing of Speaker John Bercow. However, there remains no standard requiring MPs and peers to pay interns, and this undermines the efforts undertaken by individual Parliamentarians.
It is time that MPs raised the issues discussed in yesterday's debate with IPSA, the independent body which regulates members' and Parliamentary staff pay, so that Westminster can set an example for business to follow.