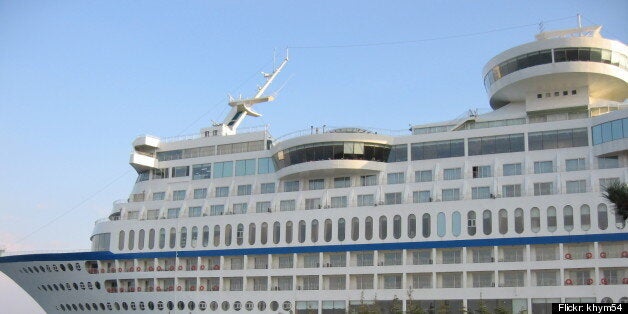 Taking a cruise holiday on your own can sometimes be a bit daunting. It can also be expensive, with many cruise lines charging supplements to cover the revenue that they're missing out on by booking only one guest into a room instead of two. There are a few things that someone wanting to cruise solo could be concerned about, but in reality solo cruisers aren't rare and cruise ships are well equipped to cater for them, to ensure they have a great time.
The first thing on your mind if you are looking to cruise as a single is the stateroom that you'll book. While many cruise lines do charge a single supplement, there are some that don't charge the full 200%, but may charge a lesser amount, sometimes as low as 125% of the regular cruise fare, so it's worth looking into your options.
There are also a number of cruise lines and providers who have recognised the growing market of solo cruisers and are starting to offer single staterooms with no extra supplement. These usually sell quickly so if you want one you'll need to act fast, but they are worth it if you want your own space without paying a premium. Cruise agents like Cruise118 and Thomas Cook will be able to source the cheapest deals for solo cruisers.
Otherwise, you may want to try a room matching service that is offered by some cruise lines. These match you with another solo of the same sex to share a stateroom, meaning you pay the normal rate rather than having to worry about extra costs. Obviously this has its drawbacks, as you don't have your own personal space and you need to hope you get on with the person you're paired with, but if funds are tight it's a useful option.
This is where it really comes down to personal taste. Some people might want to sit on their own, and you're within your rights to do that if you want to eat in a casual restaurant or eating in your room, but you may struggle to get a table for one in a restaurant. But really you should be getting out there and mingling with others; it's the best way to enjoy a cruise by meeting new people and potentially making new friends.
Sometimes you'll be paired with couples, and there are stories of solo travellers being put on a table exclusively with couples, leaving them to feel isolated. If this were to happen to you, all you need to do is speak to your maître d' who will be able to re-assign you. However, it's not something you need to worry about as usually you'll be seated with other singles (unless you specifically request otherwise), so you'll have others in a similar situation to chat to. Remember: just because you're travelling alone doesn't have to mean you'll be lonely.
If you've gone on a solo cruise to get away from it all then you don't need any guidance here, you'll find plenty of places on a ship to enjoy some peace time on your own. It's when you want to spend time being more social that the entertainment options become of interest.
Beyond the normal activities on-board that you should still throw yourself into (they're organised for your benefit whether you're a couple, a family or a solo, so there is no stigma about singles turning up for anything), there are usually specially-organised events to help solo travellers meet and get to know each other, such as welcome receptions or cocktail parties.
In the end it's down to you and how much of an effort you make, but there's plenty of help available from cruise lines.
One final tip - seek out your Cruise Director on-board if you want, and they'll be able to help introduce you to other solo cruisers in most situations. It's an easy way to help break the ice and find others in the same situation, giving you people to meet up with and talk to when you want some company.