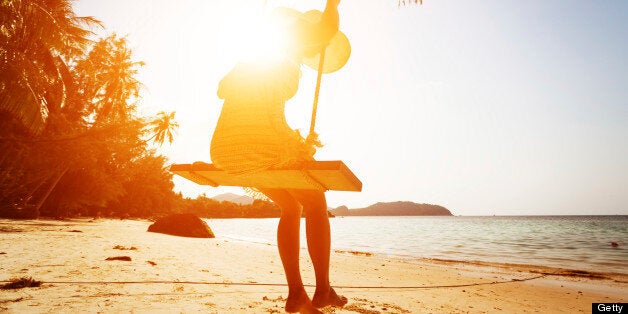 The term 'cruise' has become synonymous with the white sand beaches of the Caribbean or the clear blue waters of Hawaii. For years these stunning destinations, and others like them, have been the go-to port of call for avid cruisers and first-timers alike seeking a taste of luxury - and rightly so. But, as the popularity of cruise travel continues to soar, what was a once-in-a-lifetime experience has become ten-a-penny, with providers such as Royal Caribbean Cruises offering luxury cruises at knock-down rates. Which is why, dear reader, it's time to think outside the box. As cruise companies continue to announce increasingly exotic itineraries reaching every corner of the globe, there is no time like the present to push the boat out and try something a little different!
Jump aboard as I explore the Top 5 Alternative Cruise Destinations the world has to offer:
As home to one of the lesser-known Seven Wonders of the World, the Temple of Artemis, Ephesus often finds itself overlooked by tourists in favour of the more glamorous Wonders such as the Taj Mahal, but that's not to say it isn't equally as impressive. At one point one of the largest, and most influential, cities in the Mediterranean world, Ephesus played a major role in the Ancient Greek and Roman empires and it is even believed that the Gospel of John was written there. As well as a boundless source of history and culture, Ephesus boasts nearby beaches, perfect for a spot of snorkelling or a lazy day in the sun, making it a truly all-round cruise destination.
Believe it or not, despite a population of just 32,164, little-known Juneau is the second largest city in the U.S. by area. Beautifully set at the base of Mount Juneau in Alaska's 'panhandle', Juneau ain't your typical cruise destination. Combine some bear spotting with a dogsled ride atop a huge glacier, only accessible via a breath-taking helicopter ride, and round it off searching for your fortune in the Alaska-Juneau Gold Mine and you've got one action-packed, unforgettable cruise destination that'll beat sitting on the beach any day!
3. Mystery Island, Vanuatu
How does an uninhabited island, surrounded by palm tree lined golden beaches, crystal clear waters and immaculate coral reef sound? Well, at Inyeug, affectionately known as Mystery Island, that's exactly what you'll get. Locals from the neighbouring islands arrive the day before guests to set up quaint little market stalls that sell handmade island crafts and keepsakes. Enjoy the day basking in glorious South Pacific sunshine on one of the island's many untouched beaches or, for the more adventurous, take a snorkelling tour and explore shipwrecks or meet some of the islands only true inhabitants at the offshore turtle sanctuary.
Resembling something of a cultural pick 'n mix, Tianjin has a distinctly European feel having played host to Germans, French, Italians and Brits throughout the course of history due to its status as an easily accessible port city. Knitting ancient colonial architecture with the extravagance of contemporary China, Tianjin makes for a fascinating visit. Offering a stroll past the Tianjin World Financial Centre or a more intensive trek through the Huangya Pass - a section of the Great Wall of China - Tianjin is a city of contrast, one that marries old and new to outstanding effect.
5. Punta Del Este, Uruguay
Discover the Monte Carlo of South America. Renowned for its beautiful beaches, weather and people, Punta del Este is a taste of Latin luxury. Dripping with fine dining restaurants, designer shops and exclusive hotels, you won't struggle to spend your hard earned cash here! But, for its gorgeous sunsets, delicious seafood and some of the best surfing South America has to offer, Punta del Este is definitely worth it.