It's impossible to deny that our planet is a finite resource, which comes under more strain with every new day it seems. Luckily, there is also the growing realisation that this resource needs to be used more sparingly, more effectively, thus protecting it for the generations that will share it after us. It's no secret that - as twenty-first century humans - we are the ones whose job it is to turn around the problem that has been created by our own kind. "You must be the change you want to see in the world," Mahatma Ghandi once said.
For some of us, that action might be in the way we recycle our waste, for others it's checking a label for the Fairtrade mark or choosing the bus over the car or the bike over the bus. We can make those choices ourselves, but brands can play a bigger part in helping increase those choices further. 'Ethical consumerism' is on the rise. I set Pala up to be one such choice: a sunglasses brand with an ethical and environmental purpose at its heart.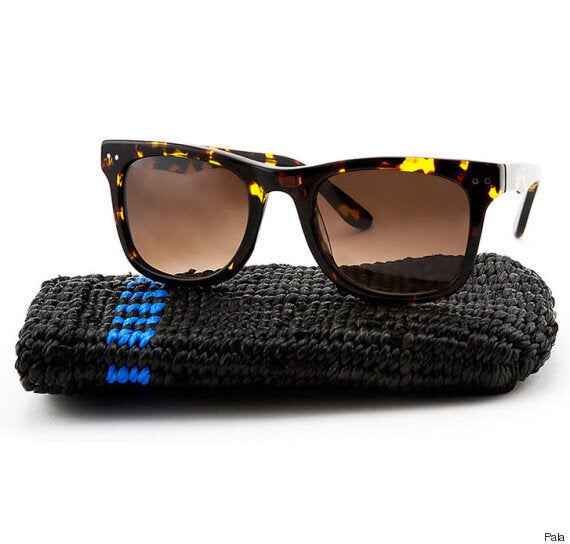 There was no doubt that - after years of working in the corporate world, predominantly in digital marketing - my desire was to focus on a project and a brand that fulfilled a genuine sense of purpose, benefitting people and changing lives. At that point however, what the cause was - or brand for that matter - was yet to be discovered. So I sat down, with a blank piece of paper in front of me, and identified a list of potential social causes that I could get behind. It was when I investigated the global problem surrounding the lack of access to eye care (which affects around 10% of the world's seven billion people) that I really took notice.
Realising the way a person can be empowered with something as simple as the right spectacles, whether through education and the ability to see the page they are reading, or allowing them to work in industries where poor eyesight is either a barrier or just plain dangerous, made this a simple choice. I began the process of building an eyewear brand around this central purpose and after many months, Pala was finally born.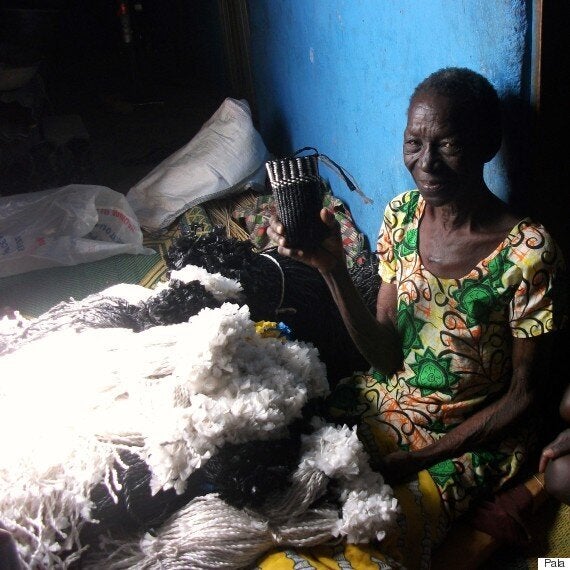 I began working with charities, designers, manufacturers and eventually stockists, travelling across the globe before the brand launched this summer. The debut collection for men and women is focused on the three main criteria: classic design with an edge; superior quality materials and construction; and excellent value for money. From the start, it was our desire to offer sunglasses of a standard normally associated with the premium end of the market but with a price that was much more accessible. After all, the more sunglasses Pala sells, the more people it benefits.
Working with the charity Vision Aid Overseas allows us to give a pair of prescription glasses to someone in need of them for every pair of sunglasses we sell, by providing grants to their vision programmes in Ethiopia, Burkina Faso, Ghana, Zambia and Sierra Leone. Our first project with Vision Aid Overseas is the establishment of vision centre in Chinsali, Zambia, which will serve a community of almost one million people.
Calculating the expenditure of getting the centre operational, along with the treatment costs of the patients it will serve, provides us with a 'cost per patient' that is then allocated from the sale of each pair of sunglasses. This is how we fulfill our buy/give promise to our customers. More importantly, we are helping to set up a sustainable solution that will provide jobs, infrastructure and long-term patient benefits.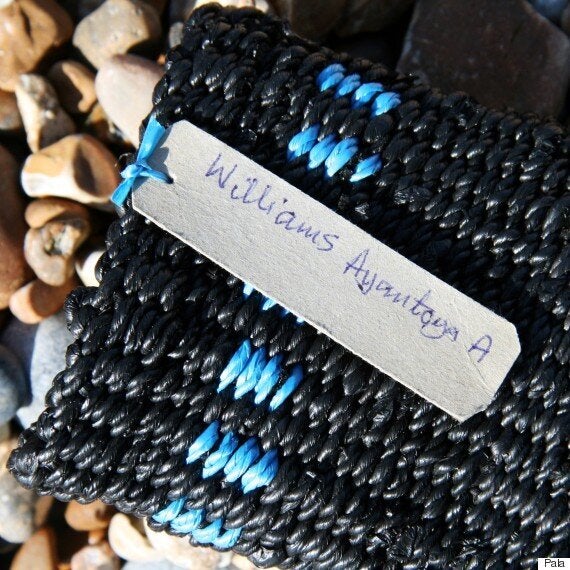 Our cases have a story too. They are made from recycled plastic waste - washed, cut into strips, twisted into strands and then woven - by communities from Bolgatanga, Upper East Ghana. There is a huge waste issue in Ghana and in a small way, we are trying to make a difference there too, as well as providing the protection our customers need for their sunglasses, in an ethical way that fits with the brand. For the weavers of Bolgatanga there is the benefit of increased employment and the ability to learn new skills that allows them to work all year round. Traditionally they have woven baskets from straw that is only available in certain seasons, restricting their access to materials to just three or four months of the year. By using plastic, access to materials is unhampered by seasons and helps to provide a more balanced income throughout the year.
As Pala grows, more people will be employed to keep up with demand, learning skills that are passed down through generations of weavers in these communities, which is pretty exciting in terms of the opportunity that holds. I recently received a letter from a girl in one of the communities saying that she had been able to buy a school uniform and books for the first time, actually enabling her to go to school. We try to make sure that every decision that is made for Pala has a positive impact, which can go beyond the main motivation of eye care.
It's taken a long time to get to this point and I'm sure Pala will face many of the challenges that start-ups face, but the opportunity that this venture holds and the changes that it can make are what push me every day to make it a success.
"You must be the change you want to see in the world." I'm going to see if it's possible.