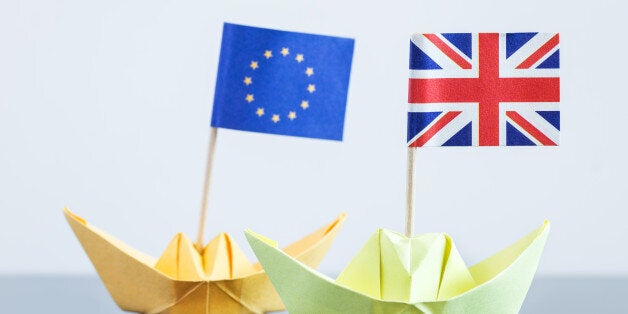 In an unprecedented move that will change trade, export and international relations as we know it, the Prime Minister has confirmed that the United Kingdom will be leaving the European single market and the EU Customs Union upon full withdrawal from the European Union in 2019.
This announcement presents an exciting opportunity to establish brand new trade links and reconfigure existing connections to get the best deal for both sides but in the world of negotiations, time is not on our side. With a deluge of upcoming national member state elections and possibly months of ratification at the end of the 2 year process, time to find our place in Europe is closing in and it is essential trade comes top of the government and business agenda.
The accountancy profession undeniably has a crucial role in helping UK businesses prepare. We can do much to increase the capacity of UK business to boost the volume of UK exports and, vitally, the number of businesses exporting. A successful trade negotiation process will be fruitless if more UK businesses are not export-ready.
Currently, only around 5% of UK SMEs operate in the export market. Despite being most at risk of the 'cliff edge' Mrs May so desperately wants to avoid, SMEs could have the most to gain from building export capacity as we broaden our trading horizons.
In yesterday's speech, the Government indicated a preference to negotiate the UK's withdrawal from the EU on a sector-by-sector basis. If this is the case, two important considerations must be kept in mind:
The first relates to the accepted definition of 'sector' and the approach this informs. The Brexit process will affect each sector differently, however our 'sector' boundaries are not so clear cut.
For example, it is increasingly difficult to differentiate between manufacturing and services industries, with manufacturers developing longer-term relationships in servicing and maintenance. To identify the 'real world' impact the Government will need expert advice based on the real shape of today's 'sectors'.
And secondly, it is imperative that the Government recognises that the business and professional services sector should considered a priority when it comes to sector-specific arrangements. The UK's business and professional services sector is globally active; professional services represent around 15% of UK GDP.
As well as being a key part of the UK's strongest performing industry sector, accountancy will play a key role in ensuring UK businesses have the best possible ground laid to operate in May's "global Britain".
I know that ACCA will be doing so: we'll be utilising our global network for the benefit of UK plc. We look forward to working with the sector and government to execute the plan. The road ahead will be dark and challenging, but there are opportunities for the financial services sector to light the way.