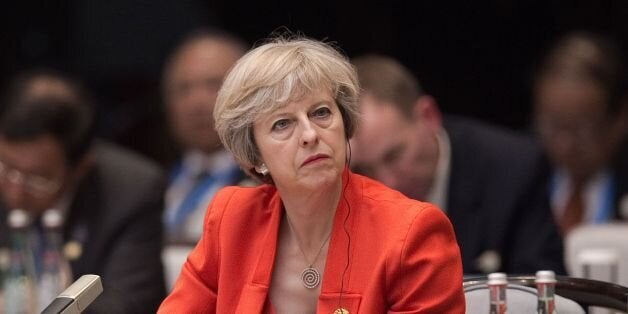 For a moment it seemed that Theresa May's rise to No 10 might have a silver lining as she put the brakes on the trainwreck that is Hinkley C - a project plagued by delays, extortionate costs, and serious national security concerns. But today May failed to show any trace of the pragmatic and sensible leadership she has claimed to offer, instead giving the green light to this risky and expensive white elephant.
The case for building a new nuclear power station at Hinkley has always been flimsy at best. While the cost of renewable energy sources like wind and solar is plummeting, building Hinkley would lock us into paying an extremely high price for the energy it produces for the whole 35 years it's in use.
The argument that it would be up and running by 2017, and able to meet our energy demands by the time coal power stations are phased out, now looks like a bad joke. Delay after delay has meant that work on the project is unlikely to even have started by then.
Meanwhile serious and long-standing concerns about the safety of the project have never been answered. Last year the French government acknowledged the risks associated with the Pressurised Water nuclear reactor model which EDF plan to build at Hinkley, a design beset with problems that have caused massive delays to the construction of plants in France and Finland. France's nuclear safety watchdog found "multiple" malfunctioning valves in one such reactor that could cause its meltdown - while the steel reactor vessel, which houses the plant's nuclear fuel, was also found to have "very serious anomalies" that increase the risk of it cracking.
But in recent weeks any credibility the Hinkley C plans had lies in tatters after a raft of deeply embarrassing revelations.
In July the government's own spending watchdog released a damning report which warned that Hinkley could cost consumers a massive £30billion in top-up payments as a result of falling energy prices, and that renewables are in fact the cheaper option; weeks later, a board member of EDF - the French energy company with a huge stake in the project - quit, branding the plans "very risky." In the same week, EDF's offices were raided by the French finance authorities over allegations that the company was lying to its shareholders about its nuclear maintenance costs.
In August, serious national security concerns about handing over control of UK infrastructure to foreign powers were compounded when it was revealed that the Chinese company with a major stake in the project is facing espionage charges in the US after allegedly conspiring to develop nuclear material in China without US approval.
It seems almost inconceivable that Theresa May could sweep aside all the evidence condemning Hinkley as the worst possible solution to our energy needs; and that, in the wake of a vote all about 'taking back control', she is prepared to tie British energy consumers into paying extortionate amounts into the pockets of French and Chinese owned energy companies. And yet that's what she has done today.
It isn't too late to cancel Hinkley, and there is an alternative. Green energy sources are safe, getting cheaper by the day, and are available now. With real investment, this government could create thousands of skilled jobs, bring control of our energy into the hands of local communities, and begin an era of abundant, clean and sustainable energy.
Strong leadership isn't about ploughing ahead regardless when mounting evidence suggests there is a better direction to take. It's about being bold enough to make the right decision. There's still time for Theresa May to change her mind. She should do so before it is too late.