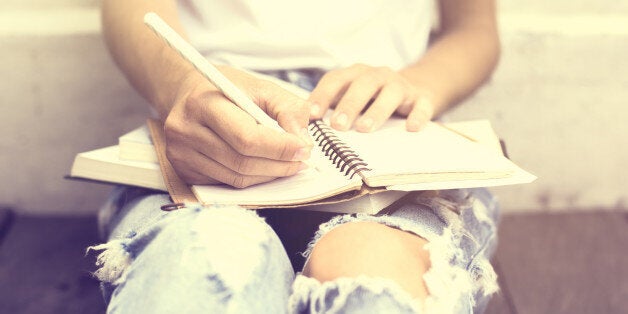 For centuries, we've been keeping diaries. Diaries, such as those of Anne Frank, Samuel Pepys and Virginia Woolf have helped us to understand how significant moments in our history have impacted people's lives. They are also popular mechanisms for creating fiction, with characters such as Jeff Kinney's Wimpy Kid, Jacqueline Wilson's Tracy Beaker and Helen Fielding's Bridget Jones being immortalised in diary form.
Diaries enable children to practice their handwriting outside school and are also brilliant tools in helping children to express themselves. Children can use their diary to write about anything they choose - what they've done, how they feel, and their hopes and fears. They can also test out different styles of writing, from a match report to a comedy sketch. In writing about these things, children are able to build emotional resilience as they process their thoughts and express their feelings. We know that practice makes perfect, so the more children write and the more writing styles they try, the more confident and skilled they will become. This, in turn, will translate into their school work and give them the foundations to flourish in the future.
Put simply, the more children write, the better at writing they will become. Yet our research shows that children are writing less often for enjoyment than they used to - whether that's in a diary, writing a letter, making notes or creating a poem. With our research showing the undeniable link between writing enjoyment, frequency and attainment, we must do everything we can to get children engaged with, and excited about, writing again.
But how do we get children who don't write much outside school interested in writing? We know that children are more motivated to write when they get to choose what they write about and diaries are a great vehicle for this. They allow children to write about anything they choose and in any style they want. Boys are three times less likely to write in a diary than girls, so we need to especially tap into boys' interests. Encouraging boys to write in a diaries about the things they love and enjoy, such as sports, gaming or music, can be fun and kindle an interest in writing.
With Christmas around the corner, we're encouraging parents, families and anyone buying a gift for a child or young person to give the gift of a diary. You'll be giving them a platform to express themselves and the tools to become a better writer, which will help them now and long in to the future. And you never know - your child might just produce the next Diary of a Wimpy Kid!
Related