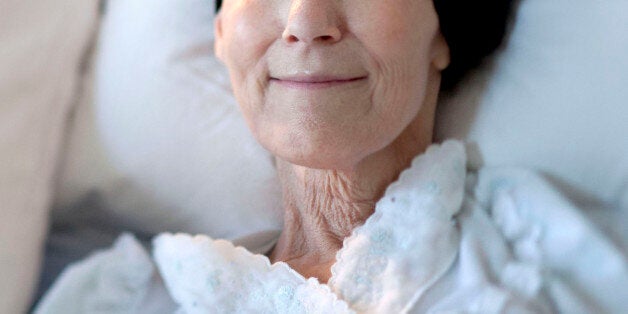 This week Hospice UK published new analysis showing that one in four people who require end of life care and their families are not getting the support they need.
Our research highlights that there are potentially 118,000 people every year in the UK with terminal and life-limiting conditions who are missing on vital support at the end of life, including hospice care.
Clinical care is a very important part of hospice care, especially in helping with issues such as pain relief.
However, hospice care places equal value on other types of care that can enable a terminally ill person to live as well as they can, including spiritual and psychological support or complementary therapies to promote wellbeing.
Hospices also provide vital emotional and practical support for families, including respite care and bereavement counselling.
Hospice UK has just launched a new campaign called Open Up Hospice Care. It aims to raise awareness among the public about the fact that hospice care is available to everyone, regardless of who they are.
There are several reasons why people are not referred for hospice, or other types of end of life care.
People with a non-cancer diagnosis are often referred for end of life care in smaller numbers and at a later stage than people with a cancer diagnosis. This can be because of low awareness among some healthcare professionals about options such as hospice care in improving quality of life for people with a terminal diagnosis.
Hospice UK is working with hospices to identify and support people who may be missing out on hospice care, such as those with conditions such as dementia, heart and liver failure and lung disease.
For example, a growing number of hospices are leading successful multi-agency partnerships with local NHS trusts and other providers to improve care for people with advanced heart failure.
This helps to identify people who may benefit from palliative care at a much earlier stage, and has led to better advance care planning and less time spent in hospital.
Also, people from some minority groups can struggle to access end of life care that is appropriate to their needs.
For example, LGBT (lesbian, gay, bisexual and transgender) people who can face direct and indirect discrimination when accessing services, as Marie Curie has highlighted in previous research .
Charitable hospices are reaching out to LGBT people, people from BAME communities and those from other minority groups and adapting their services to make sure they receive the right care that meets their needs.
Hospices are also leading initiatives to widen access to palliative and end of life care - in both hospices and other settings, such as care homes and hospitals.
For example, Hospice UK is investing in new technology - Project ECHO - which uses video conferencing technology to share hospices' expertise wider with clinicians working in other care settings.
The hospice movement is working to widen access to hospice care but we know there is more to be done.
It is important that more people are aware about the benefits of hospice care. This will become ever more urgent in the future as our ageing population increases, with more people living for longer, often with complex health conditions. In addition, more children and young people with life-shortening conditions are living for longer due to advances in medical care.
Sadly, too many families do not get the care they need- that is just one of the things our campaign seeks to change.