In her excellent, recently-published report, Lady Corston is sadly having to remind us of what we have known for decades when she says that social mobility in the UK is hampered by a "culture of inequality." But it strikes me that there are some innovative, effective solutions already out there, hidden in plain sight.
As Managing Director of Mosaic, HRH The Prince of Wales' mentoring charity, I've seen at first-hand both the legacy of decades of neglect of what's often unhelpfully seen as non-academic education, but also the transformative effects of intelligent, imaginative intervention.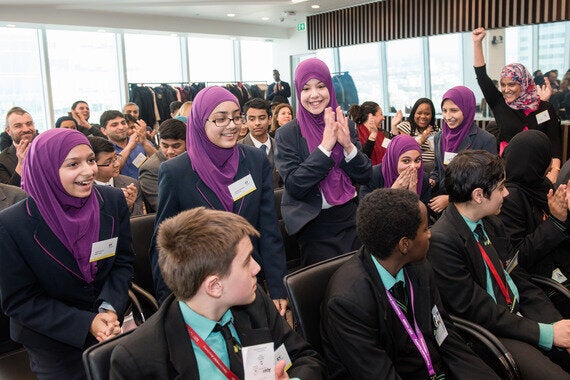 Pupils from Eden Girls' School discover they've won the London final of Mosaic's Enterprise Challenge
Mosaic uses successful professionals as mentors to work with young people in schools in some of the most deprived areas of the UK. The results are often revelatory for both mentor and mentee, and this relationship is usually the first demonstrative link between success at school and a rewarding career.
The government appears to agree that this type of mentoring is effective in combating inequality, with Mosaic's work cited in the Department for Education's (DfE) own statutory careers guidance document as an example for others to follow. We also warmly welcomed the Prime Minister's announcement of £70m to promote business mentoring, such as that provided by Mosaic, as part of the Government's Life Chances strategy.
I just hope that Lady Corston's report will not simply prompt the usual semi-regular handwringing about the paucity of non-academic routes into the workplace, only for the consequent changes to be meek and ineffectual. Rather, we need concerted action and investment to build upon what is already working in schools up and down the country.