Communication is under threat in Hungary, with opposition radio stations shut down by Viktor Orbán's centre-to-rather-further-right ruling Fidesz party. Hunger strikers gather outside the imposing MTV building (that's Magyar Television, of course) on Szabadsag Square. As I prepared to leave Budapest this week, tens of thousands of people marched in protest against the government outside the Hungarian State Opera House, an opulent symbol of the 19th-century boom times before successive world wars, oppressive regimes and social stagnation.
This boom was more than economic; it was an information boom. At one time, Hungary was a world leader in communications and media. The great engineer Tivadar Puskás travelled the world to collaborate with Thomas Edison on the telephone exchange. Without it, the telephone provided no more than a direct connection between the houses of the very wealthy; with it, it became the tool for huge social expansion and change.
Puskás installed the first European exchanges; the sixth was in Budapest. He prefigured radio
by organising the first-ever live audio broadcast in 1881. He invented the sound multiplicator, which allowed many people to listen to a telephone broadcast, making information ever more widely available. Finally, in 1893, Hungary became the first country in the world with regular broadcast news, with Puskás's telephone broadcaster.
In a quiet corner of what is now Budapest's ring road area, you can find a strange homage to this brilliant past. From a distance, the 1910 telephone exchange, neglected and often shuttered, resembles any of a thousand of the city's beautiful, crumbling buildings. But the classical figures ranged triumphantly across it are paying tribute to a modern revolution - the use of the telephone. Nymphs dangle old-fashioned receivers from languid hands, while muscular hunters stride forward to pick up a call. Cupids listen in to private messages, while on the roof elegant but formidable figures wear pylon headdresses, constantly alert to the vibrant electronic life of the city.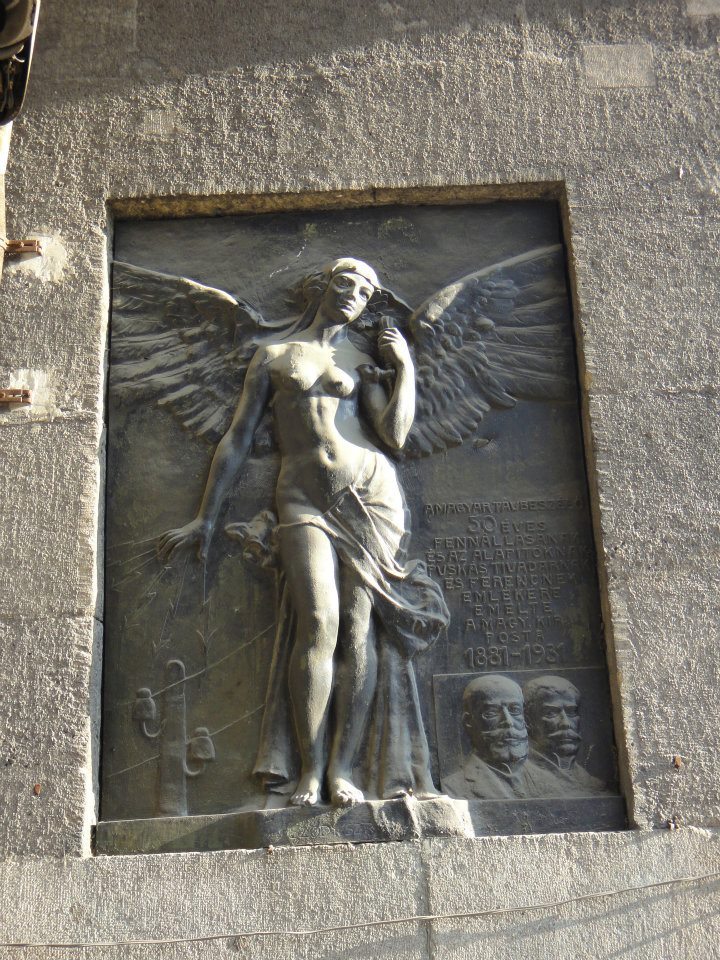 The past century has not been a good one for freedom of expression and technological advances in Hungary. In the two decades since the end of Soviet rule, there have been new opportunities for expansion and social experimentation. But recently, a popular elected government has been accused of limiting freedoms and attempting to control opposition, going far beyond its relatively moderate manifesto. The constitution itself has been changed to reflect conservative social values and to encode certain types of behaviour. Gay marriage is now explicitly, constitutionally forbidden. Tibor Fischer writes that seeing this as a threat is an overreaction; that Orbán has "push[ed] through an awful lot of legislation without hugely caring what people think," and can lead Hungary out of depression. But caring what people think - listening to what people think - is a vital part of an elected government's role. Fidesz's opponents are being silenced through the increasing control of the media. It will be a terrible shame if, like the neglected buildings, the ability of ordinary Hungarians to speak and be heard continues to be eroded.