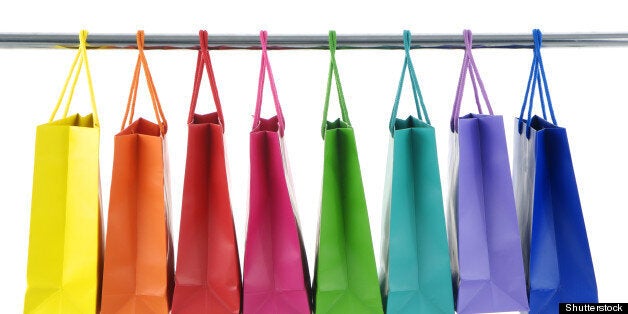 The founders of Dunnhumby, the company behind the groundbreaking Tesco loyalty card, recently stepped down from the business, marking the end of an era for the loyalty card. Since its beginnings Dunnhumby has helped Tesco to become the market leader in using customer data to tailor offers and rewards based on previous purchases. With over 15 million members, the success of the scheme has led to the vast majority of Tesco customers using a card frequently in-store and has helped propel Tesco to the position of number one retailer in the UK.
The Clubcard scheme itself has gone from strength to strength with its latest incarnation being Clubcard TV, an on-demand TV service with adverts tailored to customer buying habits. Clubcard users like to be rewarded for their loyalty with points and Tesco benefits from the ability to collect data on its customers' purchasing habits.
Yet this has largely been down to the use of a card stored in a wallet or a purse, something that in today's digital age seems to be increasingly outdated. Plus using a physical card at the checkout only records the outcomes of consumer behaviour, not how shoppers reach that point. We now shop across a variety of channels and our loyalty to a retailer is more and more difficult to retain. These changes in both behaviour and technology beg the question - do retailers even understand loyalty anymore?
For a simple example: imagine that you buy a coffee from your favourite coffee shop every day on the way to work. Thanks to their loyalty scheme, every sixth coffee is free. But is this really driving loyalty, or would you have brought that coffee anyway? If it's the latter, the shop is reducing its revenue without increasing loyalty.
Consumers have changed. Now we search for the best deal online regardless of our loyalty to certain brands and will purchase goods however it suits us best, be it in-store or online. Consumers are also now increasingly discerning, valuing the purchasing experience as much as the rewards tied to loyalty. They want a pleasant and easy experience, something that a loyalty card can't create and which is more to do with the retail environment as a whole. Would you prefer an easy and pleasant shopping experience or accumulated points on a loyalty card? Customers are increasingly asking themselves this question. In turn businesses are finding out about these changes the hard way with Best Buy in the US showing massive discounts alone won't stop customers going elsewhere if the customer experience is wrong.
This new age of commerce represents a great challenge to retailers, requiring them to understand the new loyalty drivers of the modern consumer as well as being able to capture all these interactions across multiple channels.
Retailers and ecommerce sites do recognise this challenge and appreciate that customers want joined-up loyalty schemes across online and in-store. However, the biggest challenge facing them is the management of all the information they receive from customers and how to integrate this back into the long established systems (like Customer Relationship Management (CRM) solutions) that the business already has in place.
The answer to this modern problem lies with a modern solution, with retailers benefiting from the use of a more joined up order management system that spans existing sales channels, hosted in the cloud. This provides businesses with a more comprehensive view of the customer and allows them to target offers more effectively, answer queries and better manage the relationship with that individual.
However, modern customers are beginning to expect this service as standard and retailers need to ensure that they are exceeding customer expectations rather than simply meeting them.
Personalisation is the key to this, with businesses not simply capturing data but using it to offer an accurate and truly tailored service to each customer. This should take advantage of consumer technology such as smartphones, tablets and social media, which will ultimately end the one-size-fits-all loyalty scheme.
Smartphones are the clearest example of an opportunity for innovation in loyalty as they hold a vast array of tools that could help to increase customer loyalty when integrated into a comprehensive order management solution. Location-based services are one area where clear advantages could be realised, with virtually every smartphone having the necessary technology to allow a customer to 'check-in' to a shop or restaurant. This can then act as another outlet for loyalty, with individuals earning points based on a certain number of visits to Pret a Manger, Starbucks or Tesco.
Developments in mobile technology and NFC mean that loyalty is increasingly being shifted onto mobile applications. This transition means that offers can be pushed directly to an individual's phone and can be further personalised to include location-specific data. If a customer hasn't checked into Pret a Manger for some time, the app could alert the user that a new promotion is available. It can also serve as a point of contact for the customer, where they can update their preferences to ensure that the brand is tailoring marketing schemes effectively.
Inevitably the growth of social media is having an impact upon customer loyalty and is turning it into a far more public experience than ever before. This has manifested itself in "likes" on Facebook pages and Twitter competitions designed to promote customer loyalty through rewards such as points and promotions. Social is integral to the future of loyalty but needs to be integrated into other, existing channels.
Ultimately, these innovations are the next stage in customer loyalty and it will take time before individuals are checking in at Tesco and using their phones to gather points rather than a card. However the foundations need to be put in place in the back office today so that retailers and businesses have the freedom to innovate like Dunnhumby did in the early 90s, transforming the loyalty landscape once more.
Popular in the Community