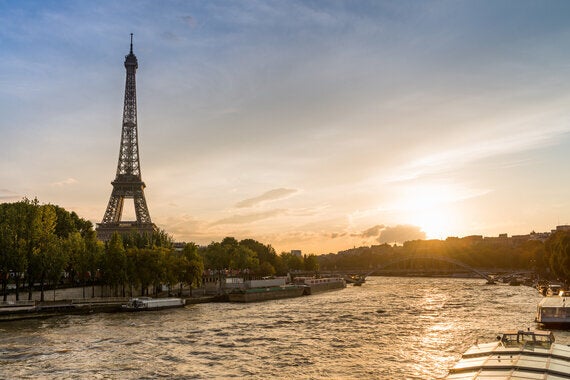 It has been a grim 10 days, as the repercussions of the terrorist attacks in Paris that killed 130 and injured hundreds more ripple across Europe and the world. This fresh wave of violence, targeting mostly youngsters in bars, cafes and at a football match, has come as a brutal shock to a country still recovering from killings that took place in the capital in January this year. Accounts of the massacre at the sold-out Bataclan concert hall, an emblem of Parisian youth culture and joie-de-vivre, read like the bloodiest of battle scenes - only in this case the fallen were unaware, unarmed and unprotected. The trauma of this gruesome night will be felt for many years to come.
In such a difficult time, it is crucial that we respond to what happened in Paris with clarity, reason and principle, based on the pillars of freedom, respect for rights and justice that the European Union was founded on. We must not to succumb to knee-jerk, populist actions that fan the flames of discontent and bolster the Isis propaganda machine.
This means rejecting the crude exploitation of last week's events by politicians and the tabloid press to further their own hateful agendas. The predictable faces of France's Marine Le Pen and Hungary's Viktor Orban were swift in their association of the attacks with refugees fleeing to Europe from war and persecution; Nigel Farage quickly accused Muslims of experiencing a "split of loyalties"; the new right-wing Polish government suggested that it might have to renege on its responsibility to accept nearly 7,000 refugees under a new EU mechanism designed to relocate desperate individuals fleeing conflict and persecution. A cartoon published by the Daily Mail five days after the attacks appeared to compare refugees entering Europe with rats, with critics quick to point out that a similar comparison was made by an anti-Semitic Austrian newspaper in 1939.
"France and the French are no longer safe" was the declaration from the leader of the French National Front the day after the massacre; "It is irresponsible to continue this welcoming of migrants" announced her vice president and close advisor Florian Philippot. Already strong in the polls for the country's regional elections in three weeks' time, the far-right French nationalist party's fortunes are widely thought to have been boosted by the shootings.
From these dark shadows, Europe must emerge as a stronger, united force. We must speak out against these voices and expose them for the divisions they intend to foster, and pull together as a Union to build consensus, encourage solidarity and ensure that we are better equipped to prevent future attacks. Turning on our religious and ethnic minorities, erecting internal borders and retreating into populist sloganism will do nothing to protect Europe's nations from a growing terrorist threat that seeks our cultural and political collapse.
Terrorism is a global threat that has no regard for national boundaries: tackling it head-on requires a response that is equally international.
"Cooperation is vital," pointed out Durham Police and Crime Commissioner Ron Hogg on Monday afternoon over the phone. And fortunately for British and European intelligence services, many of the tools required to intercept terrorist networks are already "built in to the EU". The Schengen Agreement - the poster achievement of European integration - has since 1985 permitted EU citizens to travel freely between member states, with the exception of the UK and Ireland. Though it is very easy to move within the European Union, high security on Europe's "external" borders means it is much harder to get in. Furthermore, the free-movement mechanism permits border control authorities to carry out checks on EU citizens requiring closer scrutiny based on a set of common risk indicators, as is the case for all third country nationals. There have been renewed calls to return to "internal" border controls - i.e. between member states of the Schengen area - in the wake of the Paris attacks of this year, however better, more coordinated policing and a fuller implementation of the tools that Schengen permits could avoid the need to penalise the rights of all EU citizens.
The European Arrest Warrant (EAW) is another key tool in maintaining our collective security, and has meant that hundreds of people who have committed crimes in the UK and then fled across the Channel have been arrested by neighbouring European police forces and returned to Britain for trial. It was the European Arrest Warrant that enabled Italian forces to arrest and charge Hussein Osman for his role in the failed London 21/7 attack, before being sentenced to 40 years in a British prison. Since the Paris attacks, four men have been arrested by the North East counter terrorist unit under EAW and two UK citizens with prior convictions for terrorist offences have been detained in Hungary.
Clearly, the European system is not without flaws, and swift and decisive action must now be taken to improve the mechanisms already in place and to ensure that new intelligence-sharing measures respect the human rights and civil liberties of Europe's citizens. The extraordinary meeting held last Friday (20th November) between European interior ministers was an important first step in this process and shows that though bruised, our Union will not be broken. The challenge to fight global terrorism is only just beginning, and the journey will be a long one, but it is only by working with our European neighbours and not without them that we have any chance of succeeding.
Jude Kirton-Darling is Labour MEP for the North East of England