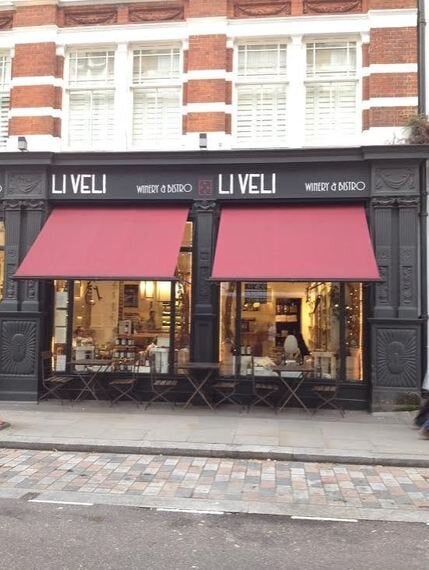 Image Credit: Judith Lewis
It annoys me sometimes that I know that in 2014 Italy had a disastrous wine harvest and that many vineyards lost most of their crop. I am not a wine snob but it helps to know the highs and lows of areas you drink wines from - not every year but the best and worst will help you make choices. I also give a few other tips in my article here on How to Fake Being a Wine Expert. It's not about being a snob but just about making informed choices and that's why I chose the 2015 magnum of Prosecco, not the 2014, in Sainsbury's.
So 2014 in Italy was a bad year for wine but apparently Pugia was spared the worst of this horrid weather and they did have a harvest. The 2014 vintage released by Li Veli and sold through both their winery in Pugia and in their Bistro in Covent Garden in London is young yet and so slightly undeveloped, but the 2012 and 2013 varietals I tried were absolutely gorgeous.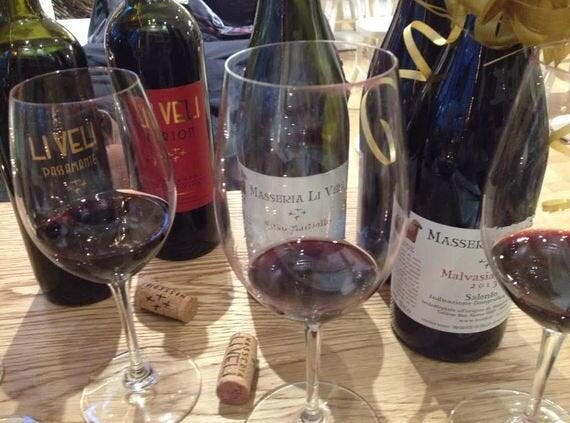 Image Credit: Judith Lewis
I'm not going to talk about the 2014 wines because they need time, and if the 2013 is anything to go by, they will mature nicely. What I'd love to focus on is the earlier years which are currently available from Li Veli (and early Valentines tip - grab their Passamante 2013 now for later ;-) ).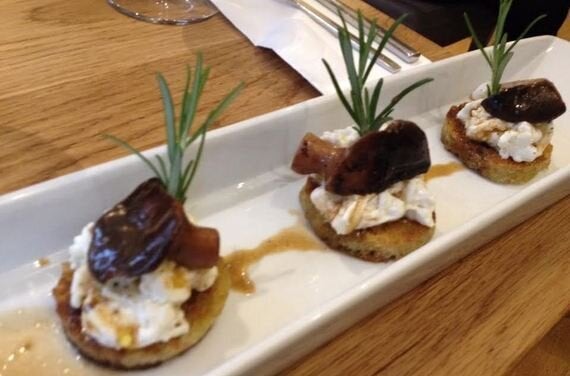 Image Credit: Judith Lewis
I had the chance to try some of Li Veli's dishes as well and I can say that a trip to the Bistro is like a trip to Italy. Whether it is starting your day with a cappuccino or supping on a pasta which is transported in from Pugia once a week to keep it fresh, this is an amazing place. From the decorations to the serving staff to the menu items, stepping into the Li Veli bistro is like stepping into a place in Pugia. The rain and grey of London melts away and the brightly decorated and illuminated interior brings the sun to London.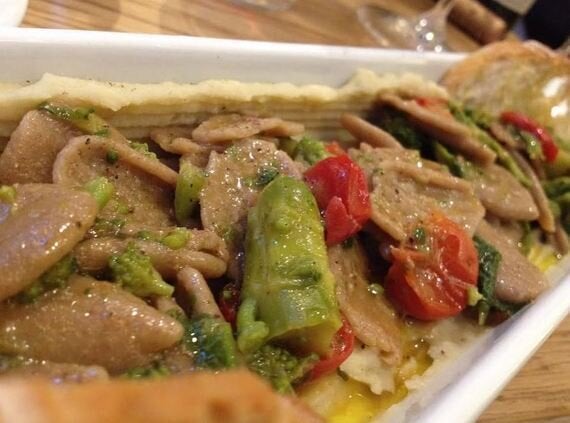 Image Credit: Judith Lewis
I tried three courses as well as their amazing wine but spent way more time on the wines than the food :-) I started with Burrata and cardoncelli mushroom which was gorgeous then on to Strascinate di grano arso with black olives capers and straciatella and finished with Chestnut Zamaglione semifreddo. It was all absolutely amazing with stunning flavours and delightful stories behind each dish.
The wines though - the wines were outstanding. I went on a journey through the vineyards of Pugia with the manager who recognised my keenness to discover the wines and went above and beyond to introduce me to the other wines and vintages.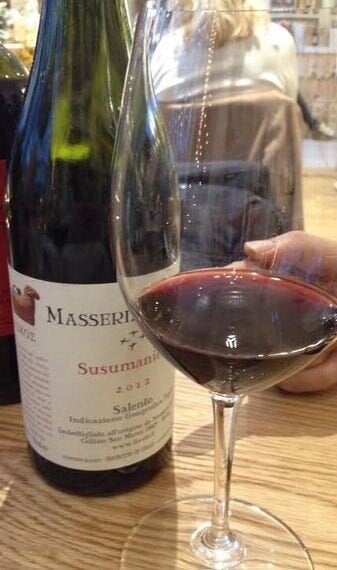 Image Credit: Judith Lewis
I tried the Susumaniello 2012 - a late harvest wine with notes of over-ripe grapes (late harvest some some turned to rasins) layered on blackcurrants with almost port notes before a lingering plummy finish and moderate tannins. Oh my goodness I'm glad there is no spittoon because - wow gorgeous (but I like port).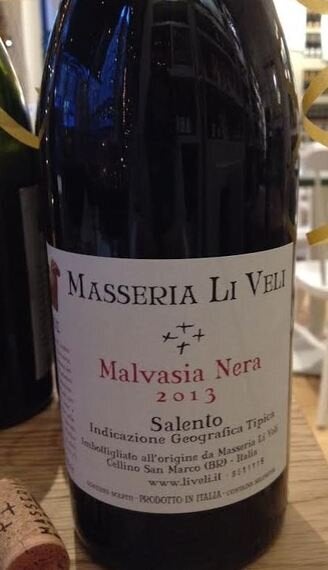 Image Credit: Judith Lewis
I then moved on to Malvasia Nera 2013 - This wine had spicy amazing wood flavours but not the barrel - more a bush cut in the forest. Plummy fruits on the nose with light tannins and not very alcoholic but deep dark colour. This wine is so fruity on palate it is crazy with plums and red currents and ripe raspberries mixed with black cherries.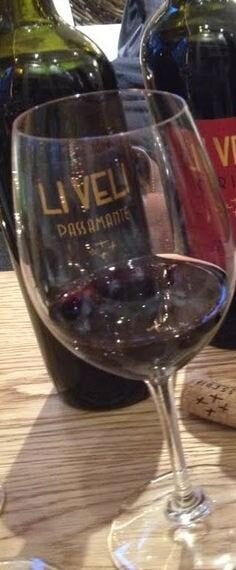 Image Credit: Judith Lewis
I then tried the Passamante 2013 - this wine had more jasmine with harmonious fruits and few layers or tannins. I feeling like this jasmine note might be the unique note that ties these wines together. There is also light purple fruits with light barrel notes.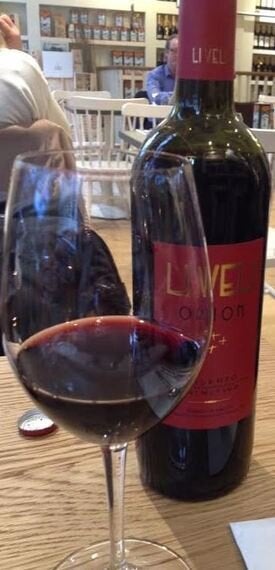 Image Credit: Judith Lewis
Finally before the dessert wine was Orion 2013 - fruit forward with oak barrel and a bit of jasmine. A simple enjoyable wine just right for drinking right now. It is the most perfectly drinkable wine and if you bring this to any party or dinner or anywhere, it will be a huge hit.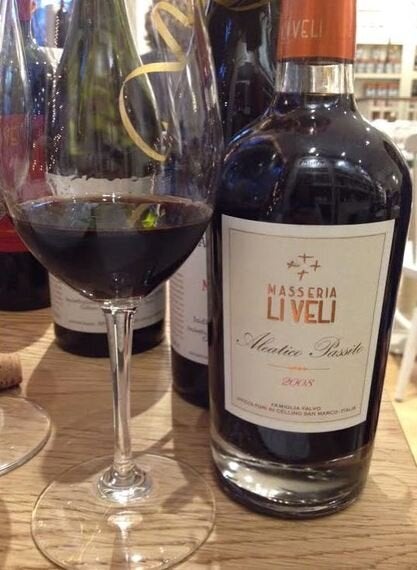 Image Credit: Judith Lewis
I finished with the extremely special Aleatico Passito 2008 - a gorgeous sweet wine with a distinctive flavour as the grapes are actually dried before being made into wine (passito). Much like ice wine, this concentrates the juice and gives it a distinctive raisin flavour which tends towards port flavours.
All in all it is absolutely worth the trip to Italy to buy these wines - or why not just head to Covent Garden ;-)