When it comes to Belgium, the most common place to visit seems to be Brussels. I'm going to try and convince you to take a train 30min north of Brussels into Flanders to visit Mechelen for a day (or two) and fall in love with it like I did.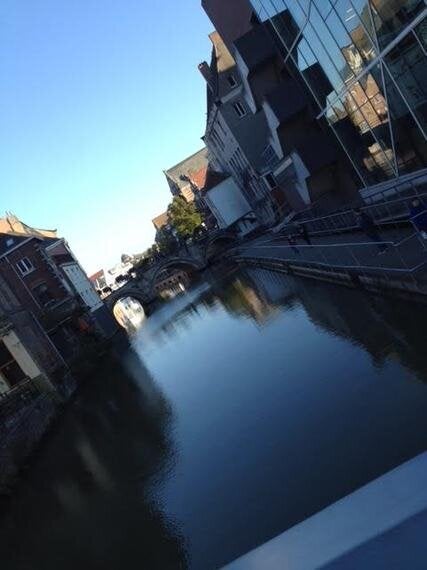 I first visited Mechelen on a clear, bright day in the fall which I realise is not the norm in Belgium given my experience with visiting there, but it made my visit glorious. There is so much to do on a weekend but I recommend staying overnight on a Friday night of you can so that you can experience the Saturday market in the middle of Mechelen. It is open only in the morning and by mid-day it starts to wind down so you'll want to be in the centre of town early for it. You might be able to make it on the earliest Eurostar to Brussles and then a train from there by why rush? Any time is a good time though, with or without the Saturday market - and I'll show you why.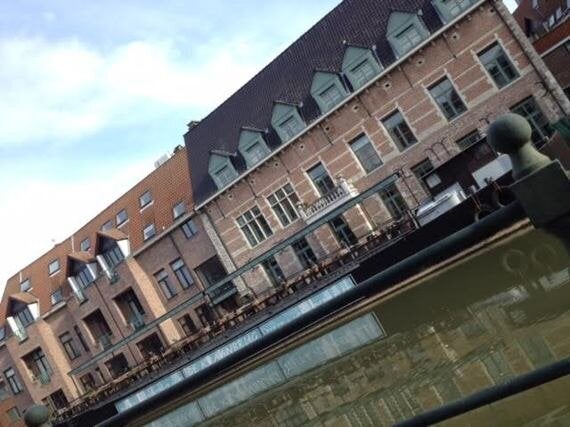 Image Credit: Judith Lewis
Mechelen was settled on the banks of the river Dilje during the Roman period. The cloth trade which was extremely lucrative, gained Mechelen wealth and power during the Late Middle Ages. Women have an important history in Mechelen including Archduchess Margaret of Austria who brought Mechelen to the height of it becoming the capital of the Low Countries (kind of around the areas of the Netherlands, Belgium and Luxembourg) in the first half of the 16th century. They also have a history in beer with some amazing brewsters but that's another story ;-)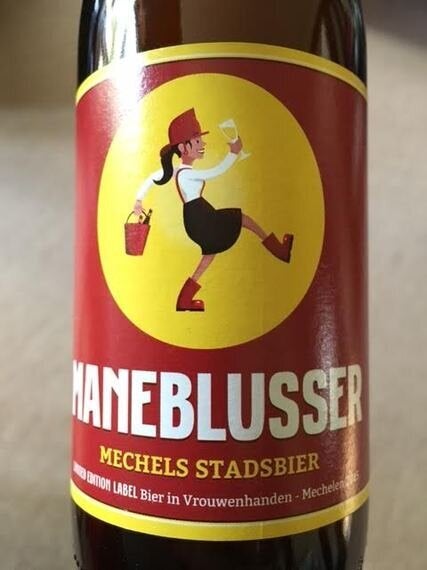 Image Credit: Judith Lewis
The nickname of the people of Mechelen comes from 1687, and is related to their "heroic" attempt to fight the "fire" high up in Saint-Rumbold's Tower. The problem with that fire that tried to fight was that it was actually the gothic windows showing the flaring of the moon between clouds (it's hard to extinguish the moon). Since then Mechelenians have been called Maneblussers (moon extinguishers).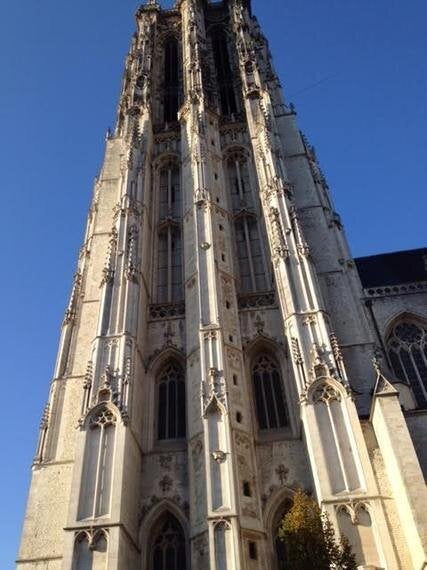 Image Credit: Judith Lewis
Saint-Rumbold's tower where the fire never happened still exists and you can visit it and walk up the 538 steps to view Mechelen and the surrounding countryside from high up. I had the special treat of walking up and being able to enjoy a beer at the top of the tower - the beer named Maneblusser :-) It is absolutely worth the time it takes to ascend though don't make the mistake I did and make yourself dizzy - stop every so often on the first leg and reorient yourself.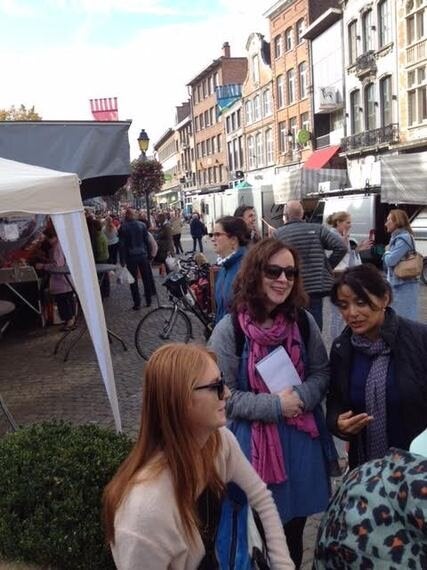 Image Credit: Judith Lewis
Besides the Saturday market which takes over the whole centre of the town, there are also amazing shops, and there is a free guide to help you around the city centre. There is so much to discover about Mechelen and its history of beer and importantly, its history of women involved in brewing, some of whom were religious.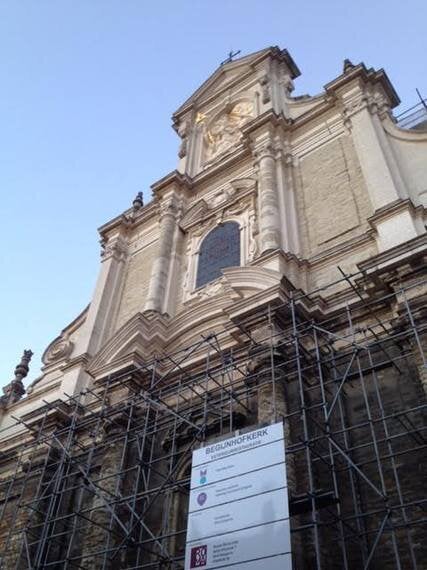 Image Credit: Judith Lewis
The Beguines were women who got into brewing to not only help the sick (water was not safe to drink) but who also brewed beer to sell (and did quite well out of it). There is still a Beguine church though not all Beguines were pledged for life to the church like nuns. This history of beer brewing is continued today in the most famous breweries in Mechelen.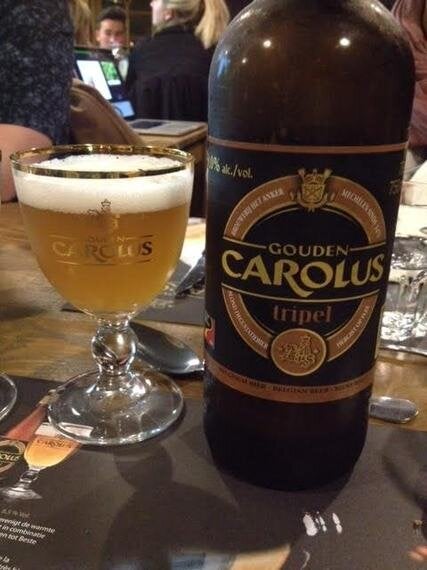 Image Credit: Judith Lewis
The Het Anker Brewery in Mechelen is probably somewhere I'm a little bit in love with. Here they make whisky, beer, amazing food, and also have accommodation. You can stay here overnight and make sure it isn't far to fall from the pub into your bed. The brewery makes the famous (in these parts) Gouden Carolus beer which is not only available to drink, but also in cheese.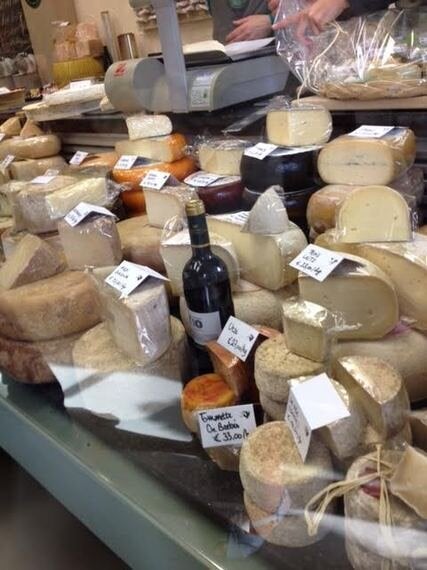 Image Credit: Judith Lewis
In the town centre is the Schockaeart Cheeses shop selling cheese soaked in Gouden Carolus beer. There are, of course, many amazing hotels in Mechelen including a number along the river where I stayed but hey - staying in a pub sounds awesome too!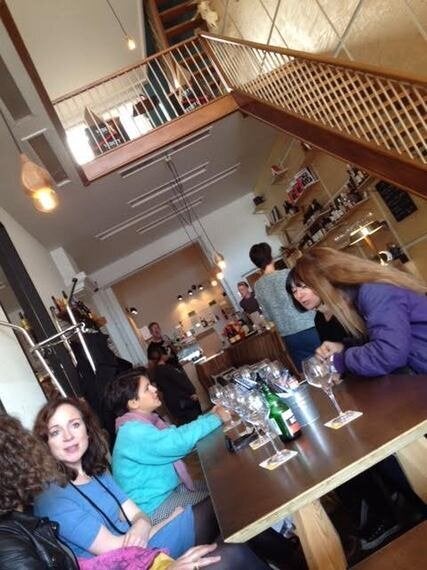 Image Credit: Judith Lewis
There are a ton of restaurants in Mechelen when you want to eat and so besides dining at the Het Anker Brewery you might want to try the Honoloelou restaurant with his amazing selection of weird and wonderful beers. Here you are going to experience something different every time you visit and vegetarians will find this a great spot to eat.
Mechelen is a great place to visit and at only around 30min by train from Brussels Eurostar terminus so why not give it a try?