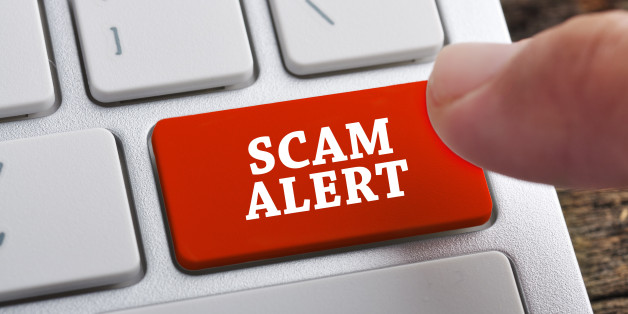 tuan_azizi via Getty Images
In recent years I have grown accustomed to the emails legitimately soliciting new business such as appeared in my inbox this morning. Included under the spectrum of cold calling", I received a request for car insurance, people offering to redo my website, and community updates.  Not only do surveys suggest that a majority of people want to receive promotional email, but the reality is that I have on occasion found benefit from this type of marketing.  Admittedly, I did not receive the enviable offer of sale that Brian Cox recently received for a 720hp marine engine, but just a month ago I received an email that not only led me to a better web host but I was spared the many hours of shopping around.
Despite the good types of junk mail, I also receive more than my fair share of scams which can be exhausting to weed through.  The most famous of scams in recent years is that of the Prince of Nigeria, a style of advanced fee fraud (AFF) previously known as the Spanish Prisoner scam which originated in the 19th century.  Predating the Internet, these Prince of Nigeria fraudsters, also known within Nigeria as 419-ers (referring to 419 of the Nigerian Penal Code), began their operations with the postal system in the late 1970s.  And although originating in Nigeria, today these sorts of scams are divided between various countries from western European nations, South Africa, Hong Kong, Libya, and beyond.
The scam typically goes this this:  a great deal of money is to be rewarded the person writing you, but because of a problem with x situation, the money cannot be transferred.  This is where you, dear reader, come in: if only you could receive these funds for this "prince" so that you too can be wealthy. Sound good? Well, it's not that great since the rest of the deal involves your having to first produce money to gain access to the "treasure". This part involves a money transfer such as Western Union since the fraudsters want to guarantee their anonymity while leaving you no possibility of recuperating any money defrauded.
The reality is that online scams today target vulnerable people, the vast majority of whom are elderly (one in 18 American elderly fall victim to such fraud annually).  According to the British presentation at the International Conference on Advance Fee (419) Frauds in 2002, only 1% of the millions of people who receive 419 e-mails and faxes were reported as fraud victims.  The annual losses for the United States from this alone fall in excess of $100 million with losses of more than $1.5 billion internationally.
So when flat hunting recently, I received this message on Facebook:
My name is Mr. Thomas Terry and I'm a 39 years old, I am an aircraft engineer and so I spend most of the time moving from one country to another. Two years ago, my wife Sarah and I decided to buy this flat... I am a very nice and loving person who understand. [M]y wife and I moved to Virginia U.S.A. eight months ago due to a four/ five years contract work which I got with Southwest Airline....I made arrangements with my best friend Dave to live in the apartment...Unfortunately, he recently got transferred to France for work.
The message was way too elaborate with details irrelevant to someone attempting to rent their home. It was also factually inaccurate. For instance, people don't say "Virginia U.S.A." (not even foreigners living in the "U.S.A.").  Southwest Airlines is headquartered in Dallas, uses only one type of airplane, the Boeing 737, thus it depends upon mechanics, not engineers, to service its planes.
Yet, with the housing crisis in cities like London, Paris, Berlin and Amsterdam, such a scheme could provide tempting to people searching for a flat.  After I learned that "Michael" targeted several flat hunters from a Facebook group I was in, I read up on these tactics on 419eater.com, a site devoted to scamming the scammers, and I pondered how to "scam" Michael.
First, I wrote "Michael" back to see about viewing his "flat". He said I would have to wire him through Western Union €300 to leave as a key deposit and then send me the key. I asked why and he told me that the deposit was to "make sure you are really serious about renting the home." This made no sense. Also, if he had bought a home in town, couldn't he just have a friend show me the flat?  No, his friend (remember Dave?) lives in Montpellier.  Oh, what a coincidence: I happen to know many people in Montpellier as I studied and lived there. Why not meet my friend who can hand him the money for the keys?... What, too complicated?  And on it went.
A few days later, I pretended to wire the money to an address he gave me in Montpellier, reporting back that Western Union said the address as "locked". He then supplied me another address within seconds. I would persistently repeat the alternatives such as my "friend" in Montpellier and Michael would refuse saying, "that is too complex." (Yeah because what he proposes isn't?)  I then made him wait another two days and announced that I had transferred the money successfully to him. I gave him the Western Union code which I made up and of course he could not track online.  He then sent me a series of angry messages among which was, "Fuck you, Julian Vigo!"
All I could do was laugh and think, "Goodbye my sweet Prince."